- A weird sea creature has been washed up on a California beach
- Photos of the never-seen-before creature were posted online to help identify it
- This is not the first time a bizarre creature has been found lying on the beach
A never-seen-before sea creature was recently found lying dead at Leo Carrillo Beach in Balibu, California, and up to now many are yet to figure out what exactly it is.
The extremely bizarre-looking monster has thrown the internet into confusion and chaos as people struggle to find answers regarding the creature with no mouth or eyes.
"It weighed some 3.2 kilos if I have to speculate. Also, I think it was about 13 cm wide," says user by the name xxviiparadise who first saw the sea creature, took and shared its pictures online for people to help identify it.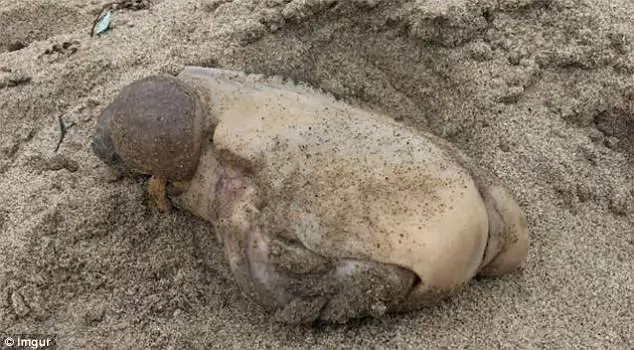 READ ALSO: Twin sisters who married same husband dedicate children in church (photos)
Some have indicated that it could be a sea snail. Others think it's a long diseased sea hare. Whose answer do you go with?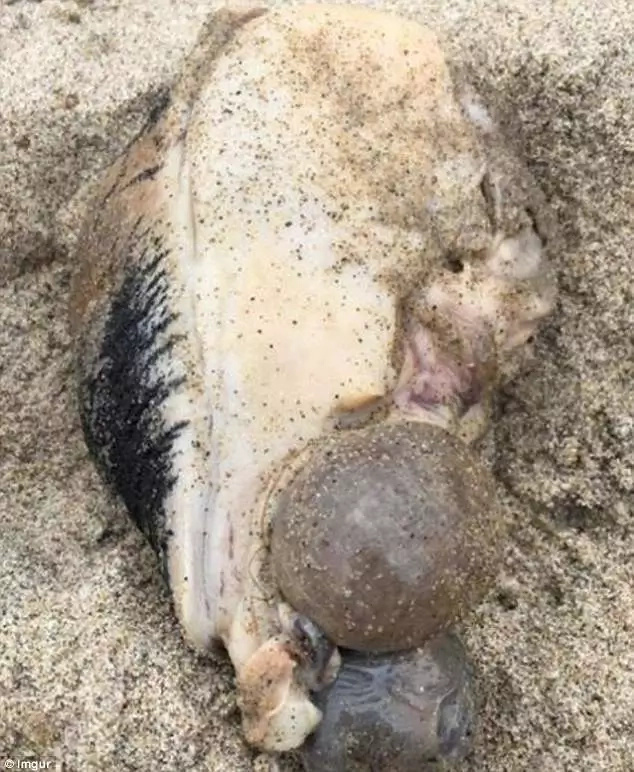 Perhaps, the sea hare answer is much closer to it.
"California sea hare is a common species of the sea slug that is often found off the west coast of the US and northern Mexico," claims user by the name PacificKestrel, adding that the creature is capable of growing up to 75 centimeters long and can weigh up to 7 kilos.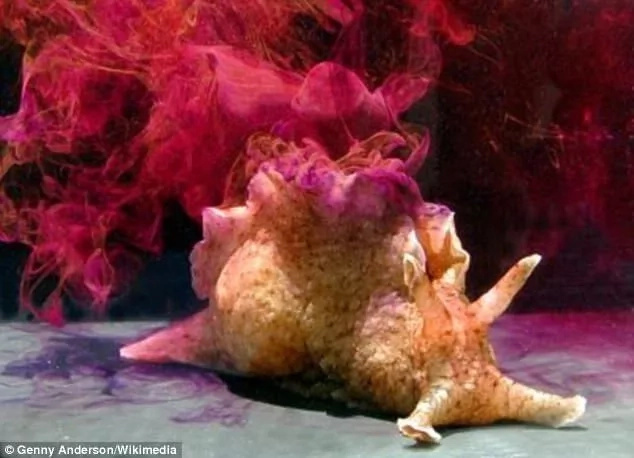 PAY ATTENTION: Install the latest android app to get updates from Nigeria's number one online news platform
This, however, is not the first time that a weird creature has been found lying dead on the beach. Not long ago, bizarre specie was found dead on an Indonesian beach. It later emerged that this was a dead baleen whale.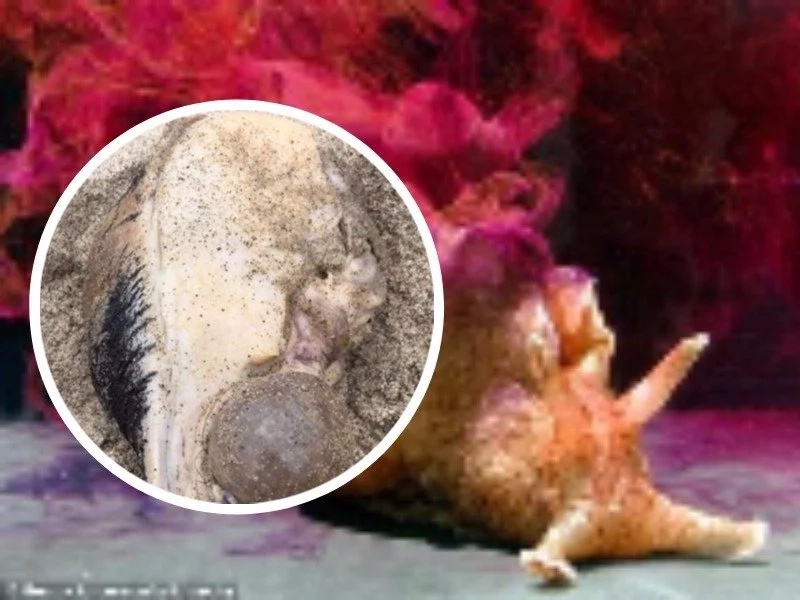 Watch video of the bizarre sea creature:
Watch the NAIJ.com TV video below to see how to prepare goat meat peppersoup:
Source: Gossip.naija.ng