- A mother and her older lover's negligence saw her young son die inside a car
- They locked him up in the car with high temperature and went to entertain themselves in a lodging in Bungoma county
- The two are now cooling their heels in jail as the 8-year-old was buried by his remaining family in a solemn, low turn out ceremony
- Their appeals to be assisted with burial funds fell on either deaf or shunning ears due to the circumstances that led to the child's death
On Monday, June 12, news of a 8-year-old boy dying while his mother entertained her secret lover gripped the nation.
The boy, Enos Barasa, is said to have passed on after he was left locked inside a car while his mother and her lover, June Nganga, 60, entertained themselves in a lodging room in Bumula market, Bungoma county.
A post-morterm revealed that the boy died of injuries to the head and not suffocation as had earlier been reported. It remains unknown who caused the injuries.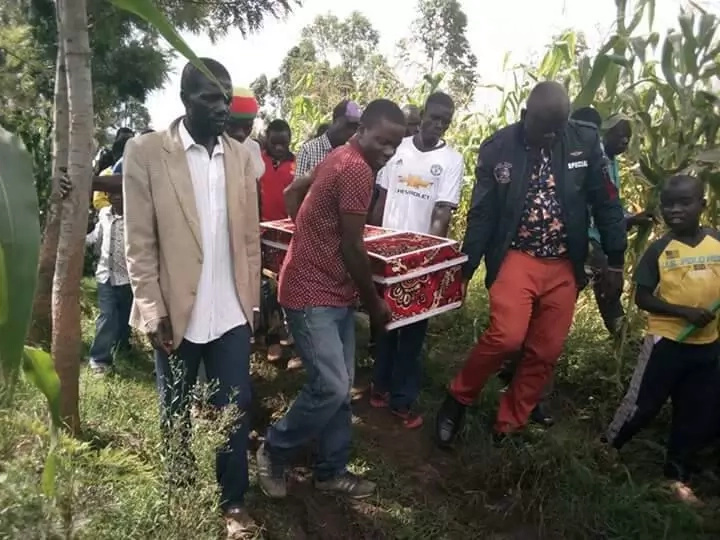 READ ALSO: Abandoned HIV positive baby found by the roadside in Edo state (photos, video)
The mother and her lover were arrested by police in time as a gathering crowd bayed for their blood.
Enos' death sparked outrage in Kenyans considering it is among the first such cases to make national news. Kenyans could not come to terms with how ignorant the mother could be to tag along her young son to a tryst and then lock him up in the car only to supply him with sodas at intervals.
READ ALSO: Jealous lady kills cousin over man they are both interested in (photo)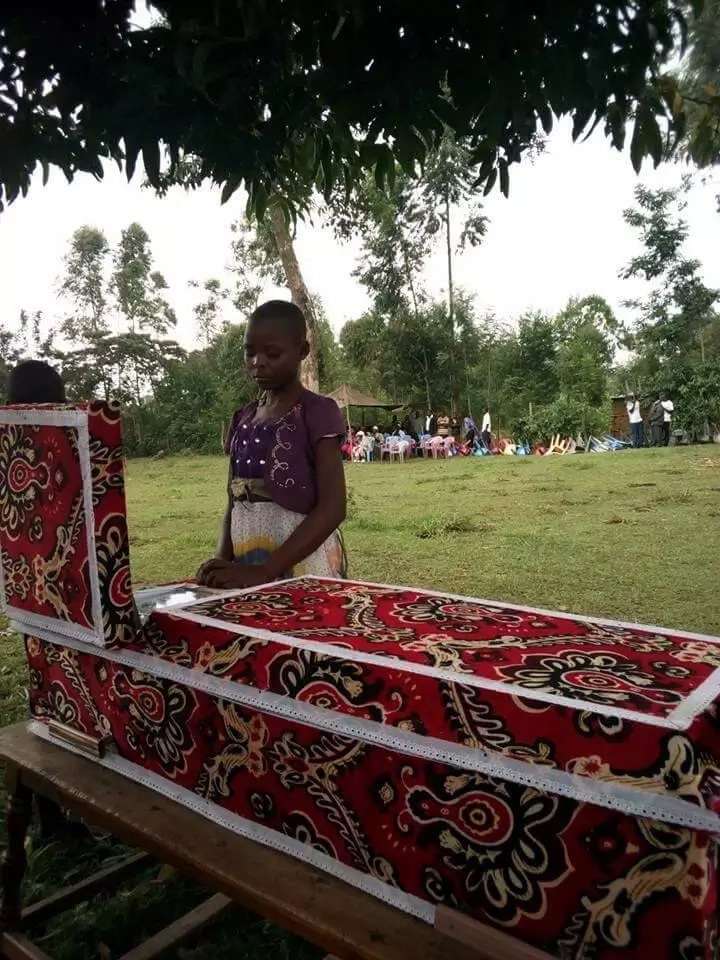 On Saturday, June 17, the family laid the young master to rest. He was Christine Nasimiyu's, 37, youngest child and had four other siblings.
According to information reaching NAIJ.com, Enos' poll bearers included his siblings and he was laid to rest in Luanda village, West Sang'alo ward.
PAY ATTENTION: Get all the latest gossips on NAIJ Gossip App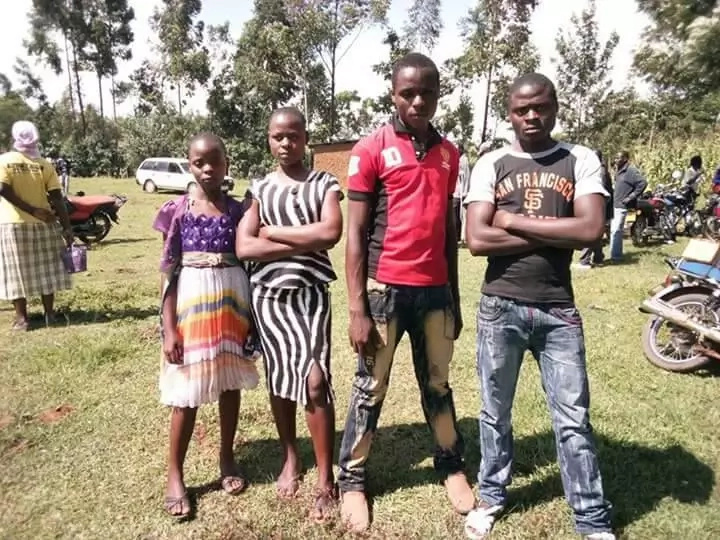 As evidenced in the photos and basing it on previous reports, not many people attended the funeral as the family's pleas to be assisted with funds for a decent burial fell on deaf ears or were laughed out of a room as news spread of the circumstances that led to the child's death.
For any parent, losing a child is unbearable because they are their (parents) hearts, it is worse when the child dies due to their negligence.
The family now remains without a bread winner as their father passed on in 2015.
Meanwhile, 63-year-old woman cries out on NAIJ.com TV after she lost her son to cultists
Source: Gossip.naija.ng