- Thousands of Ugandan schoolgirls dropped out of school for lack of sanitary pads
- Hundreds more have relationships with older men to afford them
- Many end up HIV-positive and pregnant in the process
A gender activist in Uganda has sounded the alarm over hundreds of schoolgirls being lured into relationships with older men just to afford sanitary pads.
Esther Nakajjigo, who runs the Ambassador for Women and Girls NGO, told Daily Monitor that as many as 3,200 girls dropped out of school between 2014 and 2015 due to lack of sanitary pads.
Esther said many of the girls end up contracting HIV/Aids and falling pregnant.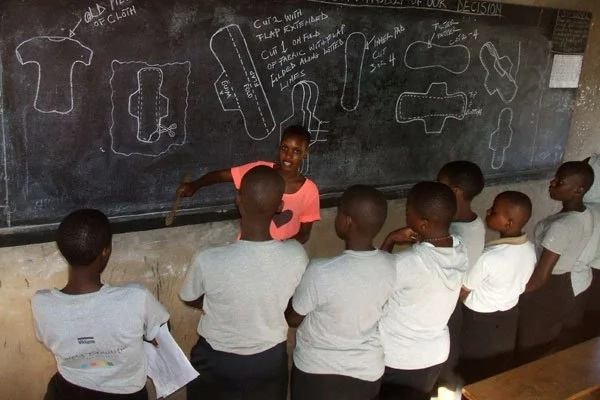 She shared the sad story of Molly Nabayego, who was just 15 when she succumbed to Aids in 2014 after being infected by an older man.
She said: "Just like Nabayego, thousands of girls in Gomba District desperately try to cope with menstruation. Amidst abject poverty, girls are forced to trade their bodies in exchange for money to buy pads."
READ ALSO: Jumpsuit VS Dress: Hot summer'17 looks that you cannot miss!
Esther added that local cattle traders take advantage of the innocent teenagers and see them as easy targets.
Her NGO's campaign is aimed at teaching the young girls how to make their own reusable sanitary pads in order to stay in school and out of trouble.
READ ALSO: Another actress accused of stealing a movie script
She used the occasion of World Menstrual Hygiene Day on May 28 to further spread awareness among rural schools.
Meanwhile, watch the video below if you have signs you need to go for an HIV/AIDS test ASAP:
Source: Gossip.naija.ng