- An Indian woman claims to be able to cure any ailment
- She pokes patients with her "magical" sword to cure them
- She receives patients from far and wide
A 45-year-old woman in Chhattisgarh, India claims to possess supernatural powers to cure any ailment using her "magical" sword.
Pictures have emerged online showing the woman, Phuleshwari Devi, poking the sword on various parts of patients' bodies such as eyes, hands and legs.
Locals, who have been visiting her for over 25 years, believe her unusual treatment cures their ailments.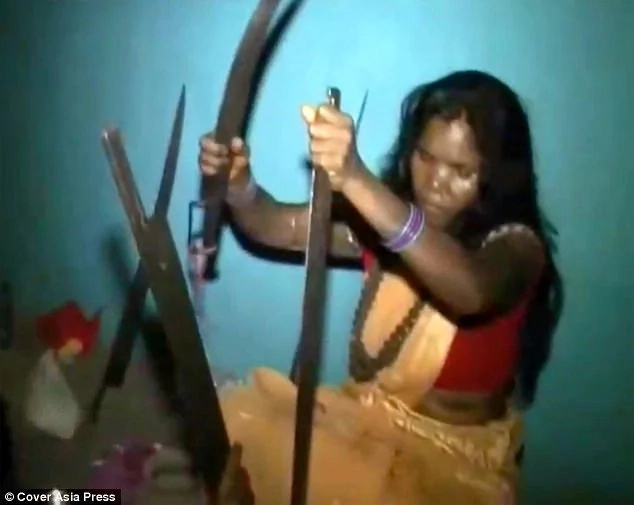 One picture shows Devi inserting the sword inside a patient's eye, apparently curing the patient's poor eyesight.
Devi practices twice a week and is never short of patients, who travel from far and wide to see her.
READ ALSO: Air passenger traffic crashes in Nigeria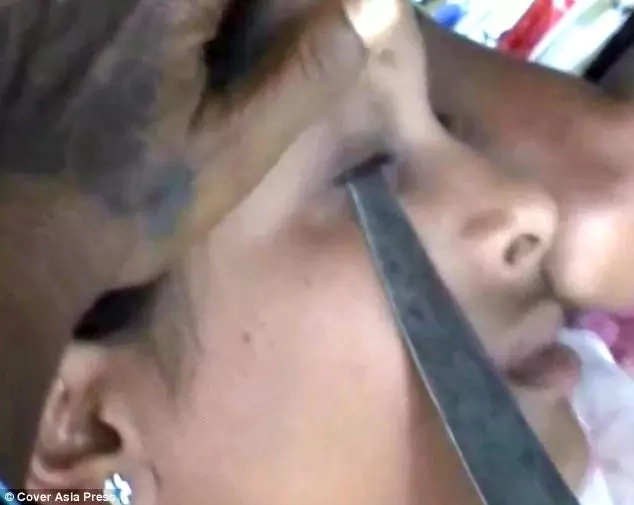 The patient with the eye problem, Rama, told a local reporter: "I come to her whenever I have pain. She uses her sword and I feel better. I come back to her whenever the pain returns."
READ ALSO: Abigail Gogo accused of pocketing money belonging to a bomb victim
Despite the locals' belief in the woman's strange methods, local authorities have condemned the practice.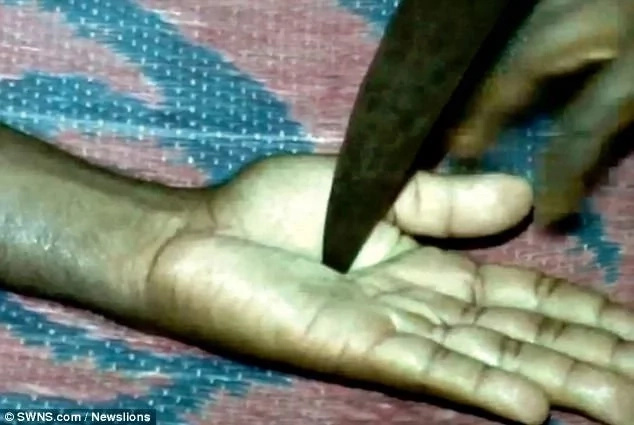 Ram Bhajat, a spokesperson for a village council where Devi operates, blamed superstitions that are rife in the area. He pledged that the council will take action against Devi.
However, locals continue seeking treatment from her.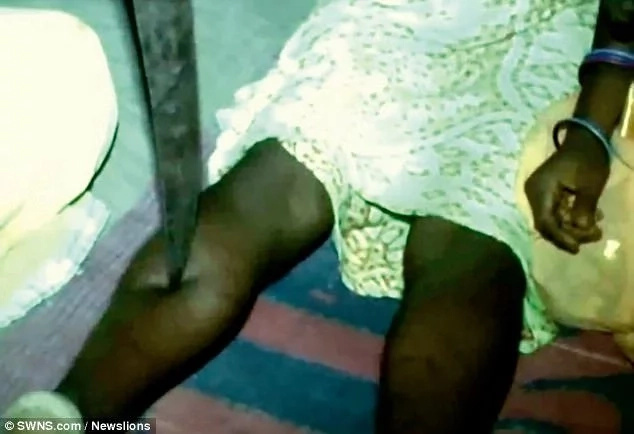 Meanwhile, watch this video below how Allah's name appears on Moringa tree:
Source: Gossip.naija.ng