- A Ugandan boy has assembled a radio transmitter
- It will enable transmission of lessons to rural students
- He is just 12-years-old
Most 12-year-old kids are more of learners, with the innovative bug yet to kick in.
For young Given Kayondo, however, being innovative has come early. According to the Ugandan Monitor, Kayondo has assembled a radio transmitter all on his own.
His stated aim for doing so is even better—to help rural students receive lessons from urban schools that have better teaching facilities and personnel.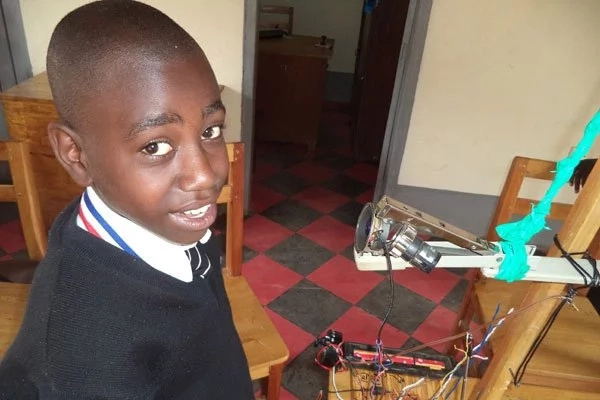 A resident of Bushenyi district, young Kayondo noticed that performance in rural schools lagged behind that of urban schools.
READ ALSO: TECNO Foundation GIVES out gifts & scholarship to schools to commemorate Children's Day 2017
He therefore came up with the laudable idea in early 2016 and named his project Edu (short for education) FM Radio.
Impressively, he did his research, which included consulting local phone and radio engineers as well as YouTube videos.
Speaking to the Monitor, Kayondo explained that a teacher in an urban or well-equipped school would conduct a lesson over the radio as rural students listen and take notes.
He said: "As classes go on in a well to do class in town, pupils who do not have good teachers and other materials listen to everything on radio."
His teachers lauded his initiative as one that is well beyond his years and would improve literacy levels. He has also won an innovation recognition award from the Uganda Communications Commission.
READ ALSO: Young man threatens to beat, kill lady for refusing to appear in a music video (photos)
Meanwhile, watch the video below with with young talented artist paints prominent Nigerians:
Source: Gossip.naija.ng