- Pensioner who was buried alive in collapsed building survives
- The man was reportedly alone in the house when it came tumbling down
- Rescuers had to dig him out using only their hands to avoid injuring him
- It's yet to be ascertained what led to the near tragic building's crumble
A Chinese pensioner, believed to be in his 70s, lives to see another day after he survived a horrific building collapse that buried him alive.
The unnamed man was reportedly the only person in the ill-fated mud house when it came tumbling down on him. Firemen dashed to the scene to find out what went south, only to discover the old man buried deep under the rubbles.
They allegedly used their hands to dig him out, arguing that use of bulldozers and other machines could hurt the man if in fact he was still breathing.
READ ALSO: Balarabe: We are celebrating two years of civilian dictatorship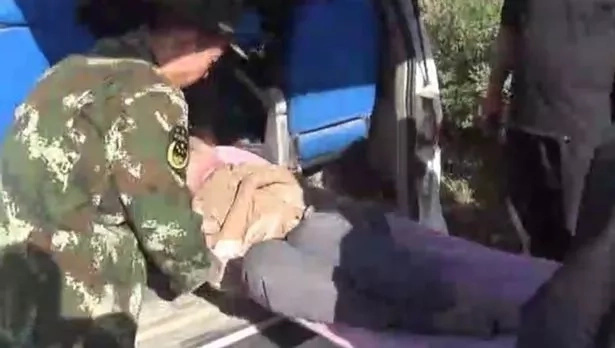 When the rescue team arrived at the scene, they reportedly found the building's roof missing. A place believed to must have been the house's sitting room was also covered with wood and mud.
They sensed there was a person under the debris and quickly started digging. It took an hour to get to the old man and pull him out.
The lucky pensioner was rushed to hospital for urgent medical attention. He is reportedly recuperating and will soon be back on his feet.
READ ALSO: SARS police officer allegedly shoots man in Delta state (photos)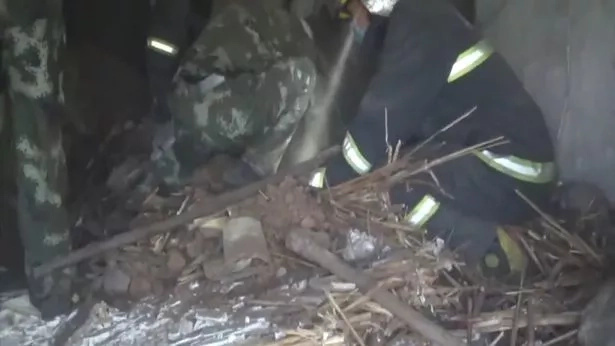 It is not yet clear what caused the near-tragic building collapse. Officials concerned are still looking into the possible cause of the collapse.
Meanwhile, watch the video with Debie Rise:
Source: Gossip.naija.ng