- This high school student made sure that all eyes were on him
- He dressed up in his grandfather's red suit for the prom night
- The red suit was also reportedly used by the boy's uncle
- Wearing the suit was like family ritual passed down from generation to another
An 18-year-old high school teenager who is just about to graduate has become the talk of the neighbourhood after he showed up at prom night dressed in his grandfather's red suit.
Jonathan Jessie, from Indianapolis, simply nailed it! Everyone appeared to agree that the youngster's choice of dress was very thoughtful and he knew it.
"The suit made me look like a million bucks. Everyone tried their best, but none could match my suit. Some admittedly told me I was the best dressed for the night. They liked everything about my style," says Jonathan, braggingly.
READ ALSO: Trump visits Western Wall (photo, video)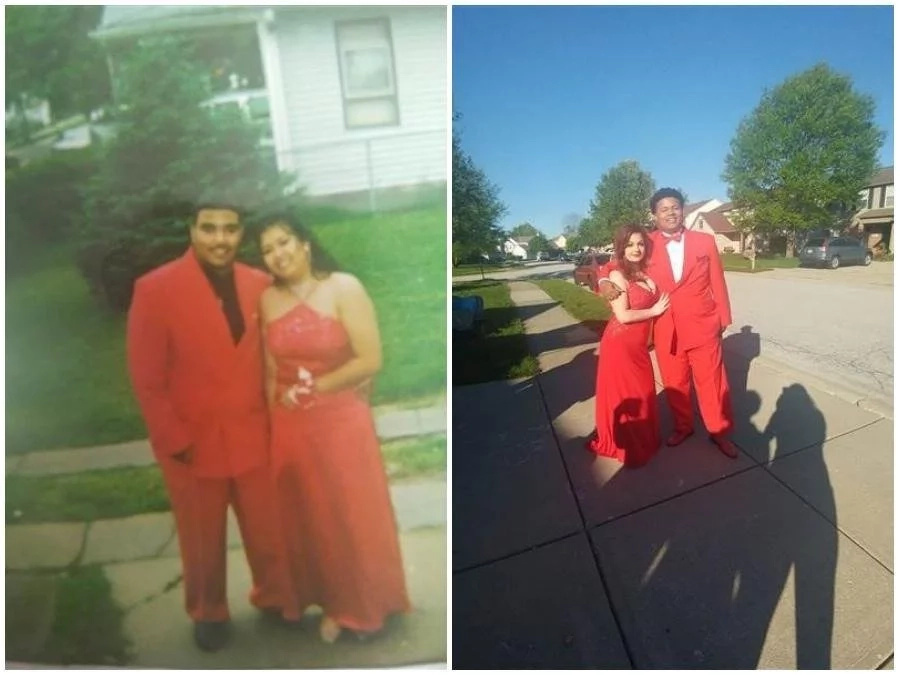 For Jessie, it was more than just dressing up to stand out from the crowd. The red suit carried memories that go all the way back to 1990s when his grandfather, Marcus Howard Sr., bought it.
"His grandpa purchased the suit for himself as a newly single guy in 1998. His uncle, Marcus Howard Jr., also wore it to his prom in 2003 to match his date's red gown," says LaShawnn Jessie, Jonathan's mother.
Therefore Jonathan was simply continuing his family's long standing tradition, which made both his mom and grandfather, who is still alive, very proud.
READ ALSO: Cristiano Ronaldo's girlfriend Georgina Rodriguez gets another job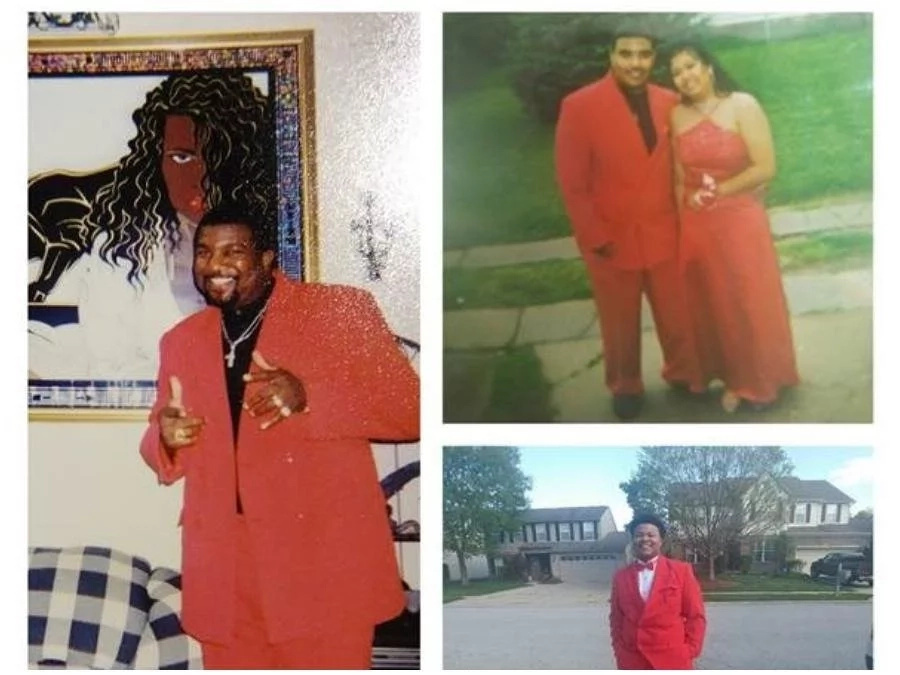 "It just meant a lot to me personally to actually put on the suit that grandpas and uncle wore. I actually chose it because of its sentimental value," says Jonathan.
He even had his grandfather's shoes on. He also made sure his prom date was dressed in a matching red, making the couple look red hot.
Snapshots of Jonathan and his prom date all in red have since been posted on social media and people can't just get enough of them.
Watch video of Jonathan showcasing his grandfather's red hot suit:
Watch this video below with young talented artist paints prominent Nigerians:
Source: Gossip.naija.ng