- A Kenyan woman has shocked the online community after sharing list of men that she has infected with the deadly HIV virus
- Writing on social media, the woman said that she had just come from the VCT where she tested positive
- It is not the first time that such an expose has been posted online often by a scorned woman who is looking to settle a vendetta
A Kenyan woman has posted online a list of men that she has infected with the HIV virus.
The list comprises of men from all over Kenya who she has met in her wanderings across Kenya.
A fair number of the men also happen to be married men who make up part of her friend list on Facebook.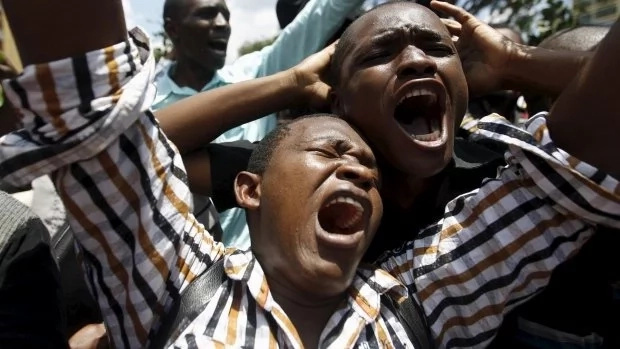 She began by exposing Rashid Kinyatta who lives in Pipeline. She accuses him of cooking bad food on a rickety stove before indulging in the debauchery.
The second was Moses Ekina who was described as a thin man with a generous potbelly who she met in Webuye on her wanderings.
READ ALSO: JAMB candidate arrested for stealing someone's phone inside the examination hall (photos)
Daniel Njuguna who lives in Kikuyu was not spared the bitter attack. He is apparently the worst she ever had.
The list continued to Kibet Ronoh from Eldoret. A decent married man who had fallen for her wits and ended up digging his own grave.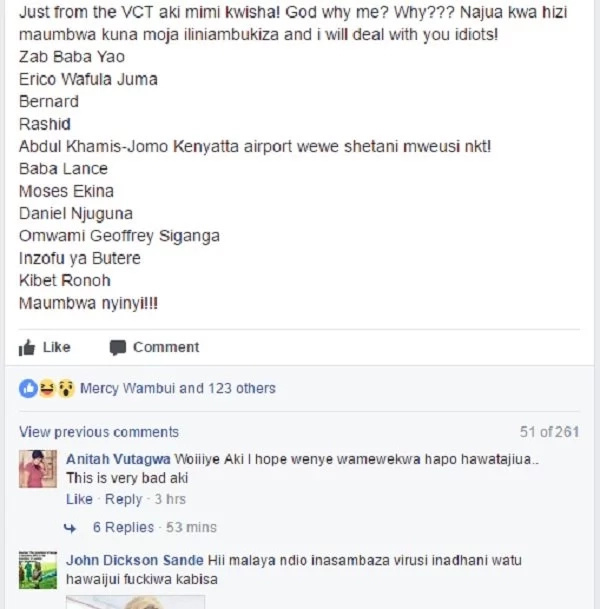 PAY ATTENTION: Get latest gossip stories on our app NOW
The list continues as a total of 15 men all who had the misfortune of meeting the woman in the course of her less than stellar life were named.
Na wa o!
Meanwhile, if you notice these symptoms, you'll need to go for a HIV/AIDS test as soon as possible:
Source: Gossip.naija.ng