- Furious man slaughters snake after it allegedly murdered his dog
- He cuts the reptile's body with shovel and brutally dismembered its body
- The lethal reptile was found by snake catcher who took photos and posted
- The snake catcher also has a few things to tell the man who murdered the reptile
A man went into total rage and ruthlessly slaughtered a massive brown snake after it allegedly murdered his dog.
The dreadful killing of the one and half meter long venomous reptile infuriated snake catcher Tony Harrison who arrived at the scene moments later.
"The snake was only trying to defend itself during which it killed his dog. Therefore butchering the reptile was not necessary. His actions did not bring his dog back," says Harrison, after he shared posts of the dead snake on his Facebook page named 'Gold Coast and Brisbane Snake Catcher'.
READ ALSO: The fattest woman, who weighed 298kg, bedridden for 8 years, gets new life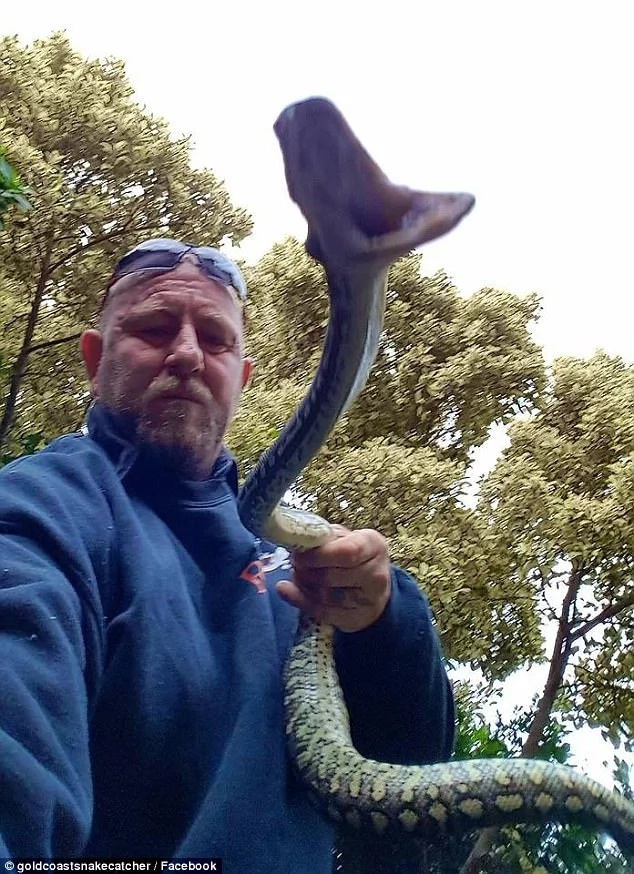 It is being reported that the dog owner used shovel to butcher the reptile. The snake catcher was alerted by a neighbour who had spotted the lifeless brown reptile on the wall.
"Now we have two animals dead because of the action that was taken by the dog owner," Harrison laments.
He warns dog owners to desist from sending their dogs to attack snakes they come across in the wild. Such actions, he argues, can lead to dire consequences, just like in this case. The situation could be worse because the venomous reptile could have hurt the dog owner himself.
READ ALSO: Woman slaps co-tenant to death in Benue state
Watch video of a dog owner saving his dog from a massive python:
Watch the video with Lagos school surrounded by snakes
Source: Gossip.naija.ng