- Twin sisters in the US have been banned from school functions
- The school cited their braided hair extensions as the reason for their ban
- Their adoptive parents have expressed their outrage
A school in Boston, US has been labelled racist after it reportedly banned black twin sisters from school activities because they wore braided hair extensions.
The twins, 15-year-old Deanna and Mya Scott, received the notice from Mystic Valley Regional Charter School because their braided hair violated the school's hair policy.
Mya told a local TV station that she wore the braids because she was "excited to be celebrating my culture because I have white parents and it's very important to participate in the culture."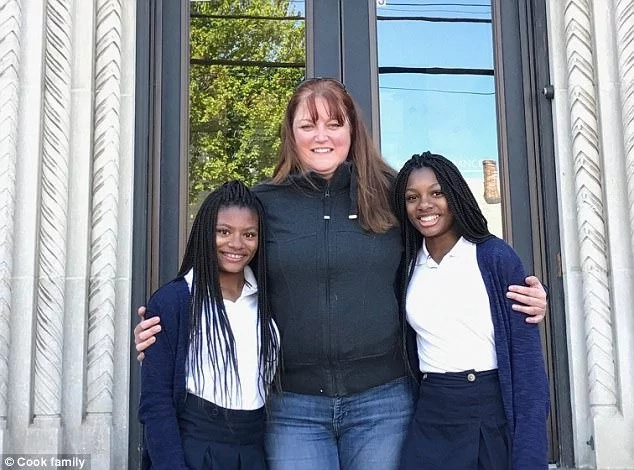 The twins' adoptive parents, Aaron and Colleen Cook, said the school's hair code is discriminatory because it is typically black people who wear braided extensions.
Colleen said: "I'm angry, I feel like my children are beautiful, they're black, they should be proud of themselves, I'm very proud of them."
READ ALSO: I bagged myself a good man! - Adesua Etomi responds to fan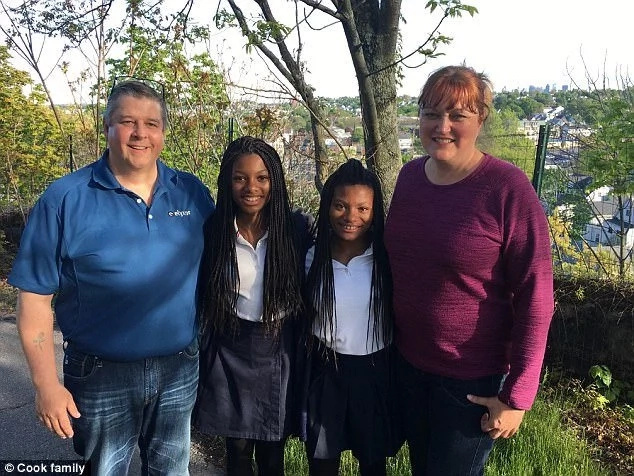 For his part, Aaron said: "You typically do not see Caucasian children with hair extensions. The fact that it's in the handbook does not make it a non-discriminatory policy."
READ ALSO: Fatal car accident kills beautiful female rapper (photos)
However, a spokesperson for the school, Alexander Dan, said the hair code is only meant to minimize manifestations of inequality among students.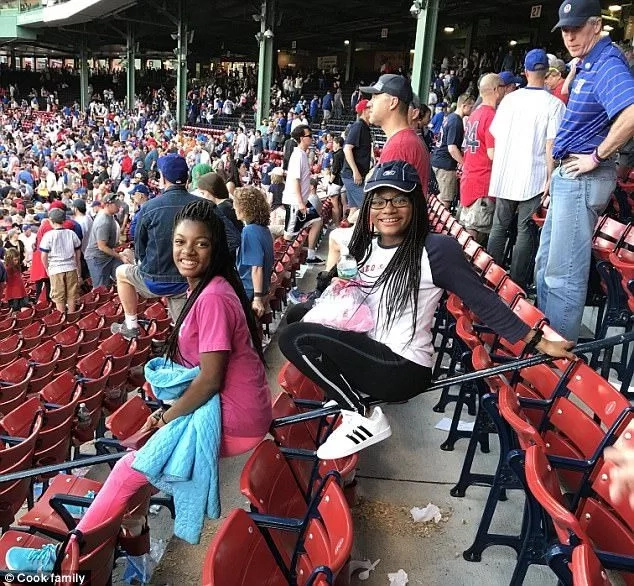 Dan said since the braids are expensive, they "could serve as a differentiating factor between students from dissimilar socioeconomic backgrounds."
A legal expert, Mathew Cregor, wrote to the school and noted that white students who dye their hair do not face the same consequences as black students braiding their hair.
Watch the video below.
Source: Gossip.naija.ng