- For this fresh college graduate, it's been struggle and determination to succeed
- His dad was reportedly deported when he was a child and he never saw him again
- He, however, assured his mom that everything was going to be okay
- Since dad left them, he has been like a father to his sisters
- He has made it through college against all odds
A proud son and highly respected member of the Alpha Phi Alpha Fraternity, the first ever African-American intercollegiate Greek-lettered fraternity, finally graduates from college after long struggle.
Seun Oguntosin, whose photos have been doing rounds on social media, doesn't shy away from talking about the struggles that his family has had to go through even as he attended college.
"Struggle has been very real all through my life. We've experienced everything from the start of high school, to my dad getting deported and never seeing him again. We even almost moved to London, but I told my mom about the light at the end of the tunnel," says Oguntosin.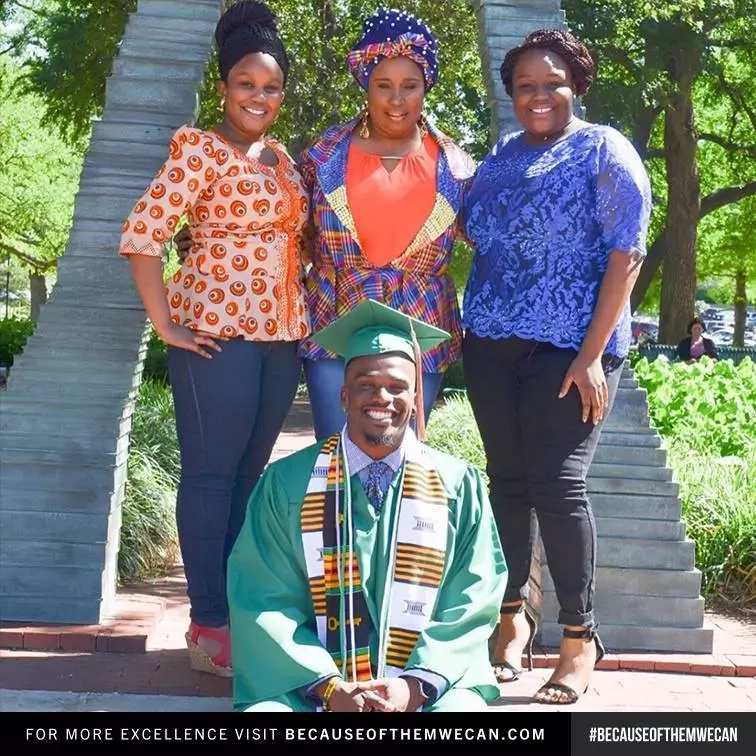 But his hard work and unwavering determination to succeed and love for his family is now paying off in a big way.
"Now we are here, happy and prospering. My sisters are my world and I am glad that I was able to be a big brother, father figure and positive example for them. I love my family," he posted on Facebook.
According to Oguntosin, graduating from college is the best gift he could ever give to his mom.
READ ALSO: 21 Nigerians from Bayelsa graduate with flying colours from prestigious US university (photos
A number of social media users, who were touched by his post have reacted by congratulating him for the huge achievement.
"Perseverance is the key to the ultimate happiness stemming from success and never giving up! Congratulations! May God bless you on your endeavors!" says Sophia Baugh.
"The struggle through the journey and those that stand with you. And sometimes you don't have anyone but God," adds Felicia Garland.
Read his entire post below:
READ ALSO: Man buried inside aeroplane coffin (photos)
Watch video of the hardworking Seun Oguntosin:
Meet 20-year-old genius Nigerian contortionist
Source: Gossip.naija.ng