- A teenage girl was found buried alive in a shallow sand pit
- She was reportedly in the pit for about two hours
- It is believed she was targeted because of a family property dispute
A video showing the harrowing moment an Indian teenage girl is rescued after being buried alive for about two hours has emerged online.
According to local reports, three men accosted 19-year-old Khushboo Khatun as she walked home from the market and threw her into a one-meter deep sand pit.
They then reportedly filled it with soil and left her in it to die. The incident is said to have happened in Govindpur village of Bihar in eastern India on Sunday, May 7.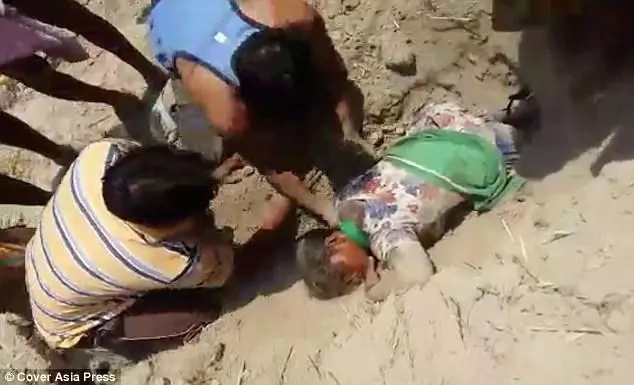 Khatun's parents, father Muhammad Azim Ansari, 43 and mother Sanjana Khatun, 40, grew worried when she failed to return from the market and launched a search.
Ansari reportedly noticed an uneven patch of earth around the sand pit and suspected something was wrong. He called fellow villagers to help uncover the pit and they found Khatun almost unconscious.
READ ALSO: Suspected Fulani herdsmen storm village in Niger State, kill 21 people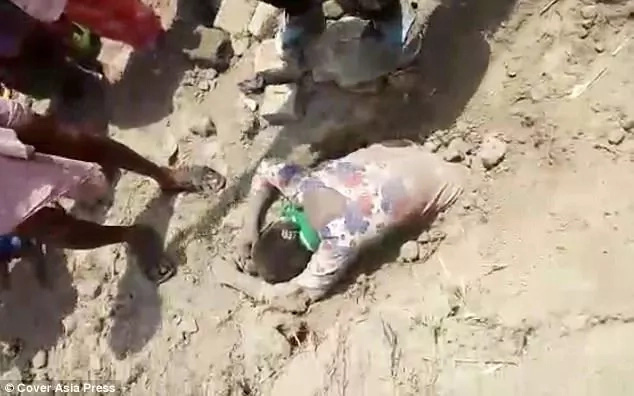 Rescuers eventually pulled her out and took her to a local hospital where she was treated for shock.
READ ALSO: Man calls out Edo state governor, says there's no school for the blind in his LGA
In an interview, Khatun recalled the ordeal: "They threw me in the pit, tried to bury me alive, so that they could kill me."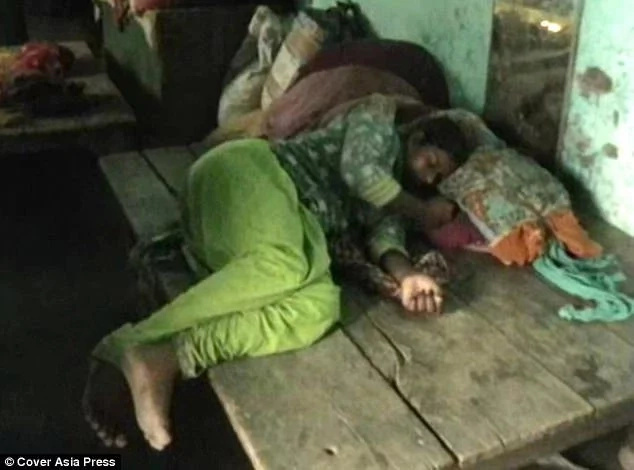 A local police spokesman, Nawal Kishore Singh, said a local businessman, Amit Shah, wanted to use land owned by Khatun's father for construction.
Singh said Amit had threatened Ansari before, adding: "Amit, along with two others, attacked a member of Ansari's family as a warning. We are now searching for all three suspects."
Watch the video below.
Source: Gossip.naija.ng