- A very big snake was seen crossing a golf course
- The creepy incident happened in north Durban, South Africa
- A brave golfer grabbed it by the tail
A large python caused panic while slithering through a golf course in Durban, South Africa. Golfers stared in terror as the long snake slowly passed through the grass.
All the players were compelled to stop their game. Someone took out a camera and recorded the "shivering" instance.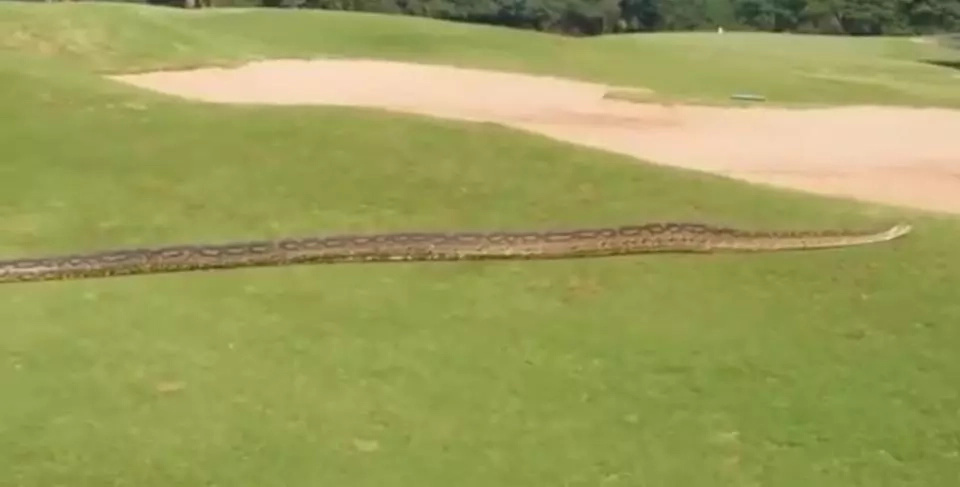 READ ALSO: Woman feels terrible pain in her stomach, shocked doctors extract dozens of weird rolls
An intrepid golfer decided to grab the reptile's tail. This got the animal to rush into a bunker, probably more frightened than all those humans around it.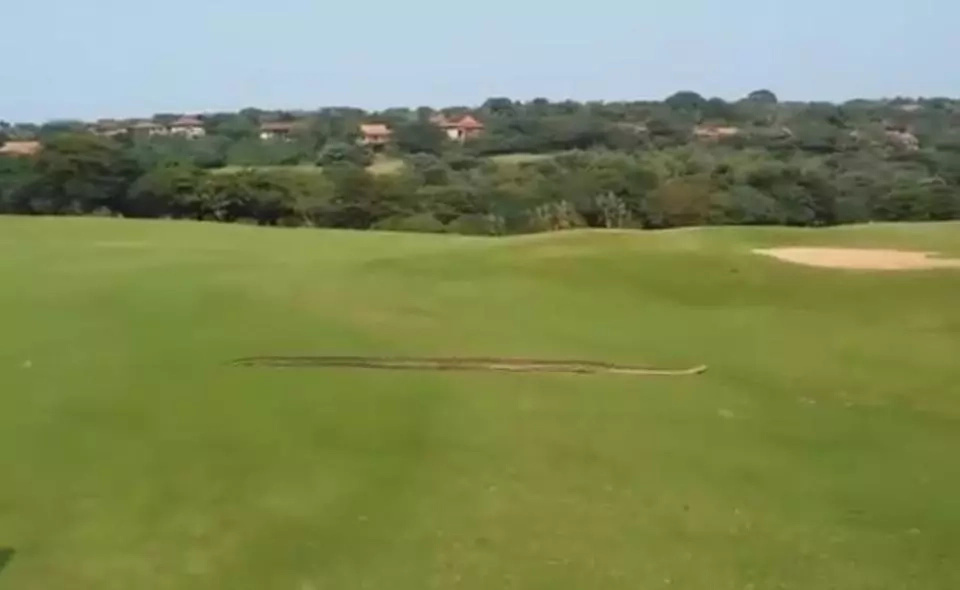 READ ALSO: BREAKING: WHO declares outbreak of Ebola as DR Congo records 3 deaths
The golf course where the python was found is located in Zimbali, to the north of Durban. Reports indicate that these animals are surprisingly seen more often than players would want.
Check out the creepy video:
Watch this video about Lagos school surrounded by snakes.
Source: Gossip.naija.ng