- Horace Sheffield has earned his Bachelor of Science in Christian studies
- He went to Shorter University from 1960 to 1965, but left halfway
- He says he dropped out of college to focus on educating his daughters
- 60 years later, he wanted that degree, so he went back to school
Joy and celebration as 88-year-old grandfather from Barnesville, Georgia, US finally graduates from college with flying colours.
Horace Sheffield has successfully acquired his diploma in Bachelor of Science in Christian studies from Short University.
"It's a thrill of a lifetime. I finally made it. I am living proof that you have no excuses," he says, with a huge smile on his face, adding that a man 88 years old doesn't get an opportunity to walk across the stage many times in life.
READ ALSO: Dad graduates after a 6-year journey of patience, determination, and perseverance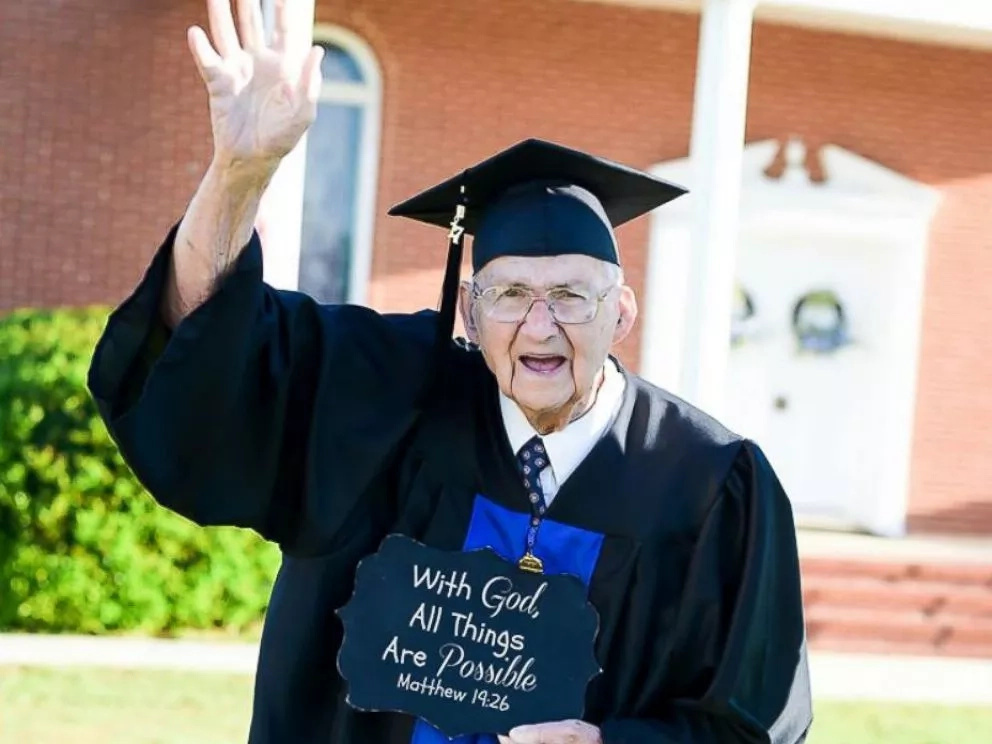 The old man was accompanied by his tutor, Amanda Brannock, as he went to receive his diploma certificate.
Sheffield reportedly left college between 1960 and 1965 before he could graduate. His reason was that he wanted to focus more on educating his daughters.
"I dropped out with 115 hours. At that time a piece of paper on a wall didn't mean that much to me. I had my education and my brain and my heart, and I put them all to good use. But 60 years later I wanted that degree," he says.
READ ALSO: Man, 85, dies while trying to reclaim record of world's oldest man to climb Everest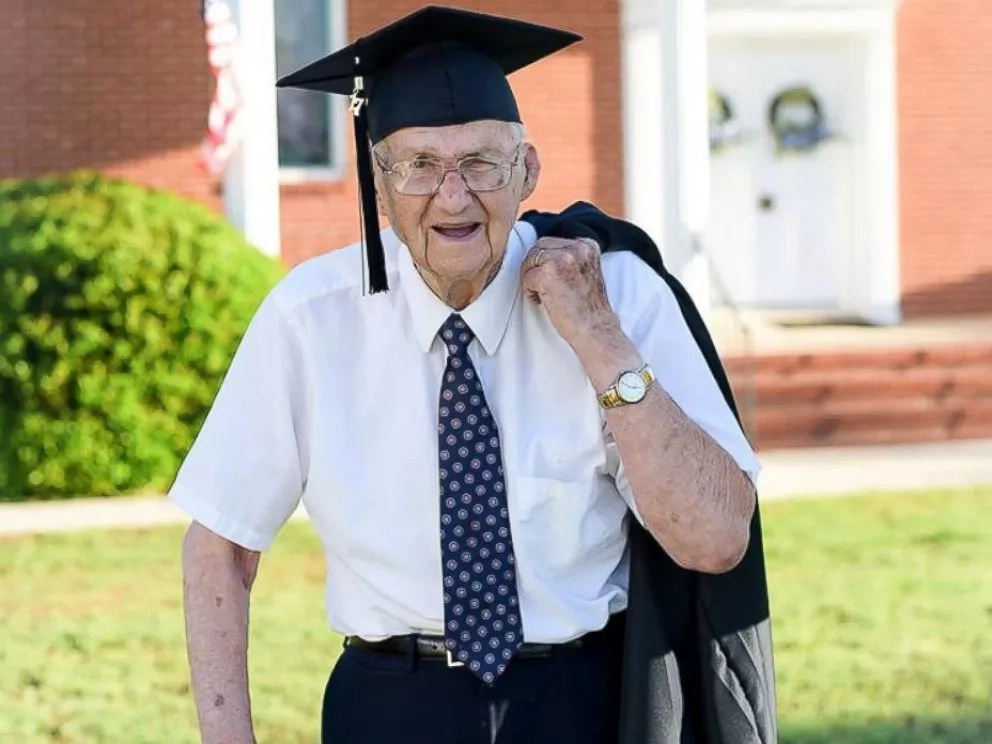 The old man resumed education after he came across an article in a magazine that said seniors could attend college for free.
"I'm retired and living on fixed income, and I did not think I could go to college and pay tuition. But when I saw this article that senior citizens could go to college for free, Shorter accepted me at no tuition. I paid a $200 graduation fee and that's all I paid," he says.
Sheffield credits Brannock for his huge accomplishment, saying that she walked beside him all the way to the finish line.
She wrote out his assignments and always guided him on what to do.
"She expected me to make straight As and I did it," says the old man, exuding excitement.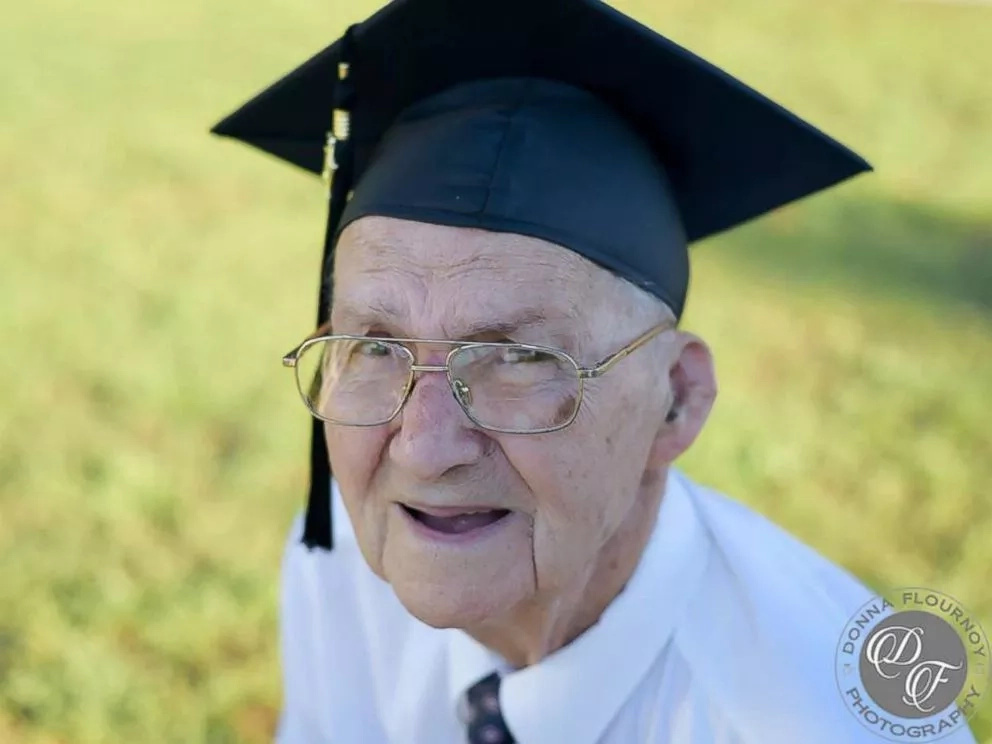 Clearly, education has no expiry date. Sheffield has proven that your age cannot stop you from going back to school.
His advice? "With God, all things are possible— Matthew 19:26."
READ ALSO: Nigeria stands to lose greatly if TB Joshua relocates to Israel – OPC founder
Watch video of the excited 88-year-old grandpa graduating from college:
Watch the video below with talented 20-year-old Nigerian girl.
Source: Gossip.naija.ng