- A man was pulled over while driving
- He had done nothing wrong
- Find out why he was held up by this policeman…
A Texas Police Department policeman pulled U.S. Army veteran Jarred Wright over. At first, he was puzzled, knowing he had nothing wrong while driving.
"You shouldn't be driving with a child in the car that doesn't have a car seat," the officer said. Now Wright was still more confused. There was obviously no child with him at the time, it was only him and his wife, Nikki.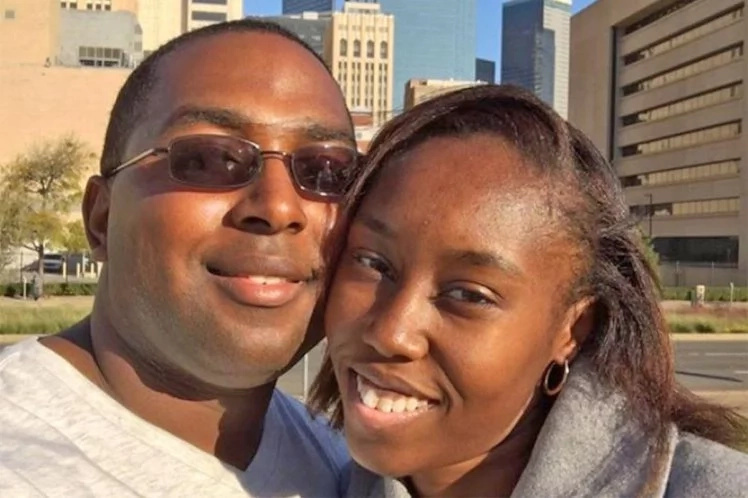 READ ALSO: Beautiful female amputee shares heartbreaking message on Facebook (photo)
"I don't have a child in the car without a car seat," he started answering. Before he had finished his phrase, the policeman, without saying another word, simply pointed at Nikki. Wright turned around, and –oh surprise! She was holding a pregnancy test, with a positive mark on it!
Everything had been a ruse! Nikki had asked the cop to help her break the "baby" news in quite a creative way. And she managed to do it.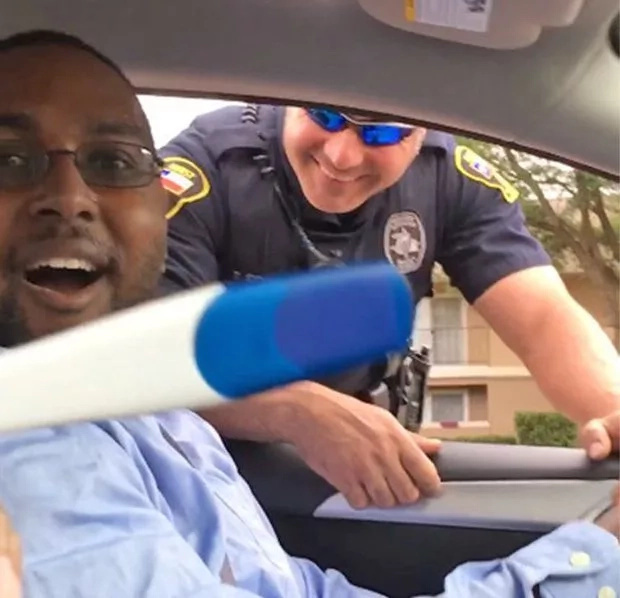 When Wright realized what was happening, the officer handed him a teddy bear with an endearing note: "Dad, see you on your birthday." The baby's due date is right on Wright's own birthday.
The aftermath of this sweet story is not that "light", due to the fact the Wright has to take medication for PTSD, General Anxiety Disorder, and Major Depression Disorder. He served in Afghanistan on Operation Enduring Freedom, from 2013 to 2014.
READ ALSO: Prom: Teenager recreates father's 1994 outfit in 2017 (photos)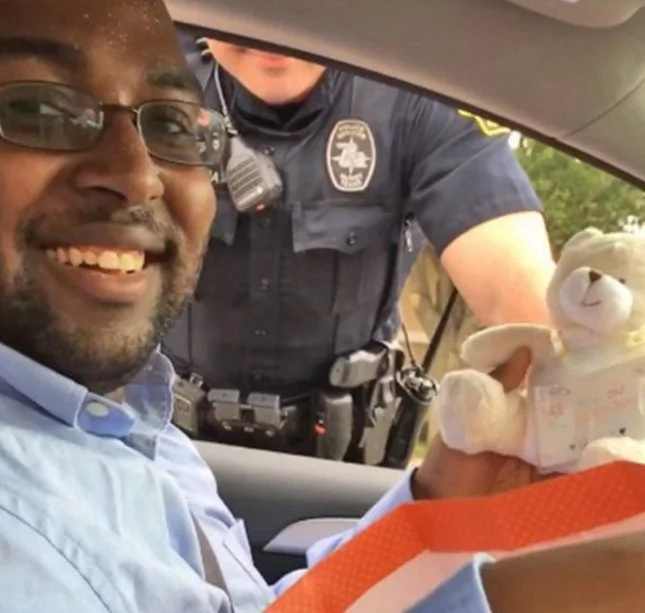 "I've been struggling with my psychological disorders; being admitted to an inpatient hospital twice within the last six months and numerous emergency room visits due to panic and anxiety attacks," Wright admitted, adding that he had actually met the police officer who helped his wife with the baby ruse, thanking that "he's become a great advocate for my family and I."
The Wright family launched a Go Fund Me page to help him "support his family" during this traumatic period of his life. "I'm seeking a donation for help with rebounding from this financial setback due to my inability to work. I am currently seeking mental health treatment and looking to gain new employment to better support my family," he said.
Nikki is not the only one with creative pregnancy announcements.
Meanwhile, watch this video below:
Source: Gossip.naija.ng