- A high school teenager wanted to give her classmates a huge surprise
- So on the school prom day, she arranged for coffin and a hearse
- The 'drop dead gorgeous', as some describe her, did not disappoint
- On the big day, she turned up at the prom lying flat in a wooden box
Everyone was shocked when Megan Flaherty, from New Jersey, showed up at her high school prom lying flat in a wooden box and being driven in a hearse as if she was dead for real.
The 17-year-old teen wanted to surprise her classmates by doing something that nobody else could have imagined of. Ideas on how to have great fun were not in short supply, but 'killing' herself sounded just too cool.
She shared the idea with her prom date, Stephen Caldwell, to avoid any trouble. He agreed to be part of the plan.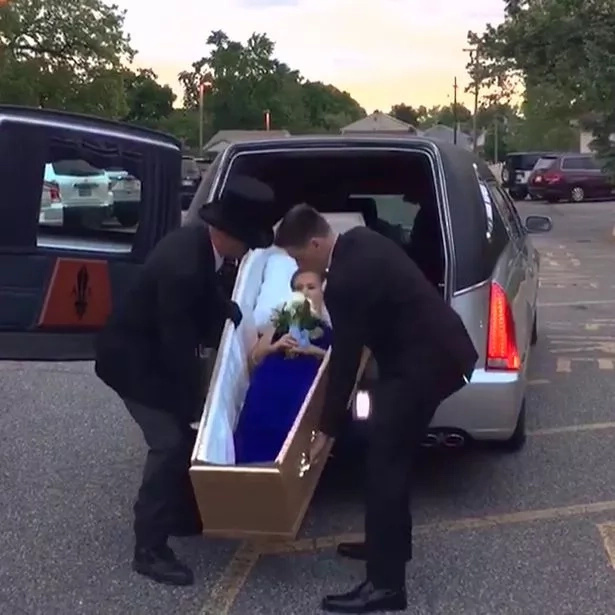 READ ALSO: Corpse refused to be buried until it took villagers to its killer's residence (photos, video)
"I made sure my prom date was okay with it. I don't think the rest of the students were really processing it. I'm a quiet person in school, so people didn't expect it," says Megan, whose dream is to become a funeral director after college.
NAIJ.com gathered that she didn't expect her dramatic entrance to the school prom could cause such a stir. The incident, which was shared online, has sparked wild reactions.
Whereas some people understood the idea behind the humour, others found Megan's act offensive, insensitive and not funny at all.
"Anything people do these days, people judge. People have opinions," says Megan in response to the critics of her stage managed demise, adding that though some people find death too scary to joke about, it's a natural thing.
See her post below:
READ ALSO: See the spiritual animal found inside student hostel in Ekpoma, Edo state (photo)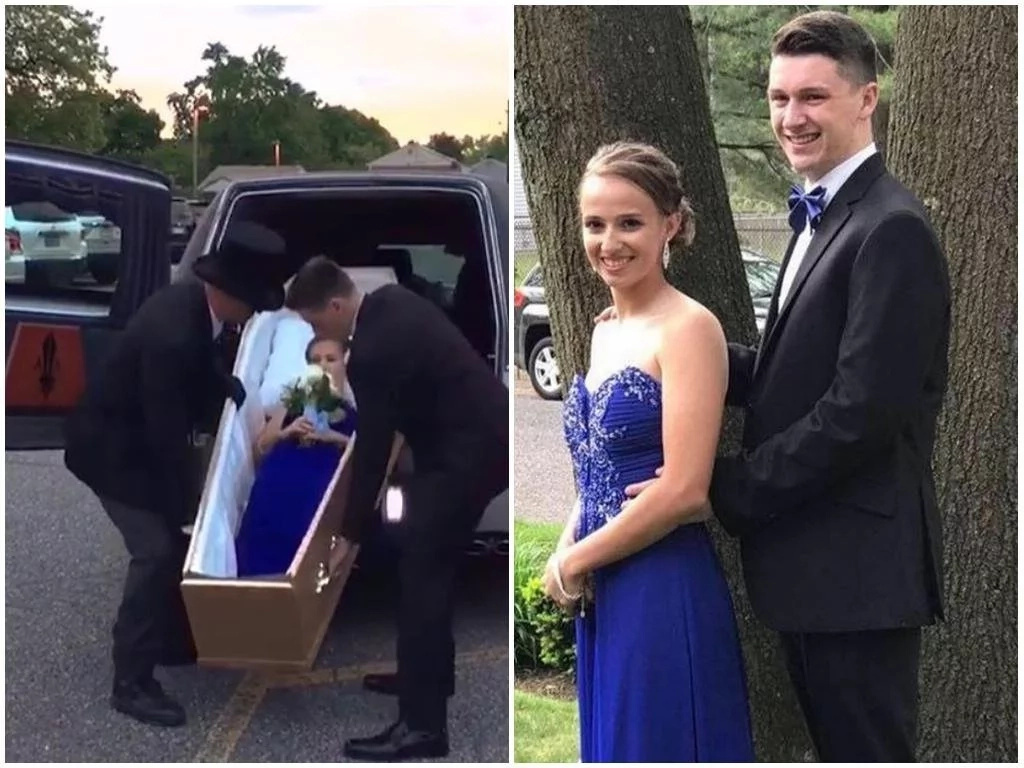 She makes it clear that once she graduates from high school, she will pursue a funeral service programme at Mercer County Community College.
Her mom, Susan Flaherty, says she is in full support of her daughter's ambitions and aspirations.
Watch video of Megan arriving at her high school's prom in a coffin:
Watch related video of 20-year-old Nigerian female contortionist says she is not evil below:
Source: Gossip.naija.ng