- A child bride and groom were rescued right before they got married
- Dramatic pictures shows child welfare workers taking the children away from the altar
- The incident happened in India
Dramatic pictures have surfaced online showing child welfare workers in India rescuing a five-year-old child bride and a nine-year-old groom right before they got married.
The pictures show the rescue workers taking the children away from the altar to protective custody.
The child bride is seen crying in the incident that is said to have occurred in Mambapur, Telangana state in central India.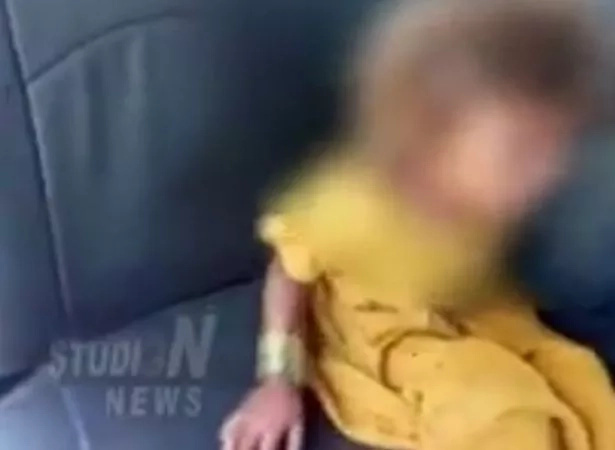 According to local reports, the family is believed to have organized the child marriage because a family member had recently died.
They were keen to have a "happy occasion" to lift the bad luck they believed the death brought to their home.
READ ALSO: Meet burns survivor, 25, who wears her flaws like diamonds and rejects surgery (photos)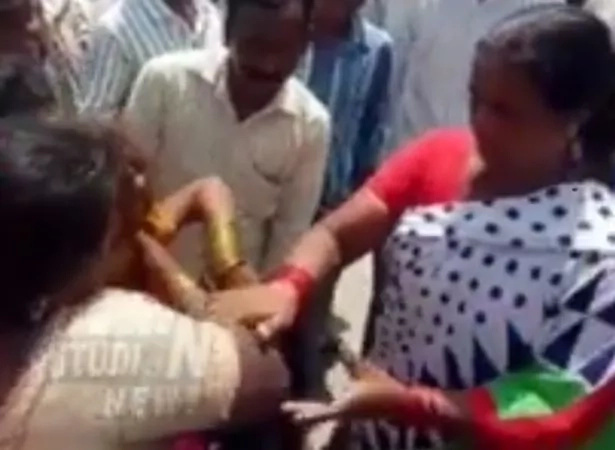 Achyuta Rao, a children's rights activist, said: "As per their custom, no relative will enter their house after the death of a family member, unless they perform an 'auspicious event' and celebrate it."
READ ALSO: Benue man recreates Volkswagen Beetle, turns it into a modern day car (photos)
Advocacy groups and child welfare charities are stepping up efforts in conjunction with the Indian government to curb the practice of child marriages, which nevertheless persists.
Watch the video below:
Source: Gossip.naija.ng