- Dramatic pictures show a group of people preventing a man from taking his own life
- The Good Samaritans are seen holding on to the man to stop him from jumping off a bridge
- The man was eventually hoisted down safely
Dramatic pictures have surfaced online showing a group of people firmly holding on to a man who was threatening to jump off a bridge.
Reports indicate that the man was threatening to take his own life for an undisclosed reason.
The pictures show several people wrapping their arms and tying ropes around the man's neck, midriff and legs.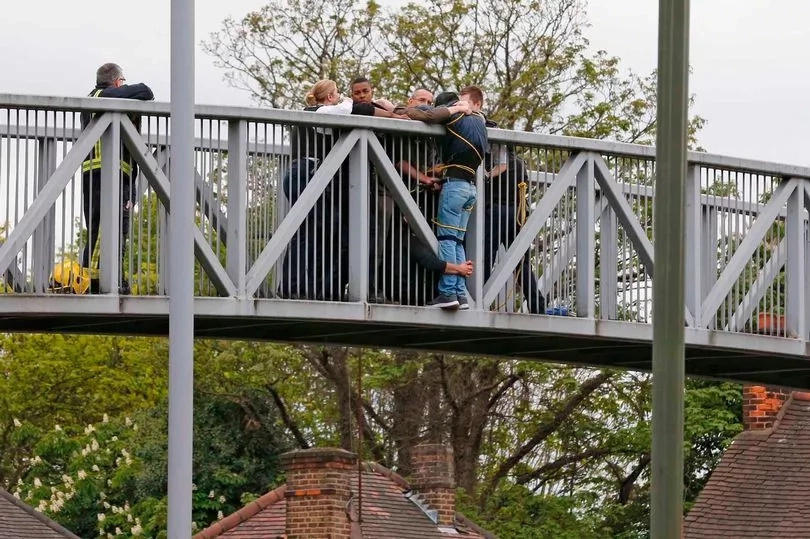 The incident is reported to have happened in Golders Green, North London, UK.
Witnesses say the incident was an impromptu demonstration of human compassion, as the people securing the man were just passersby who didn't know him.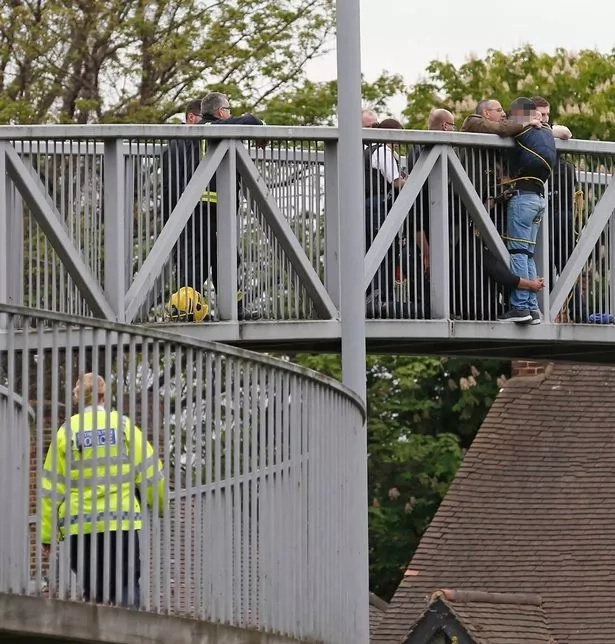 The good Samaritans reportedly held on to the unidentified man for two hours until emergency rescue services safely hoisted him down while a crowd looked on. Police later said the man was detained for mental evaluation.
READ ALSO: Lagosians rescue man trying to jump off third mainland bridge (photo/video)
An onlooker said in an interview: "The crowd wanted to see what was going on, but there was also a bit of frustration among others because people weren't even allowed to cross the bridge to get home."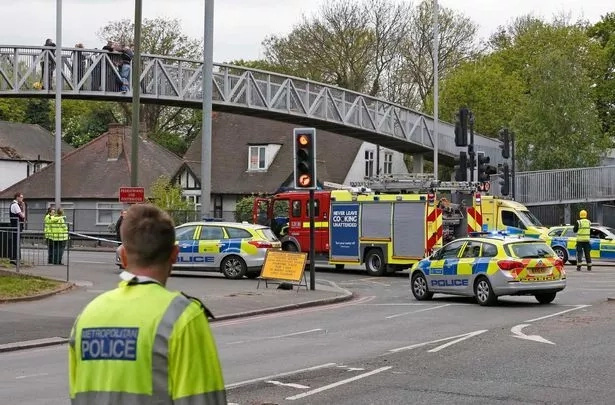 Watch a video of a police officer stopping a man from jumping off a bridge below.
Source: Gossip.naija.ng