- Sewer workers in the Bangladeshi capital work without proper equipment
- They dive into the filthy water with no gloves or mask
- Here are some impacting pictures of one of these poor employees
Pictures of a man doing his job of unblocking a sewer in Bangladesh are impacting.
In what could be considered the worst job in the world, this Dhaka City Corporation employee dives into brown, filthy liquid, in order to unblock the drainage with his own bare hands.
It is absurd to think that a worker could go through his job with little or no gadget that will protect him from the germs that could be living in the waste.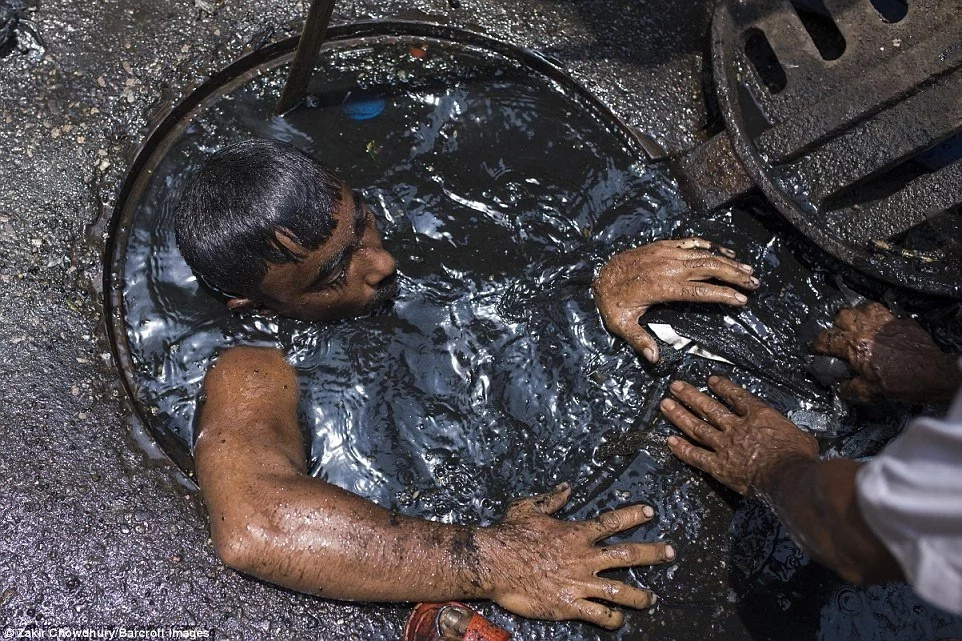 This sewer cleaner performs his daily job without any proper safety equipment. His only implement is a long stick, not even having a mask to protect his mouth, nose and ears from the filthy sludge.
READ ALSO: See the amazing transformation this woman went through (photos)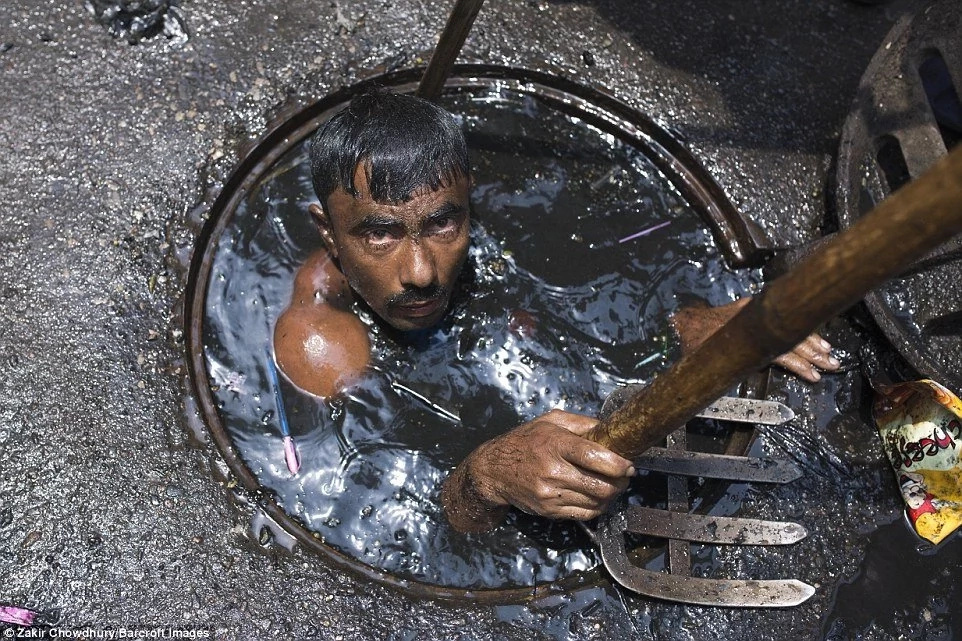 READ ALSO: This photo of 14 black male students has gone viral online
The man scoops out the liquid excrement with his bare hands. In the pictures he is seen submerged up to his mouth, in one of the drains the Bangladeshi capital has.
Dhaka´s population is around 14 million people.
There are reports of a rise in deaths of manhole workers. Despite this terrible fact, cleaners still do not receive adequate equipment.
Meanwhile, the NAIJ.com video below shows what Nigeria's ambassador of peace is up to. He lives on the streets in Abuja:
Source: Gossip.naija.ng