- A huge python in Australia was mistaken for a crocodile
- It had swallowed an adult wallaby whole
- It's belly bulged disproportionately compared with the rest of its long body
A huge five-meter python in Queensland, Australia had a belly so big after swallowing an adult wallaby whole that it was mistaken for a crocodile.
A neighbor alerted a woman, identified as Rini Steenwinkel, that there was a crocodile in her backyard on Wednesday, April 26.
However, upon having a closer look, they realized it was a python that was almost immobilized by the large meal it had just devoured.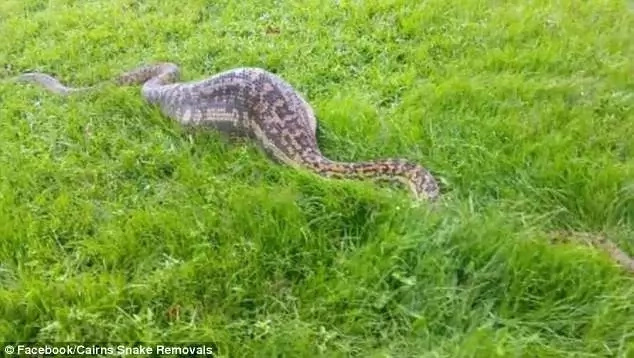 Steenwinkel called a snake catcher to remove the snake, but even he had to call a colleague to help remove it because it was too large and heavy.
The snake catcher estimated that the python and the wallaby in its stomach weighed a combined 40kg.
READ ALSO: Buhari 2019 poster spotted in Abuja (SEE)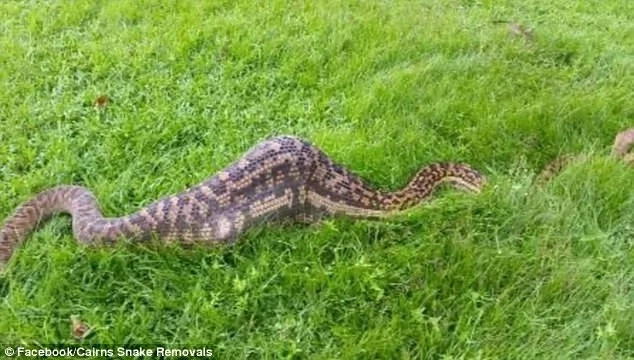 Writing on Facebook, the snake catcher said: "We decided it would be best to try carry the snake out of the open yard and take him down to a nearby creek."
READ ALSO: Woman, 45, discovers worm buried under her skin 2 weeks after beach vacation
In a video, the snake catcher is seen pulling the near-helpless python by its tail from the bush onto the open grass.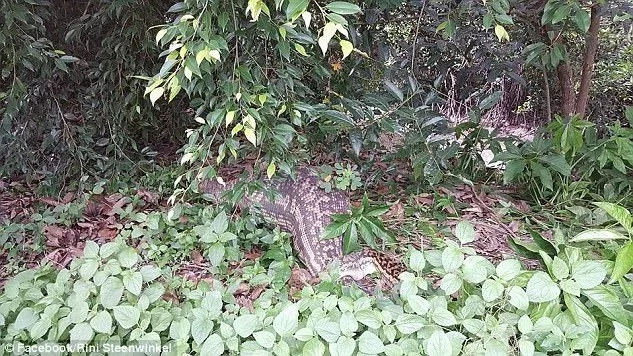 Watch a video of the snake below:
Watch this video about Lagos school surrounded by snakes:
Source: Gossip.naija.ng