- Baby Dominique has been reunited with her family in Ivory Coast
- She had a successful surgery in the US to remove a parasitic conjoined twin
- Her mother hailed her successful surgery as a miracle
An 11-month-old baby who had a successful surgery in the US to remove a parasitic conjoined twin has been reunited with her family in Ivory Coast.
Baby Dominique was born with four legs and two spines as a result of her parasitic twin failing to develop properly in their mother's womb and attaching itself on her body.
A foster family has been caring for her since doctors at Chicago's Advocate Children's Hospital successfully performed the operation last month.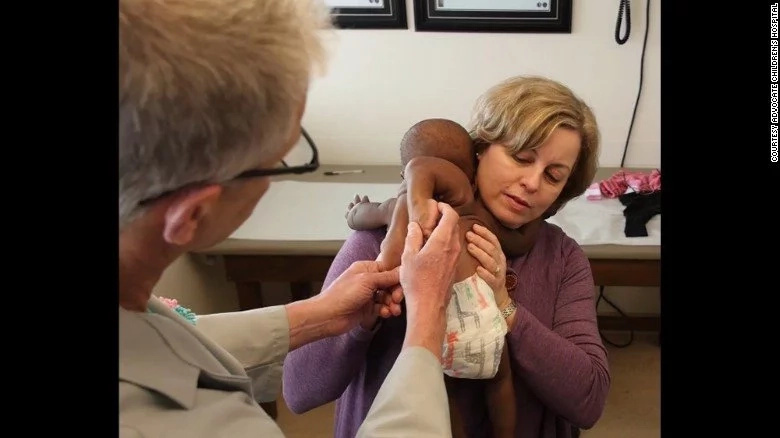 The Children's Hospital shared a video of Baby Dominique's reunion with her family on Facebook.
Her mother, father and sister, among other relatives, were on hand to receive her at Abidjan International Airport.
READ ALSO: Police arrest driver who buys food, fuel for Boko Haram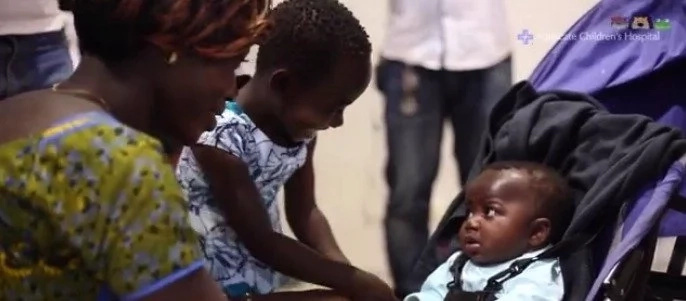 Upon seeing her daughter, Dominique's mother said: "I never thought that I'd see my daughter like this today... It really is a miracle."
READ ALSO: Mommy shaves her head to show support for her daughter with Progeria
In the video, Dominique's father is also seen talking to local press in an emotional scene.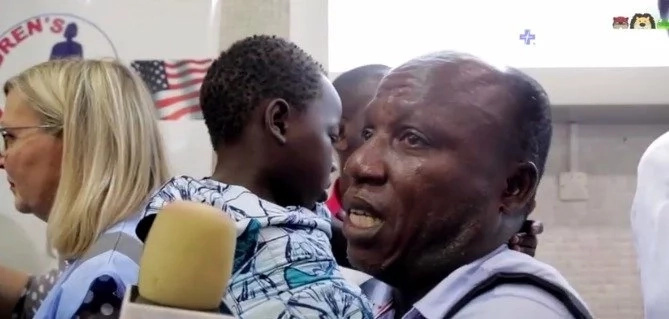 Doctors said last month that Dominique's case was rare, unique and risky to operate on because the twins were conjoined at the spine.
However, John Ruge, one of the pediatric neurosurgeons who operated on Dominique, said: "It was crucial to give this beautiful baby girl the chance to live a long and normal life."
READ ALSO: Mother celebrates her beautiful children on social media (photos)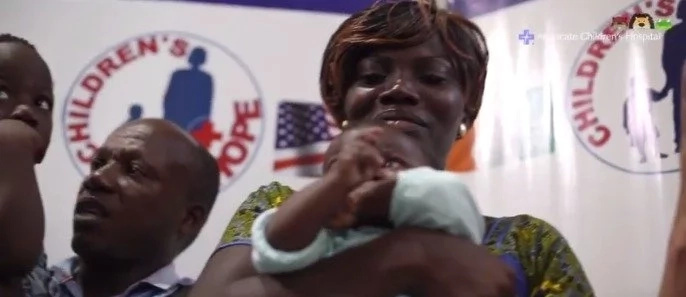 Watch the emotional reunion in the video below.
Watch this video below what if your child isn't really yours:
Source: Gossip.naija.ng