- A survivor of the accident that claimed 8 lives has given chilling details of what led to the accident
- The victim claims the driver saw a big snake crossing the road and swerved to avoid it
- Early reports indicated the driver tried to overtake leading to the head-on collision
Fresh, disturbing details have emerged from the road carnage the claimed eight lives and left main more injured on Thursday, April 27, along the Nairobi-Mombasa highway.
READ ALSO: Locals kill gigantic snake, find dozens of eggs in its belly
The accident occurred when a minibus headed for Nairobi from Makueni collided head on with a lorry when the driver tried to overtake.
However, one of the survivors of the grisly accident has given an account of what really caused the accident.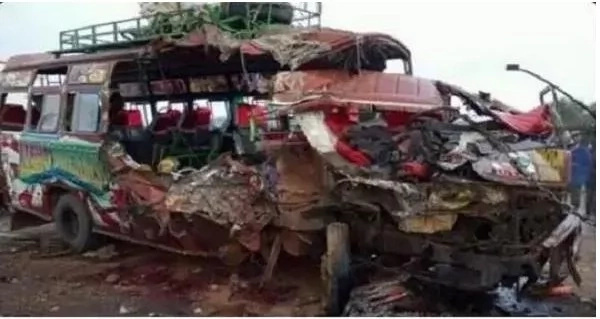 28-year-old Elizabeth Mwongeli claimed that the driver of the minibus was trying to avoid running on a snake that was crossing the road at Malili.
"The driver was avoiding a snake. I heard him shout before he swerved and hit a lorry. I don't know if the snake was hit," Mwongeli said as quoted by Nation.
The driver died in the accident.
READ ALSO: Buratai shows off his pet snake in a selfie
Her revelation contradicts reports that the driver was overtaking carelessly when the accident occurred.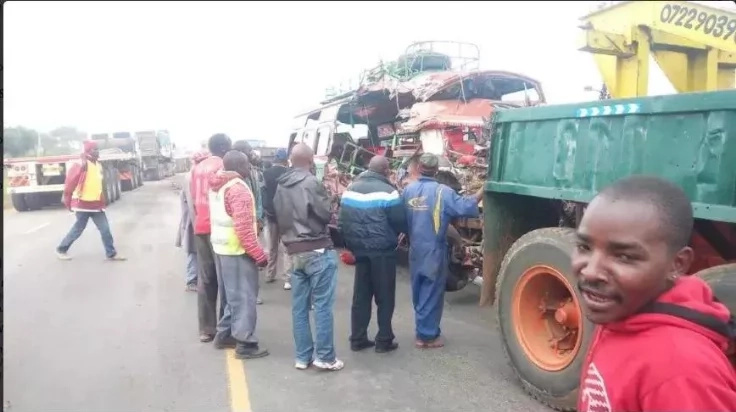 Acting Kilungu divisional police boss Zacharia Bitok said the accident occurred as a result of careless driving.
The accident happened just two days after another road carnage at Mtito Andei claimed 26 lives on the spot.
A bus headed to Mombasa from Nairobi collided head on with an oncoming lorry, leading to the carnage.
Watch below how Lagos school was surrounded by snakes:
Source: Gossip.naija.ng