- Musawenkosi Saurombe received her PhD from South Africa's North West University
- At 23, she is among the youngest women in Africa to attain the feat
- She earned her Bachelor's degree aged 19 and Master's degree aged 21
23-year-old Musawenkosi Saurombe has received her PhD in Industrial Psychology from South Africa's North West University on Tuesday, April 25.
This made her one of the youngest women in Africa to obtain a PhD.
Her thesis focused on "The Management perspectives on a talent value proposition for academic staff in a South African Higher Education Institution."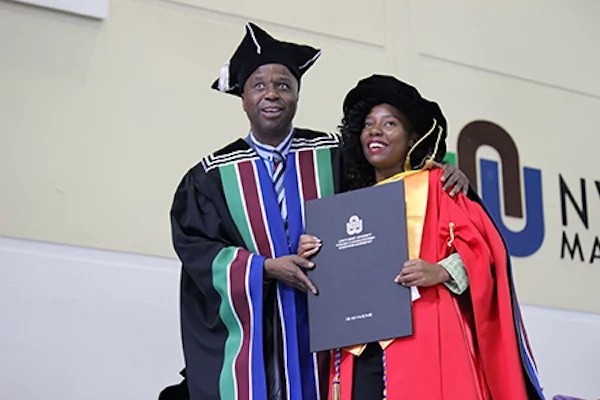 In an interview with a local media outlet, she said she excelled at school from a young age and was often promoted to higher classes ahead of her classmates.
She said: "My parents had to explain to my teachers after wanting to promote me to other grades that I needed time to mature and it was true because when I got to university I struggled."
Musawenkosi, who was born in Zimbabwe and raised in Botswana, said she completed her high school at the age of 15 and obtained her Bachelor of Commerce degree at 19.
READ ALSO: 37-year-old mother has given birth to 38 children since age 13 (photos)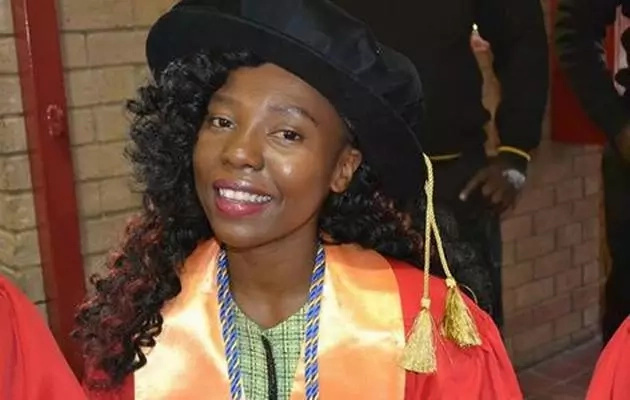 This was followed by an honors degree at the age of 20 before obtaining her Master's degree with distinction at 21.
She credited her parents for their support, adding that her father had to sell his car to see her through third year of university.
She is already a postdoctoral fellow at the North West University's Mahikeng campus and a member of the Golden Key International Honour Society Executive Committee (NWU Mafikeng Chapter).
READ ALSO: First Lady Aisha Buhari presents gifts to parents of quintuplets in Abuja (photos)
She also credited God for her achievement, saying: "I am grateful to God for the milestone I have reached - this day has been long awaited. I am especially overwhelmed that I passed my thesis with no corrections. It can only be Him at work in all of this."
Musawenkosi is passionate about women empowerment and hopes her achievement with motivate more women in Africa to follow suit.
She concludes: "I am defined by my African name 'Musawenkosi', which means 'God's grace', and indeed my life continues to be a story of God's grace."
She is also a budding singer. Watch her sing in the following video.
Meet beautiful Nigerian lady who is a mechanic in Abuja
Source: Gossip.naija.ng