- Uganda has seen a rise in horn button making
- With only US$70, people can start a business in this area
- Many organizations and the government are providing help and funding for machine purchase
Many people in Uganda have developed a good business alternative in their country, by creating buttons out of cow horns.
Such is the case of Hamis Sserubugo, who named his venture Horn Products Uganda. He works in Kalerwe, a Kampala suburb. The businessman uses both hooves and horns, taken from cows as well as buffaloes.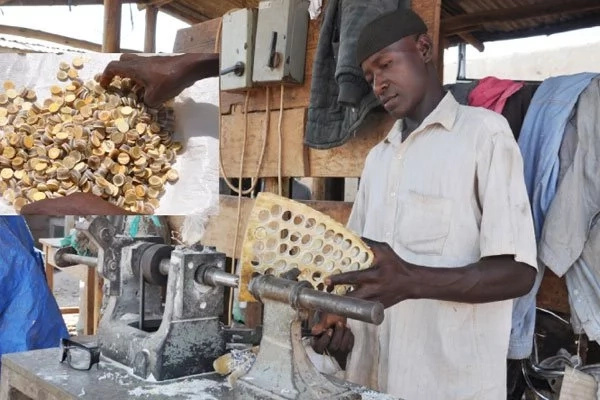 He saw this line of business was in high demand, due to the intensive use many clothing and bags lines demand horn fasteners. Sserubugo has received help from Big Finance, a firm that does advising for small and medium enterprises.
READ ALSO: Man posts photos of her girlfriend in bed with another man on Facebook
The fabrication of horn buttons involves the use of several machines, such as a circular saw, a band saw, boring and hole drilling machines, among others.
People in charge of making the buttons need to cut the horns and bore them. They then make the holes, the design, and in a last process, they proceed to polish and package them.
READ ALSO: Meet mother of 3 who graduated with a first class in Electrical/Electronics Engineering
A button-making machine can cost between US$70 (N26,950) and US$100(N38,500). It can produce around one hundred kilos of pieces per day. At this rate, the initial costs are paid back to the entrepreneur in around three-years time.
The use of horn buttons is very varied. They are seen in uniforms, shirts, jackets, handbags, dresses; in short, they are found in basically all clothing manufacturing industries.
Meanwhile, see this video of a talented Nigerian boy who sketches prominent Nigerians:
Source: Gossip.naija.ng