- A woman in South Africa was barred from boarding a flight
- The airline told her she was wheelchair-bound and had no companion
- She was left on the ground even though she had traveled several times before, without any trouble
A woman from KwaZulu-Natal in South Africa, and who has to use a wheelchair, was recently in the middle of one of the most embarrassing moments of her life. Representatives from a Mango flight refused to let her on board, because there was not another person accompanying her.
Sebenzile Mthembu is used to being very independent, and despite her disability, she fends on her own, and lives independently.
Yet that day, February 24, people from the Durban-bound flight she had booked did not think the same way. It was to no avail that she insisted she had flown many times before on her own.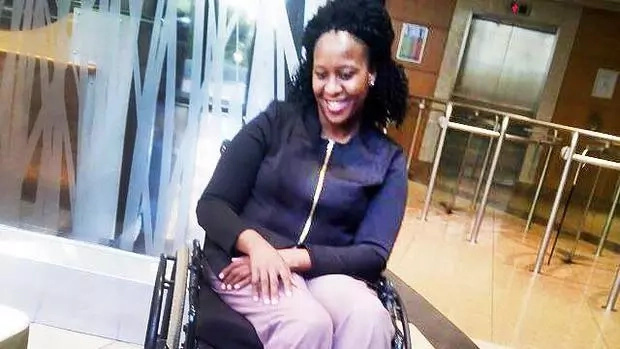 READ ALSO: Miracle as Jesus Christ was allegedly spotted in the sky of Colombia (photos)
"I had planned the trip for months," she commented. She even filled out a form from the airline because of her disability, and they said that her application had been approved. They even informed her an assistant was going to help her in any moment she needed.
It was not until she arrived at the airport that she was told the completely opposite decision. She said: "I was embarrassed and confused at the same time."
READ ALSO: 37-year-old mother has given birth to 38 children since age 13 (photos)
Even though the airline refunded her ticket. Mthembu said:"I feel that I was discriminated against because of my disability. They should not have accepted my booking in the first place. Not only did they inconvenience my travelling, but they were also extremely unprofessional."
Mthembu is pursuing a legal case against Mango, together with the country's Human Rights Commission.
The Nigerian Bottling Company and the National Agency for Food and Drug Administration and Control had recently alleged that Fanta orange and Sprite may be hazardous if consumed with vitamin C.
NAIJ.com conducted interviews with some Nigerians to find out if people still consumed Fanta and Sprite due to the allegations.
Source: Gossip.naija.ng