- Woman claims she spotted statue of Holy Mary crying when she visited church to pray
- The incident caused panic as believers flocked to church to see the weeping statue
- Similar incidents have reported before, but only a few have been accepted as true miracles
A multitude of curious believers recently flocked to the church of Santa Librada in the city of Villarica, Paraguay, to witness a weeping statue of the Holy Mary.
News of the crying statue spread like wildfire after a woman, identified as Zully de Meaurio, claimed she had seen the 'sacred statue' shedding tears when she visited church and approached the Holy to pray.
"I went to the church with my makeup box and when I approached the Holy I saw that it had water in one of the eyes. I called my husband and told him, look at this, she is crying, she has water! And then I grabbed my mobile phone and started to record it," she says.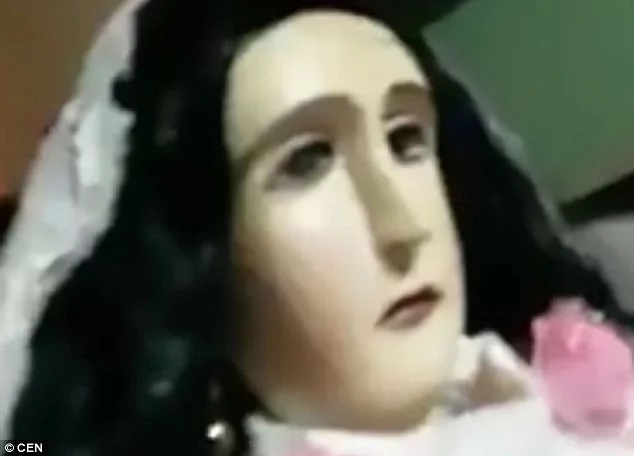 People then started trooping to the church to see for themselves what they had just heard. It is being alleged that one young woman fainted when she saw tears running down the cheeks of the Holy Mary.
In the footage captured by De Meaurio, who admits she also cried, you can see the statue has some drop of liquid in its eyes. In the background, a woman can be heard shouting that the Holywanted everyone to go down on their knees and pray.
READ ALSO: Kim Kardashian turns herself into Holy Mary
"I was called by Zully and went to the church and started crying as she was also crying. I hope this could help for peace, so that our authorities will not fight anymore," another witness said.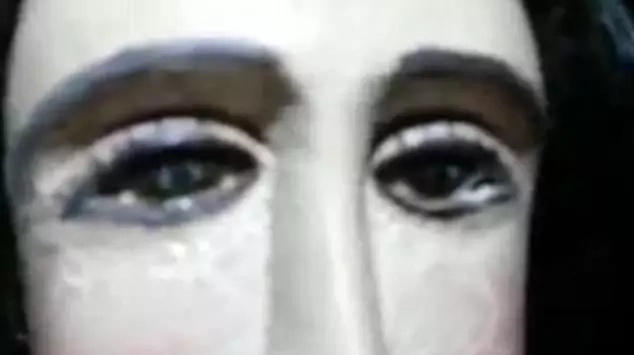 It is not the first time that such an incident has been witnessed.
Though most of these miracles have been accepted to be valid by the Catholic Church, numerous others have been found to be fake.
Watch video of the weeping statue of Holy Mary:
Source: Gossip.naija.ng