- A Zimbabwean man got a tip off on Wednesday and caught his wife in a compromising situation with another man
- Drama unfolded as the wife's partner tried to escape and assaulted her husband
- Police arrested the wife's partner for assault
Drama unfolded in the Zimbabwean town of Rugare on Wednesday, April 12 when a husband reportedly caught his wife in a compromising situation with another man in his own home.
According to local media reports, the husband, 38-year-old Anyway Manjera, received a tip off from a friend and returned home abruptly.
Manjera's wife, 34-year-old Sunungurai Chavhunga, and her illicit partner, 41-year-old Innocent Gweso, did not expect Manjera to return when he did.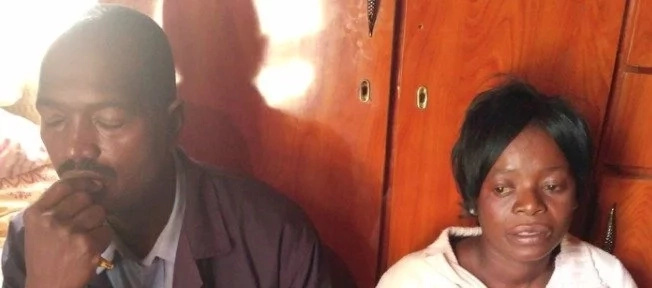 In a bid to escape, Gweso reportedly ended up assaulting Manjera. By that time however, the commotion had attracted a crowd and police were called in.
The police arrested Gweso for the assault. Local reports further indicate that Manjera demanded some form of "damage" or payment from Gweso for his indiscretion with his wife.
READ ALSO: Woman stoned for allegedly sleeping with her pastor (Photo)
According to Zimbabwe's traditional courts systems that are usually presided over by local chiefs, such payments are paid in the form of cash or livestock.
READ ALSO: Weed nuns: Check out sisterhood that makes healing ointments from cannabis plants (photos)
It is unclear what further action the police took against Gweso and what transpired between Manjera and his wife after the incident.
Watch the video below the family of petty trader killed by stray bullet cries for justice:
Source: Gossip.naija.ng