- A two-year-old Indian girl suffers from lamellar ichthyosis
- The rare skin condition causes her skin to shed everyday because of lack of moisture
- As a result, her skin is covered with painful lizard-like scales
A two-year-old girl in New Delhi, India suffers from lamellar ichthyosis, a rare skin condition that has no known cure.
Doctors say just one person in 600,000 is affected by the disease, and young Shama is one of them.
The condition has caused Shama's skin to shed everyday because it deprives the skin of moisture, causing it to harden.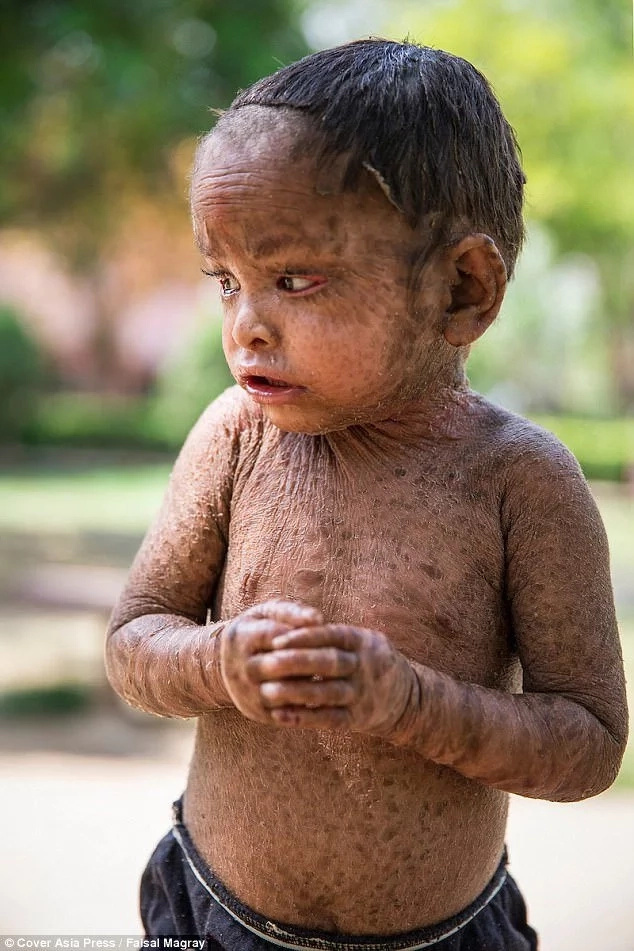 As a result, Shama's skin is covered with painful-looking lizard-like scales that regularly peel off, leaving her vulnerable to infections.
According to experts, the condition is genetic and has a 25 percent chance of occurring in a child when both parents carry the gene.
READ ALSO: Man brutalizes daughter for going to neighbor's house to watch TV (photos)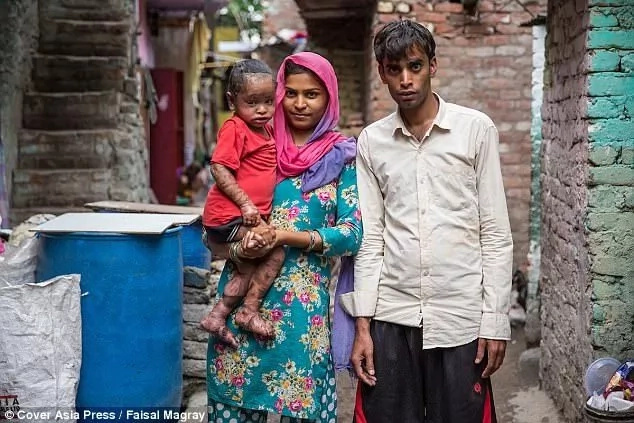 Lamellar ichthyosis also prevents the skin from sweating, thereby causing overheating. It also restricts blood flow to the fingers and toes and affects the eyes.
READ ALSO: Girl, 10, turns her dark skin complexion into positivity and confidence
Because there is no cure, the only treatment available is regular application of moisturizer on the skin.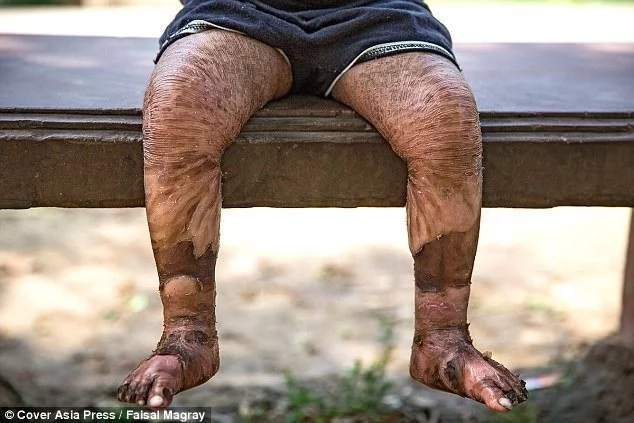 Shama's parents, 22-year-old Roshni Banu and 25-year-old Sabir Ali, say they have tried home remedies as well as prayers at temples and mosques to heal their daughter to no avail.
Roshni also laments that people blame her tobacco-chewing habit for causing her daughter's condition.
READ ALSO: Nigerian triplets share throwback photo as they celebrate birthday (photos)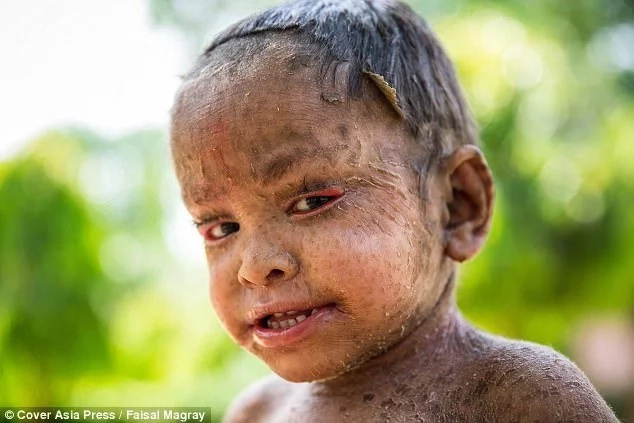 Roshni says: "I'm blamed by society for her condition. People say she is born like this because I chew tobacco. They often say my daughter was born this way because I'm cursed. It affects me a lot to face such accusations."
READ ALSO: God is 'EVIL' and needs a prophet to instruct Him – Zimbabwe pastor claims (photo, video)
She adds that she was devastated to see Shama with the condition when she was born, saying she had "strange skin" and her eyes, nose and lips were not "visible."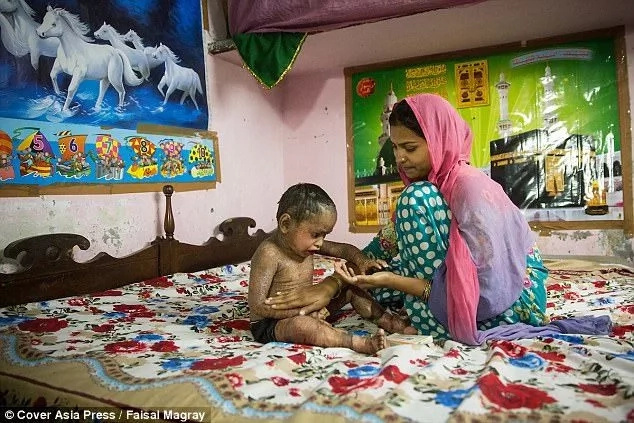 However, Roshni hopes her daughter will have a normal life, adding: "I want her to study like other girls. I want her to have a good job one day but who will employ her looking like this?"
Watch a feature on Shama's condition in the video below.
Watch the video how Allah's name appears on Moringa tree:
Source: Gossip.naija.ng