- A US woman gave birth twice in two weeks to twins
- She first gave birth to her daughter before delivering her son two weeks later
- However, they were born premature and are still under observation in hospital
A US woman in Spring, Texas, incredibly gave birth twice in two weeks to premature twins.
Latroya Wooldridge is calling her remarkable experience, in which she first gave birth to her daughter before delivering her son two weeks later, "a miracle."
She went through the rare experience in January this year when she first experienced labour pains.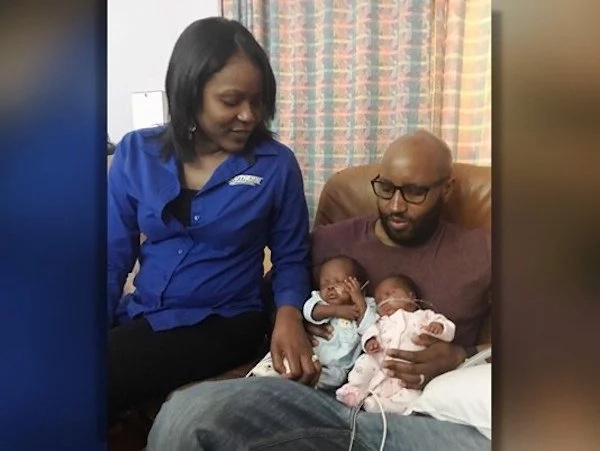 At the onset of labour, Latroya drove herself to hospital because her husband, Arthur Wooldridge, was out of town for work.
Doctors then helped her to give birth to her daughter Amara, who however weighed less than a kilogram and was born at just 24 weeks.
READ ALSO: Woman who lost the only son received the miracle of giving birth to triplets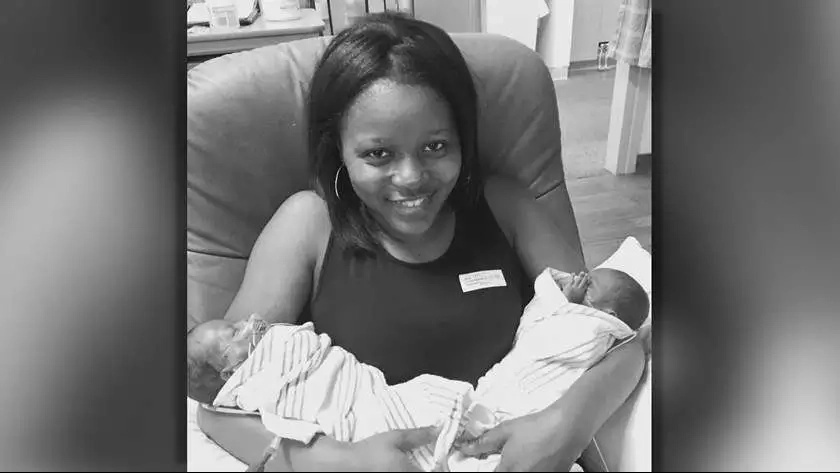 Latroya said: "When I saw her feet kicking, that was just the best moment, but at the same time I was afraid about what would happen next because she was so tiny."
READ ALSO: Young university lecturer spotted backing his baby on campus (photos)
She then delivered her son Arthur two weeks later and he also weighed under a kilogram.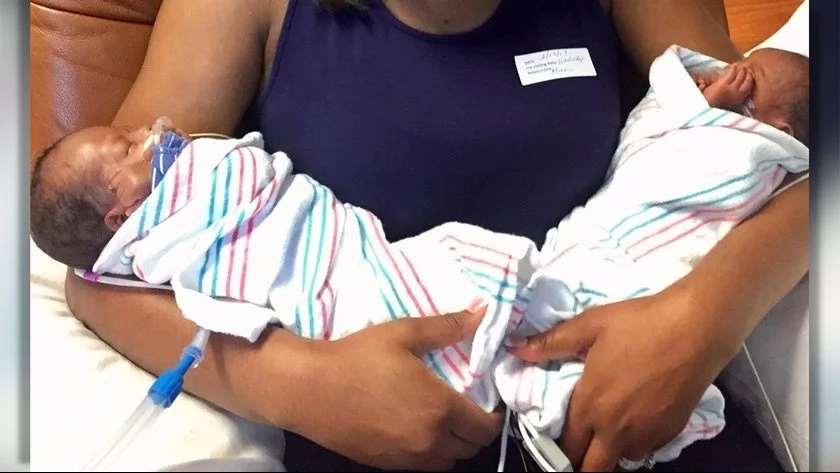 However, because they were born so prematurely, the twins are still under observation and care in hospital several months after they were born.
Their doctor, Dr David Weisoly, said the twins are progressing well and have pulled through the most difficult part.
READ ALSO: Serena Williams hints that she is pregnant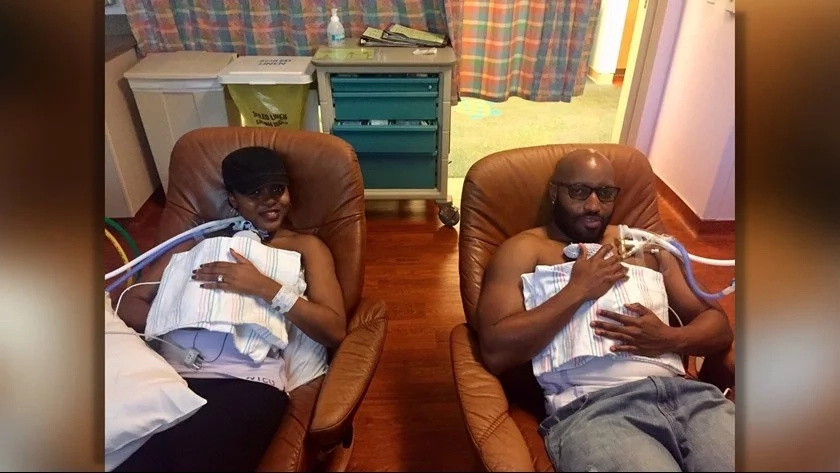 The twins' father, Arthur Sr, said they are developing their personalities, adding: "He's (Arthur Jr.) a bit more aggressive. If I'm taking too long he will let me know."
Watch them share their experience in the video below.
Watch the video below with Igbo-Ora, the home of twins:
Source: Gossip.naija.ng