- A US woman has taken to Facebook to appreciate the role her son's stepmother is playing in his life
- She praised her ex-boyfriend's girlfriend for making her son happy
- Her post has gone viral
A US woman has taken to Facebook to appreciate the role her son's stepmother is playing in his life.
Vott Lowe shared pictures of her son Quay and his father together with a woman she said is her son's stepmother and her ex-boyfriend's girlfriend on April 11.
Lowe happily noted how happy her son looks with her stepmother and praised her for taking care of him as she would her own son.
Lowe said: "*I stole these pics* but Yall meet my babyfather & his girlfriend!!! Swear these pictures makes me cry... Tears of joy... She came in his life when he was 3 .. He's seven now and STILL crazy about his "Ma Ashley" She makes him soooo happy..."
She encouraged mothers who have separated from their children's fathers to be more open minded about the women in their lives.
READ ALSO: TBoss speaks on the Kemen issue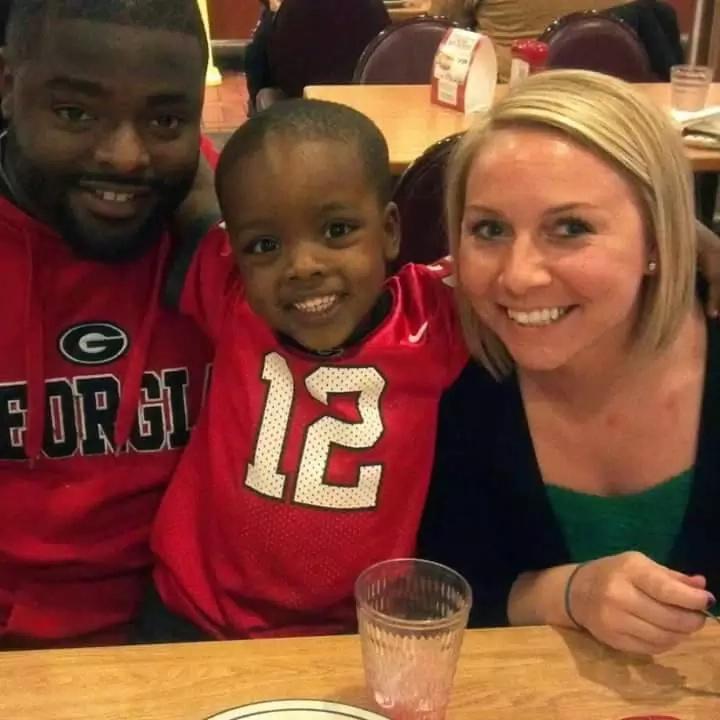 She praised her ex-boyfriend's girlfriend for introducing her son to sport, helping him with his homework and spoiling him
READ ALSO: Kokun saves beautiful little girl, promises to help her with surgery (photo)
She concluded by pledging never to compromise the new bond her son has developed with his stepmother.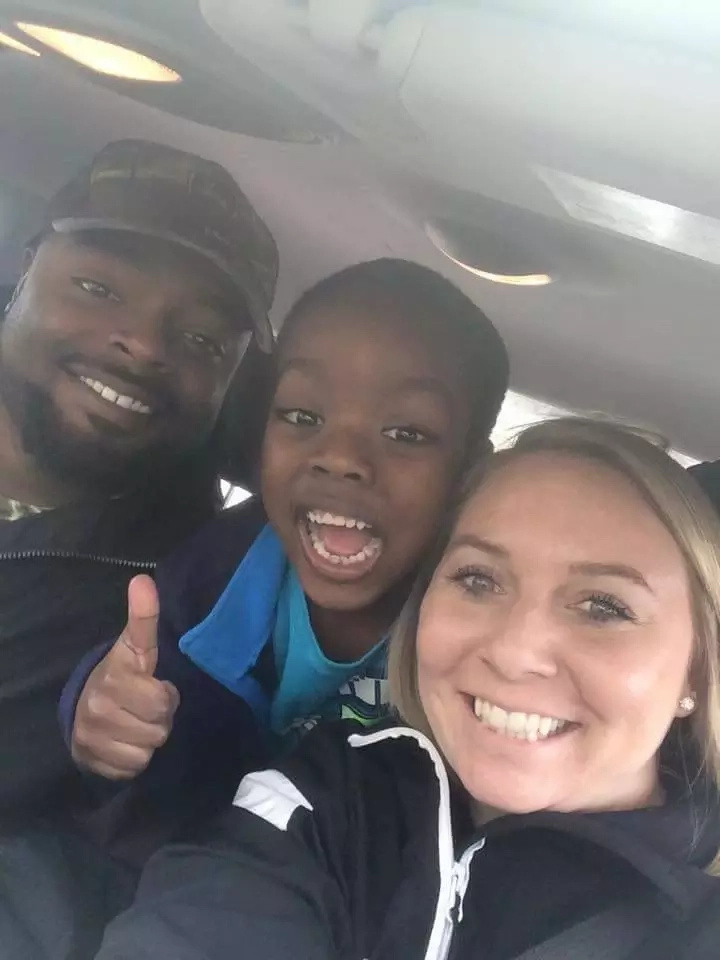 READ ALSO: Joseph Yobo and wife, Adaeze welcome baby girl
Lowe's post has gone viral on Facebook and has garnered more than 32,00 likes and 14,000 shares so far.
Many commenters lauded Lowe for sharing her experience and wished her well.
Watch the video with mother of Chibok girl laments:
Source: Gossip.naija.ng