- A military dad and his daughter were photographed on a surprise tea party
- They don't get to see each other often because he has a hectic work schedule
- The photos have since gone viral
A military dad and his four-year-old daughter were photographed on a surprise and heartwarming tea party in California, US recently.
Keven Porter, 28, is a US Marine Corps drill instructor but because of his heavy work schedule, he doesn't spend enough time with his daughter Ashley.
Keven's wife, 26-year-old Lizette, therefore organized the surprise tea party with Ashley once they knew he was eagerly coming to spend time with them.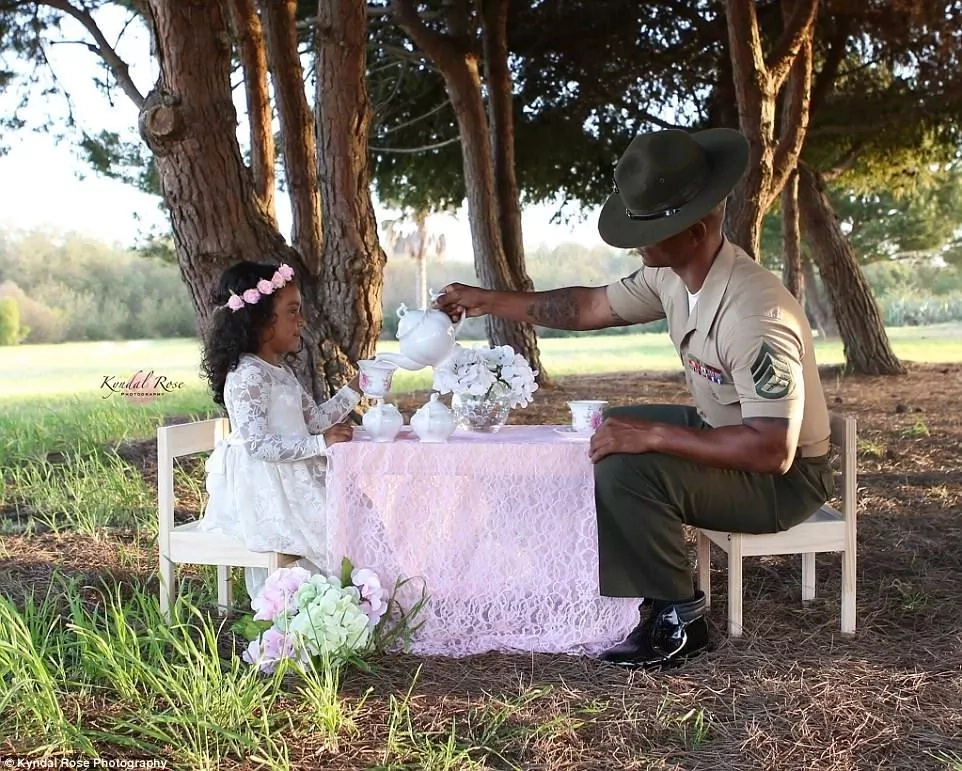 To make it extra special, they invited a photographer and turned it into an adorable father-daughter photoshoot.
Lizette explained: "I figured that would make it a little more special to the both of them. She doesn't get to see him much due to work, deployment, and most recently his job as a drill instructor. Any time they can get together she is sure to take advantage of it."
READ ALSO: Malia Obama's stalker who begged her to marry him detained by Secret Service (photos)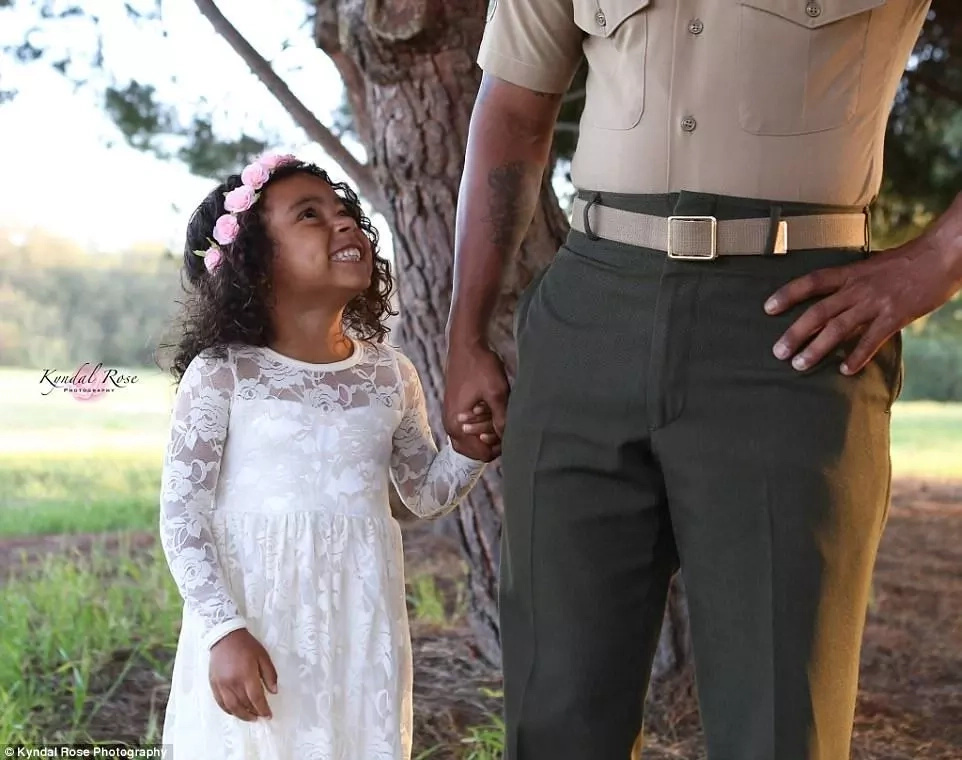 While Keven was initially embarrassed after being aware of the photographer, he eventually played the part, much to Ashley's delight.
READ ALSO: Woman who lost the only son received the miracle of giving birth to triplets
They plan to frame pictures from the photoshoot and put them up in their new house once they move in.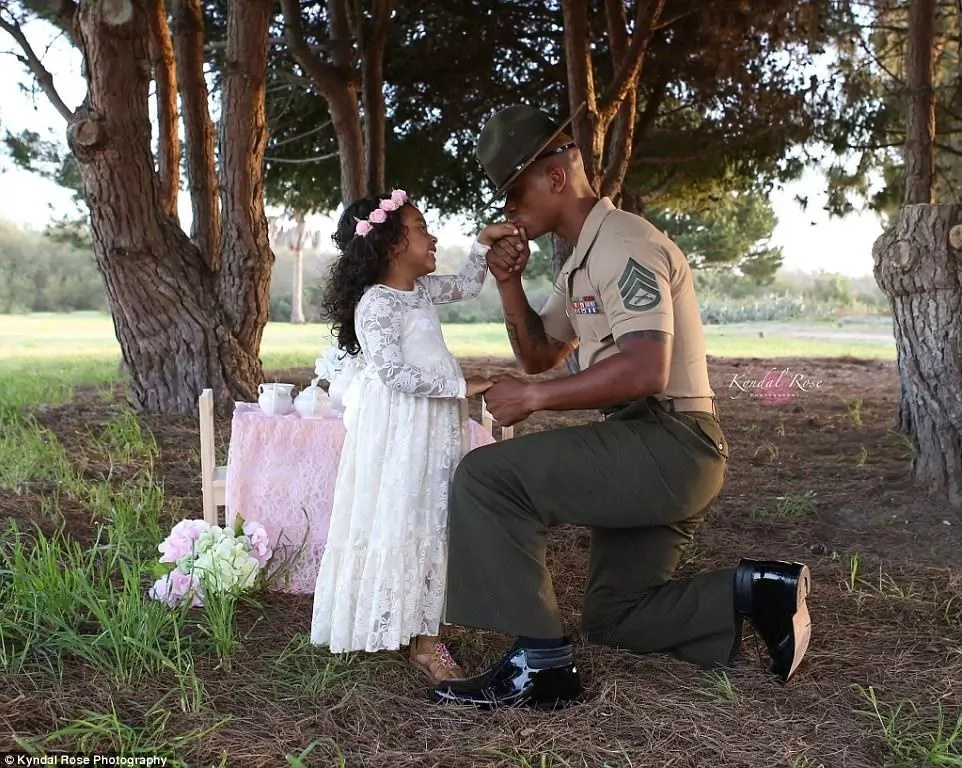 The photographer, Kyndal Rose, praised Keven: "He knew he was taking pictures but not with the tea party set up. He was an awesome sport about it and she loved every minute of it!"
The adorable pictures have since lit up social media and gone viral.
READ ALSO: 4 lovely photos of petite singer Chidinma Ekile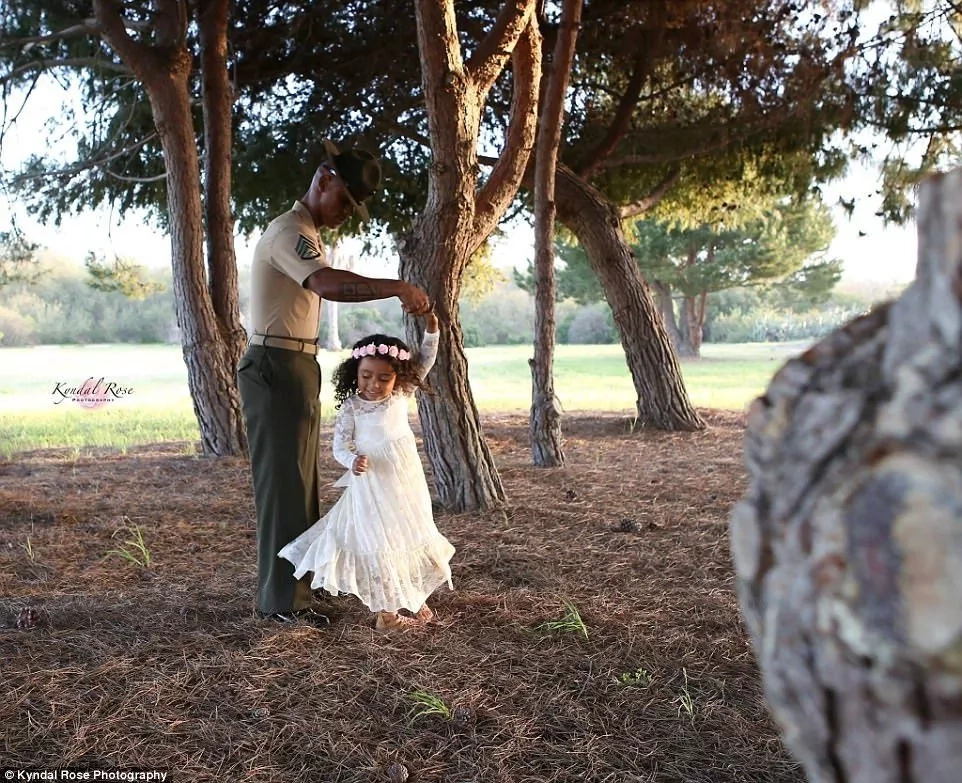 Watch the video below:
Source: Gossip.naija.ng