Editor's Note: Popular broadcast journalist KIPKECH KENDA in this piece, reports one of the most incredible nature stories in the history, with a blend of superstition.
The piece explains in clear terms, how a snake crawled out of a pregnant cow, an incident which threw the observers in the market off balance.
Residents of Kapkong'a in Keiyo south sub-county, Elgeyo Marakwet county were left in shock after a live snake was discovered inside a pregnant cow.
In what many are associating with witchcraft, the snake was found residing in the linings of a fully grown cow upon skinning it after it died mysteriously.
It all started after Kapkwoni location chief, Jonah Tenai, the owner of the cow in question, noted that his animal appeared paralysed months into its 'pregnancy'.
READ ALSO: Governor Fayose climbs ladder at a construction site (photos)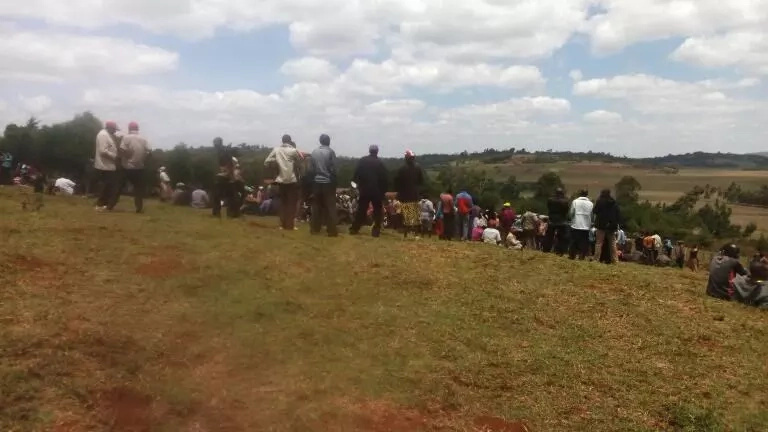 After consulting a local veterinary, the diagnosis was that the paralysis was caused by the fact it was in-calf.
READ ALSO: Lady's wig pulled off as bus conductor, passenger fight at bus-stop (photo)
The vet officer tried twice to induce labour, to no avail. The cow eventually appeared to have healed, only for it to die a few days later.
Upon slaughter, a live snake was found in the cow's stomach.Or is something that looked like a snake? Well, welcome to the world of weird things.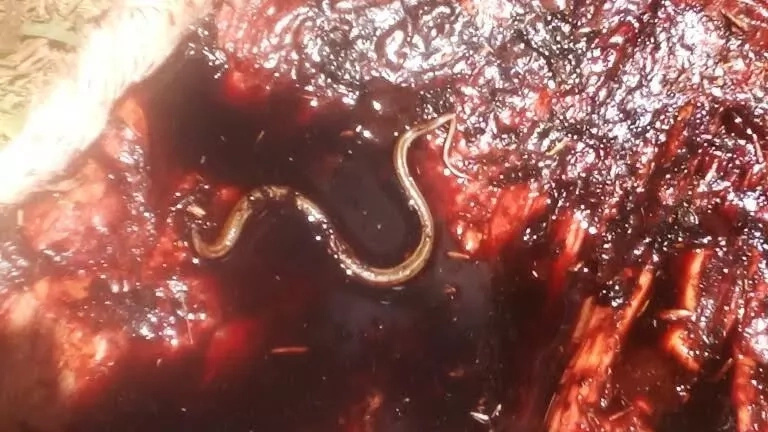 READ ALSO: Radio Jambo's Gidi reveals MIND-BLOWING details about his family
A spot check in the area by this writer, showed that cattle rearing is a rare practice despite the areas favorable weather conditions which can support dairy farming.
Residents attributed the conditions to witchcraft. One of the villagers said that its hard to rear cattle in the region due to witchcraft.
That his entire herd of cattle was once wiped out and since then, he has never been able to rare cattle.
Meanwhile the residents of Kocholwo within the same sub-county recently threatened to lynch an old man in the area who was alleged to be witch.
They claimed that the old man had paralyzed the area youth to an extent they cannot participate in any viable economic activity.
Watch the NAIJ.com video below to know the plight of this middle-aged man below:
Source: Gossip.naija.ng