- An Indian woman faces charges for allegedly hiring assassins to kill her "cheating" husband
- Reports indicate she is the one who reported her husband's killing to the police despite allegedly ordering it
- Police arrested the assassins who confessed to the woman's involvement
Police in the Indian town of Jogupalya in Halasuru have arrested a 48-year-old woman who reportedly hired assassins to kill her "cheating" husband.
According to local media reports, Doreen Kumar was reportedly tired of the "serial philandering" ways of her husband, 54-year-old G Kumar, which had reportedly gone on for several years.
Police also arrested Doreen's four suspected accomplices in the murder.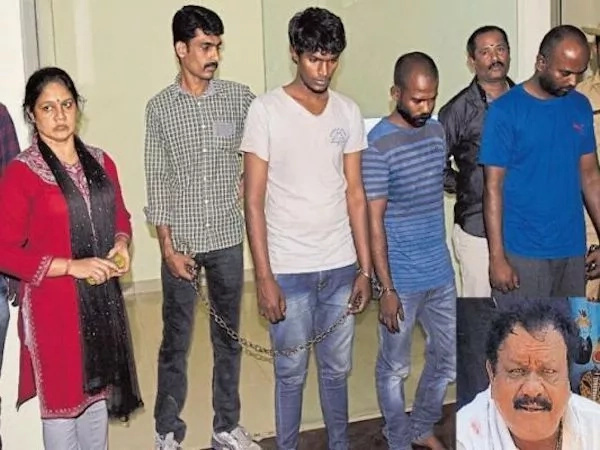 Doreen's husband's body was reportedly found near a railway track in east Bengaluru on April 6, 2017.
Police indicated that Doreen had arranged with one of her husband's clients, a man named Sridhar, to arrange the killing. Sridhar reportedly brought along four assassins as well as a woman named Clara to lure G Kumar.
READ ALSO: Mining in Nigeria: Overview of minerals
Police also indicated that it was Doreen who reported the murder while pretending to know nothing about it. However, police became suspicious and checked her phone records, which first led to Clara and then to the four assassins.
Upon intense police interrogations, the suspects reportedly confessed to their respective involvement in the murder and also implicated Doreen.
READ ALSO: Police arrest man who has been stealing underwear for 10 years (photos)
Police said the confessions also revealed that Doreen knew her husband, who was a moneylender, exploited his female clients who could not pay their loans. Police said further investigations are ongoing, they are treating this as the motive for the murder.
Watch the video below:
Source: Gossip.naija.ng