- A Brazilian massage therapist uses pythons and boa constrictors to massage her clients
- She says the snakes can help cure depression
- She adds that she has achieved 100 percent success in all her therapies
A Brazilian massage therapist uses pythons and boa constrictors to offer holistic massage therapy to her clients.
43-year-old Sarah Zaad uses up to six pythons and boa constrictors for her services at her massage parlor in Rio de Janeiro.
Sarah says the slithery creatures, which are often feared, can help people overcome their depression and fear, especially those who have been victims of abuse.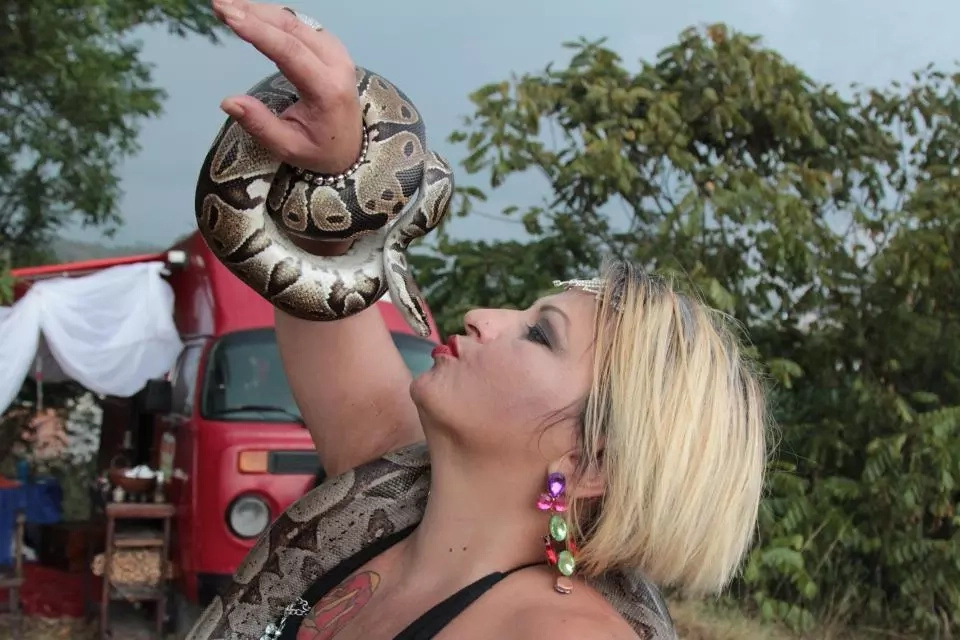 Speaking during an interview, Sarah said: "I am known as the snake queen. I do this massage with snakes because it is a beneficial treatment to many people. People who have issues with touching and also other types of disorders, such as depression."
She added that she has achieved 100 percent success in all her therapies so far after learning the unusual therapy in Argentina when she was 20 years old.
READ ALSO: Senator Dino Melaye thanks God for saving him from assassins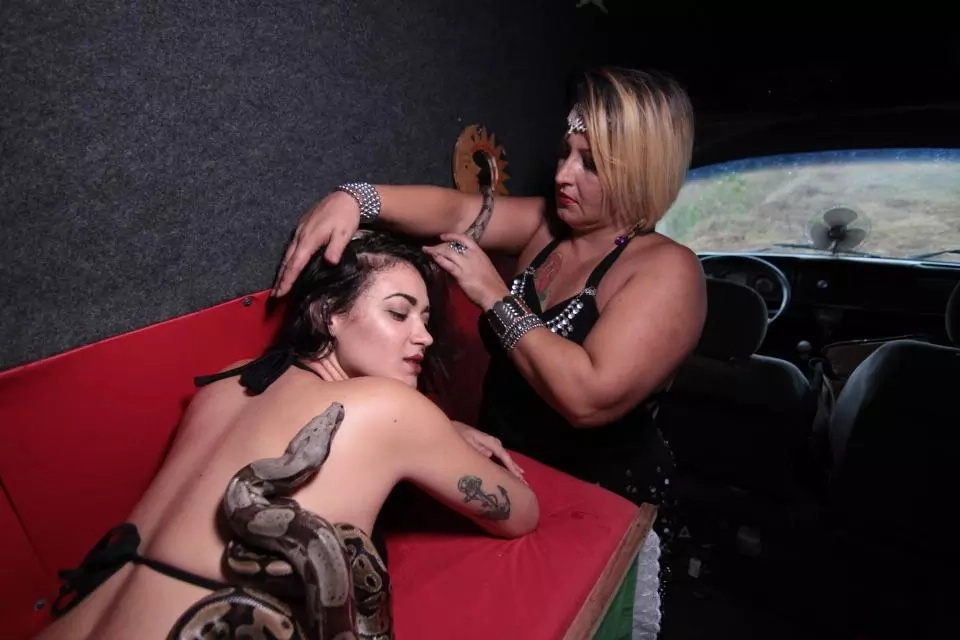 She explained that the snake massage works because snakes have strong muscles that contract and expand while being able to reach parts of the body normal massage can't.
READ ALSO: Family claims to have filmed witch flying from ground in ball of flames
As a result, she said one snake massage session is worth several hand massage sessions, adding that the snakes are rhythmic in their movements.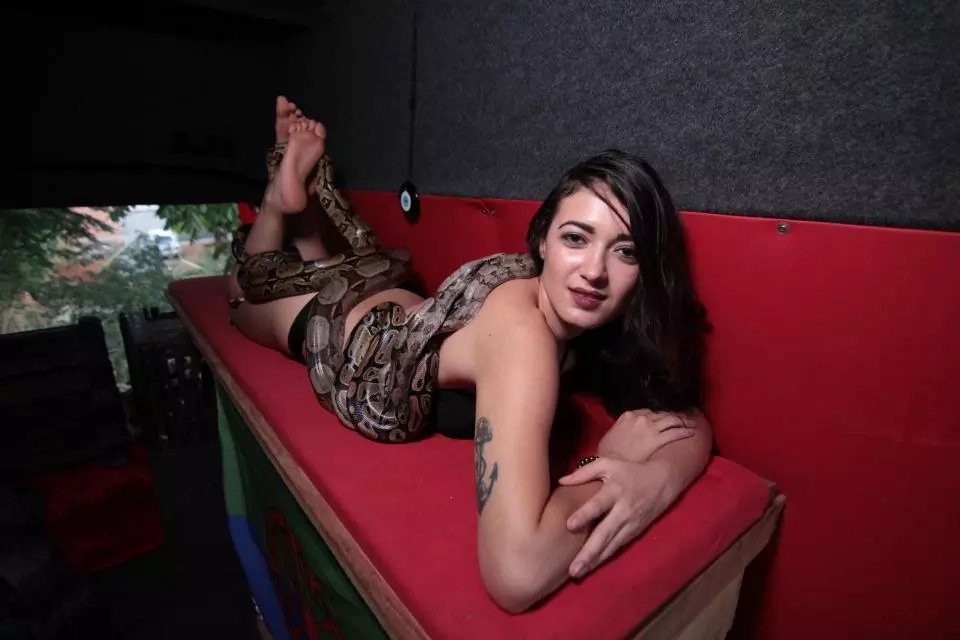 One of Sarah's clients, Thayna Romao Da Silva, said the snake massage therapy sessions helped her overcome her own emotional difficulties.
She said: "I have been doing holistic massage with Sarah for over five years. The massage actually started as therapy for me, but now I do it as a relaxing thing. I was abused when I was younger... and the holistic therapy and all the snakes made me feel so much better."
READ ALSO: Islamic Sheikh gives strict warning about teenage girls being friends with non-Muslims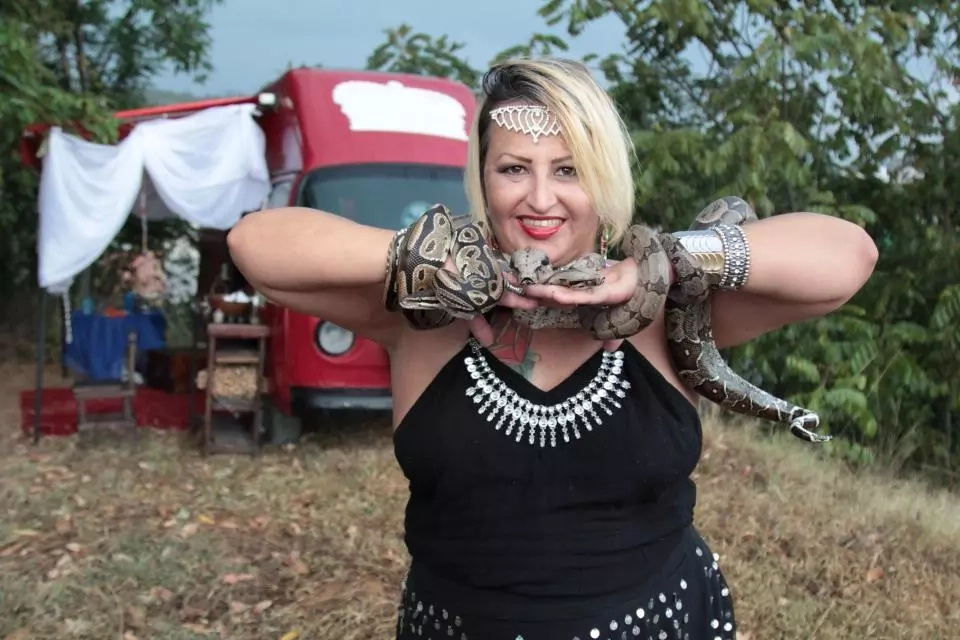 Watch Sarah taking her client through a snake massage in the video below.
Source: Gossip.naija.ng