- A group of doctors in China are performing a groundbreaking intervention on a woman
- They will reconstruct her face from tissue grown within her own body
- She lost her cheeks, lips and nose when she was two years old
A group of doctors in China performed an innovative surgery on a patient who had been disfigured.
The woman orthopedic surgeon Li Qingfeng operated had lost her nose, cheeks and mouth when she was only two years old, due to sepsis provoked by a high fever. She has not been able to speak or eat adequately since then.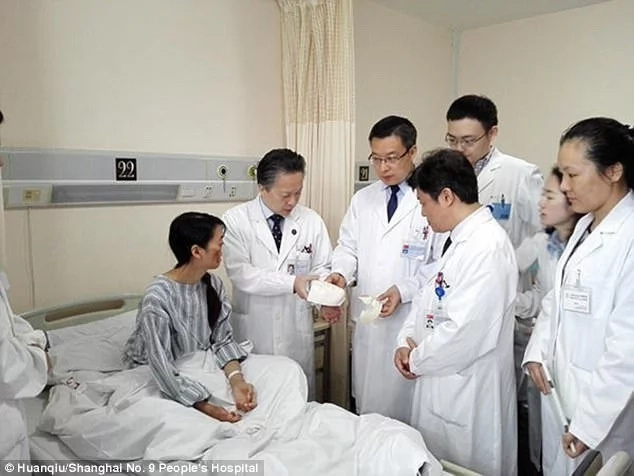 The 27-year-old patient had suffered a lifetime of sorrow due to her disfigured face. But Li and his team offered a groundbreaking alternative to her dire situation: to grow these parts of her face on her own chest, and then extract them for a transplant, without the fear of rejection.
The tissue to be used was extracted from her thigh.
READ ALSO: 19-year-old girl dies during surgery, says touching last words to mother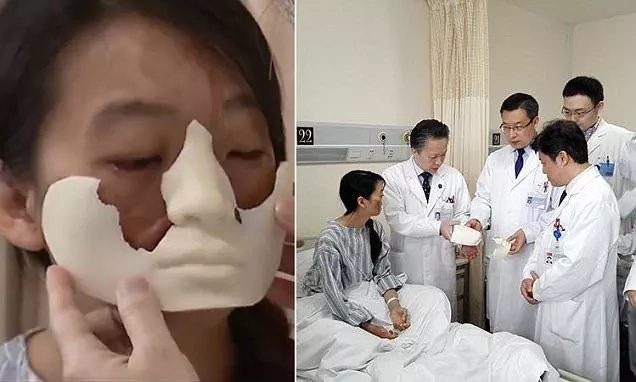 The intervention is to be carried out in four stages. The first surgery was performed on Monday at a Shanghai hospital, where the tissue was taken off and then pasted on the woman's chest, in a 21-hour operation. With the guide of a 3D scan, the implanted parts will grow and curve to the needed shape in around one-year time.
This delicate and complicated procedure cost about N22,824. The woman, who comes from a remote village, shared her situation in an online post about a year ago, and people were so sympathetic with her, that a group of doctors came together to offer their help.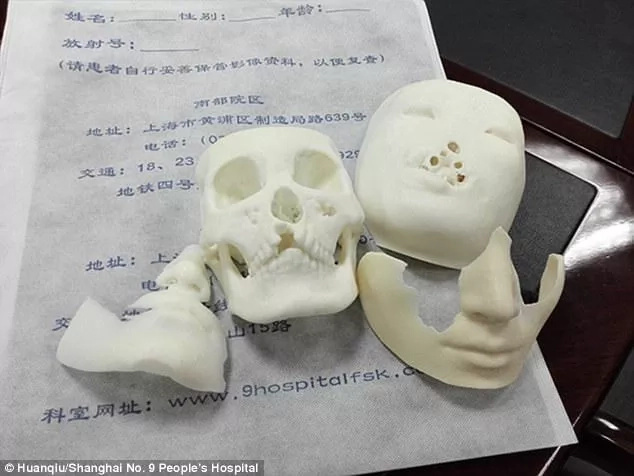 READ ALSO: Man steals N236k raised by cops to save life of their colleague
The team of doctors includes oral surgery and oral-cranio-maxillofacial specialists.
"The re-construction of the internal structure of her nose and mouth is harder than that of normal burnt and injured patients," Dr Li explained, adding that with the help of the 3D printing technology, the patient's potential facial features were able to be modeled.
These innovative procedures have already been successfully made in China:
Source: Gossip.naija.ng