- A small girl developed alopecia last year
- This means she lost all her hair
- But that did not stop her from being creative and cheerful when it comes to looking pretty!
A 7-year-old who was recently diagnosed with alopecia, which made her lose all her hair, is looking to manage her condition with as much cheerfulness as possible.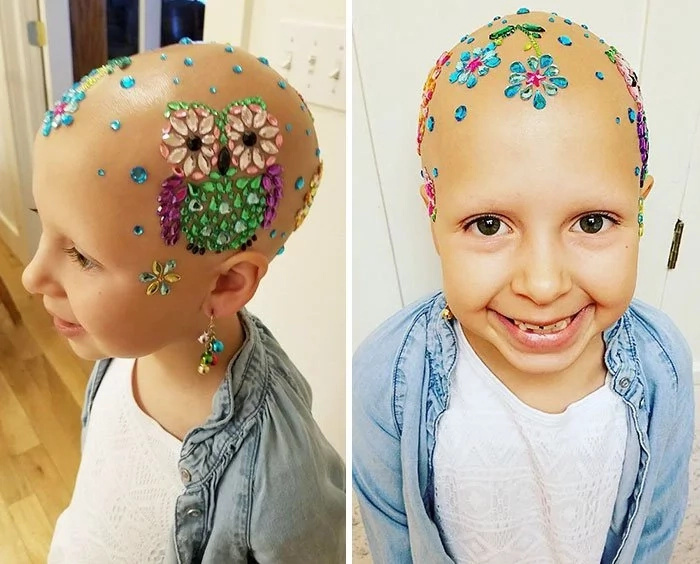 This condition has no cure, and it hits females particularly hard, due to society's conceived beauty standards, in which girls wear their hair long, or short but with volume.
READ ALSO: Janet Jackson's estranged husband Wissam Al Mana takes son out to the garden (photos)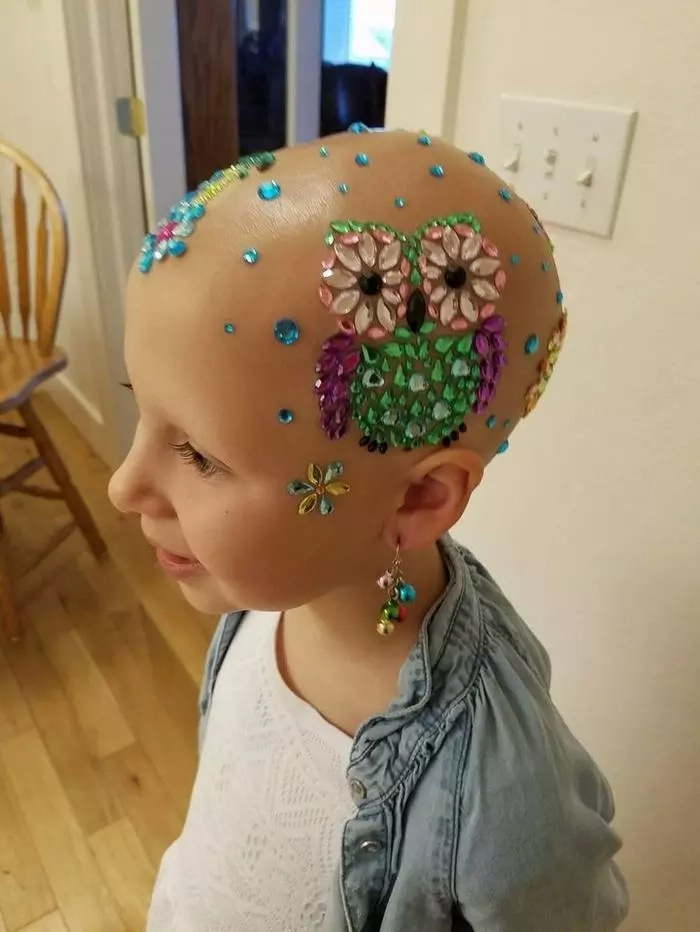 Her mother, Daniella, explains all she can take is "pill steroids, but once she stops taking them the hair falls out again." Taking into consideration that steroids are not a great idea for a young girl like Gianessa, her family decided against this treatment.
READ ALSO: Wizkid's manager Sunday Are's daughter weds in purple dress (photos)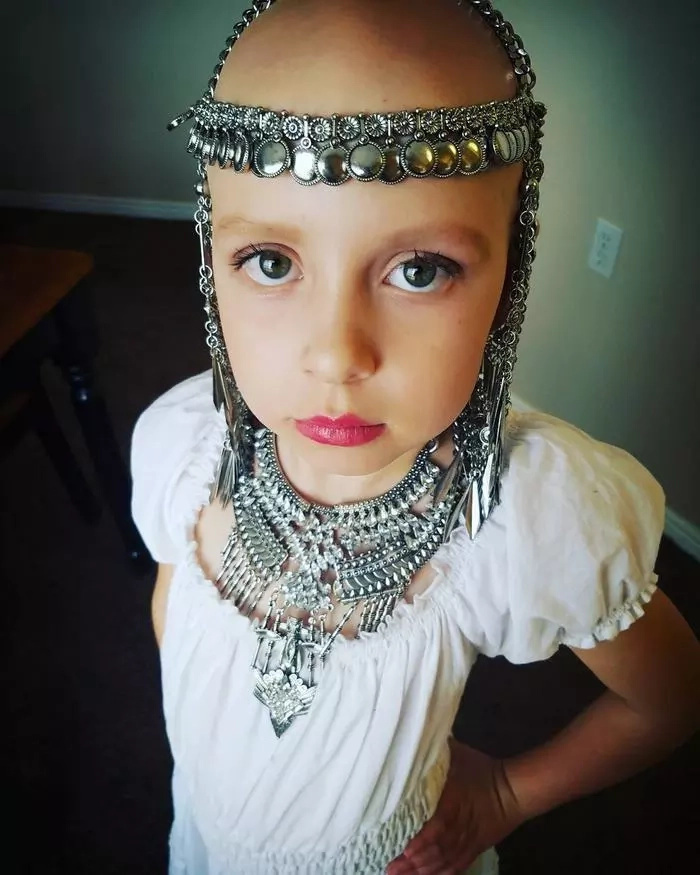 Gianessa's school recently organized a "crazy hair day", which sent her into quite a dilemma, for obvious reasons. But her mom came up with a great idea!
Daniella decorated all of Gianessa's head with shiny, pretty jewel-style mini stickers, and the result was quite dazzling.
READ ALSO: See how supermodel Naomi Campbell spends Easter holidays in Kenya
"I must say she looks absolutely stunning!" Daniella proudly commented on her Instagram account. So Gianessa went to "crazy hair day" with the most original and pretty hairdo, no doubt about that!
Gianessa even won the school's competition of that day!:
Source: Gossip.naija.ng