- A German woman has spent a fortune boosting her assets to size 32S and tanning her skin in a bid to become an "exotic Barbie"
- Pictures of her stunning transformation have gone viral on the internet
- She denies that she wants to look African
A 28-year-old German model has spent a fortune on surgery to boost her assets to a massive size 32S and to tan her skin to "dark crispy brown" in a bid to become an "exotic Barbie."
Pictures of Martina Big's incredible transformation have gone viral on the internet, with many expressing deep surprise at how different she looks.
Martina says she was previously a size 6 but is now size 32S. Her skin was previously white but looks African due to tanning injections.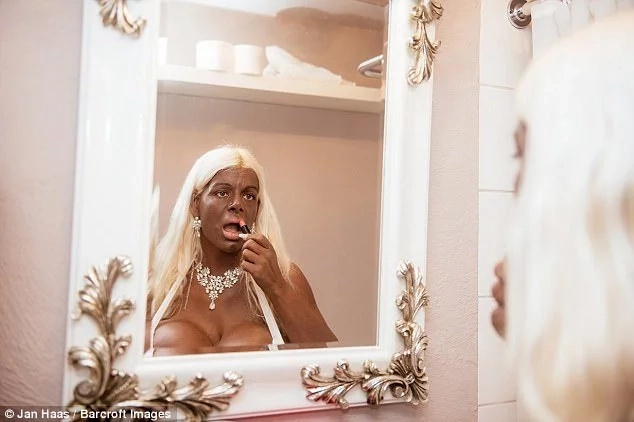 Martina Big says she has spent $62,000 (N18.9 million) so far on her surgeries and plans to spend even more to enhance her features, adding that she wants to have the biggest assets in Europe.
Speaking of her transformation, she says: "I was not expecting to go so dark but it worked so well. I love it and I really want to push it to the extreme. Now I just want to get darker and darker and see what the limits are."
READ ALSO: Nigerian lady says dark skinned people are not destined to succeed (photos)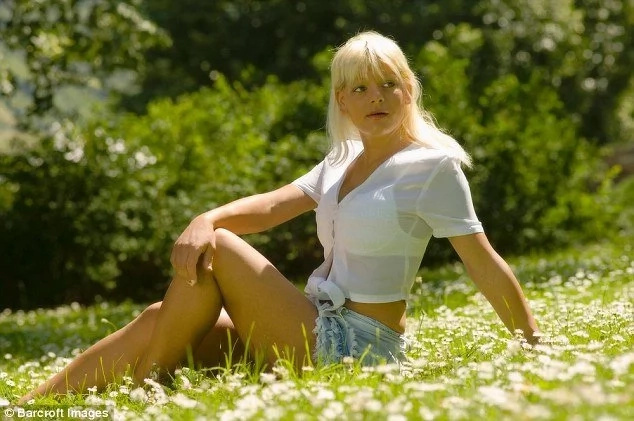 Martina says she first began dabbling in surgeries in 2012 when her boyfriend Michael, who also has tanning injections himself, suggested that she takes up modeling. Just nine weeks ago, she had three injections to boost her melanin to make her skin look even darker.
READ ALSO: Nigerian lady recounts how she survived a terrible accident with her mom (photos)
She adds that she enjoys the shocked looks of people when they meet her but insists that she is not trying to become a black girl. What she wants to be is a "unique and exotic Barbie."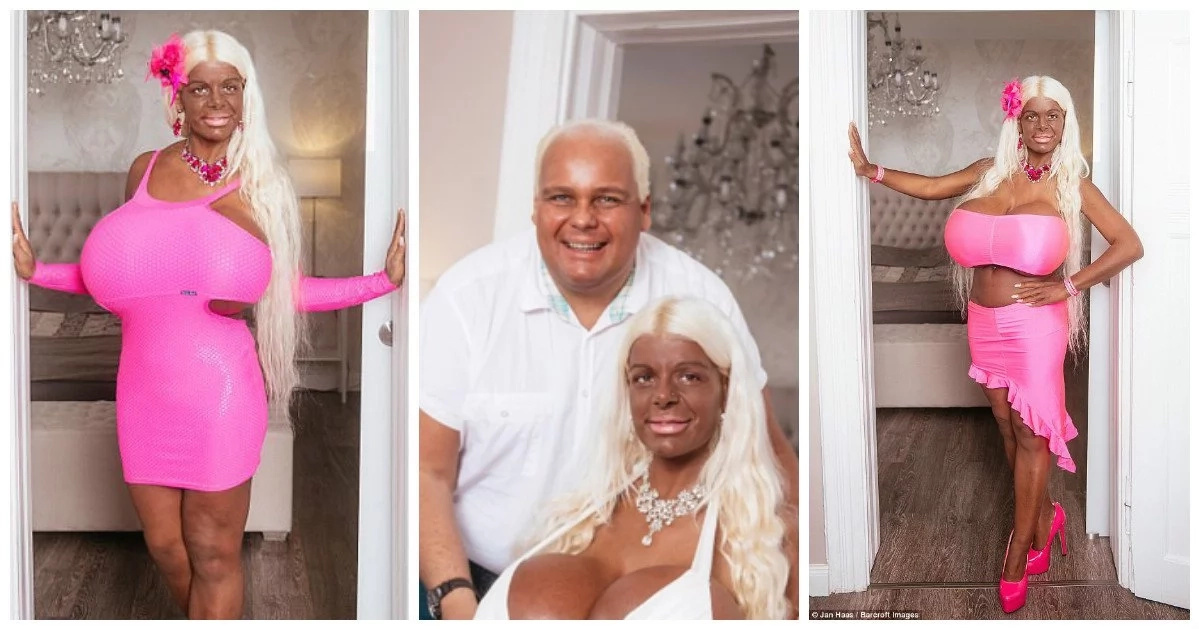 READ ALSO: 24-year-old girl living with HIV/AIDS writes a note to self
She adds: "Yes, I have the skin of an African girl. But I am not pretending to be a black girl. I'm going to create a unique and exotic Barbie with dark tan, bright blonde hair and exaggerated curves. I like this look."
Her boyfriend Michael is supportive and said: "I didn't want to go quite as dark as Martina but I support her and like her new look very much. It is a great feeling for me to have Martina by my side."
Watch the video about the female mechanic of Abuja:
Source: Gossip.naija.ng