- An incredible video has surfaced online showing a man bravely tackling a knife-wielding thug
- The man manages to wrestle the knife from the thug, who then flees on foot
- Social media commentators have hailed the man's bravery
NAIJ.com came across an incredible video which surfaced online, showing a man in a London bus bravely tackling and overpowering a knife-wielding thug on Tuesday, April 11.
In the video, the unidentified man is seen heroically wrestling with the man with the knife, who had forcefully entered the bus, presumably to conduct a robbery.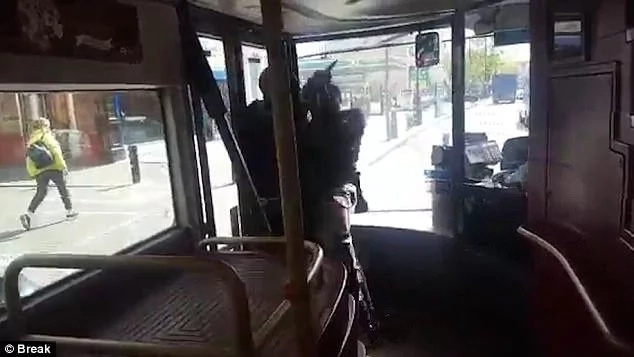 Horrified passengers looked on as the man pinned the would-be robber against the bus, closed doors and wrestled the knife from his hands.
READ ALSO: Diezani Alison-Madueke allegedly seen walking through the streets of London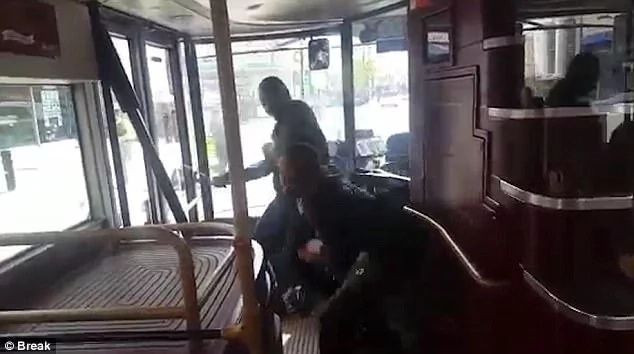 The man is seen overpowering the thug, who then makes a dash for the exit and escapes from the scene on foot. As the thug ran away, the heroic man shouted after him: "I'm an African, you never take my life!"
READ ALSO: Couple breaks the internet with keke napep convoy on wedding day (photos)
Police confirmed the incident, saying the man suffered a few minor cuts on his hands. He was taken to the hospital for treatment and later discharged. Police also appealed for information from the public that may lead to the arrest of the thug.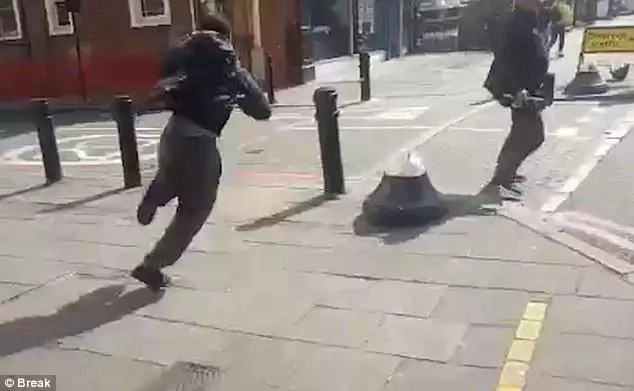 Social media commentators hailed the man's bravery. One said: "That is some real guts there. Going up against a knife barehanded almost assures getting stabbed."
Another one agreed: "Brave guy, very happy he got away with [just] a few cuts." A third commentator also said: "What a boss taking that knife away! Look at the coward run after being disarmed too!"
READ ALSO: Brave hunter becomes a hero after he gunned down HUGE buffalo in Edo state (photos)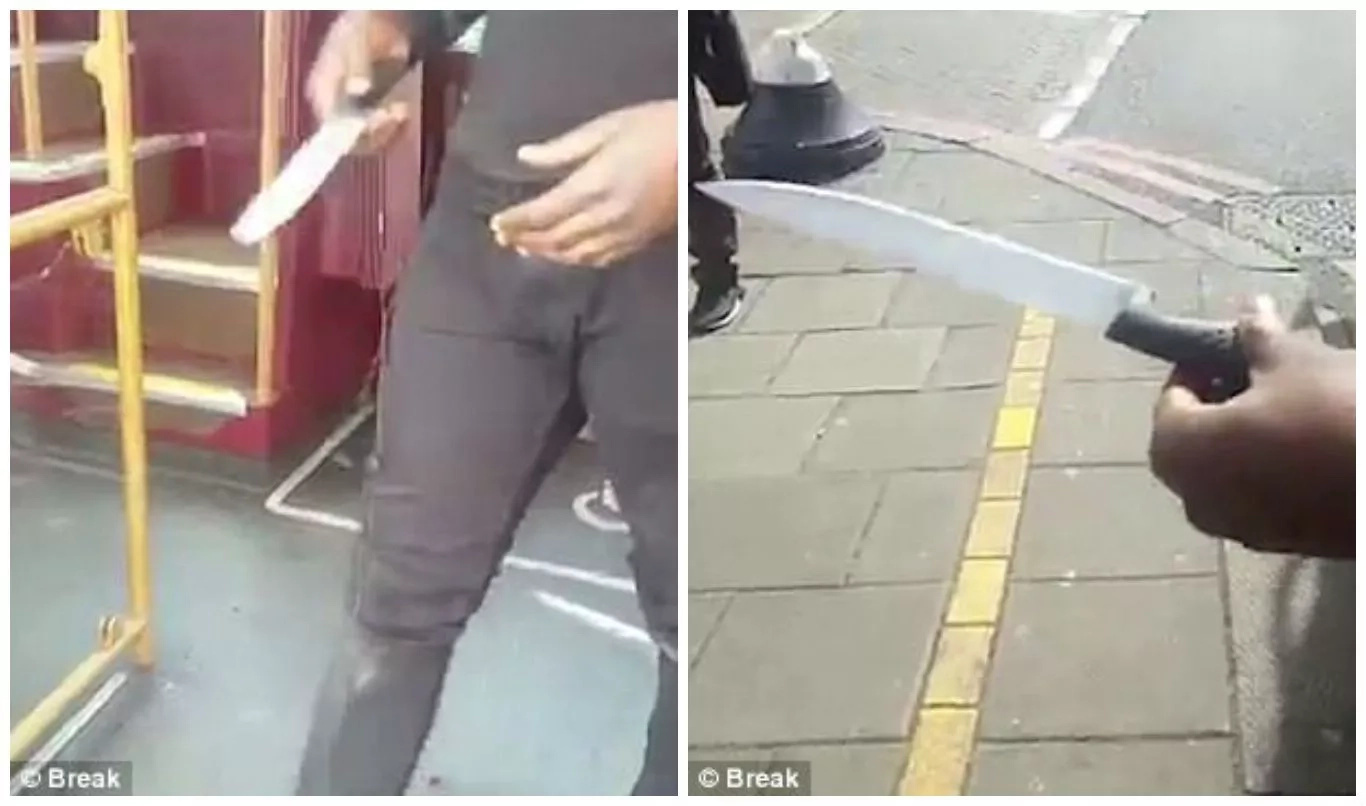 Watch the terrifying video below.
Meanwhile, see this video of flexible and strong Nigerian acrobats as they show off their skills on the streets of Abuja:
Source: Gossip.naija.ng