- A medical student performed a complicated delivery aboard a train
- He asked a Whatsapp group of senior doctors that he had on his phone for advice
- This way, he managed to deliver the baby boy without any complications
A young medical student in India helped a woman called Chitralekha deliver her baby aboard a train, while he received instructions from a group of his teacher over Whatsapp.
Vipin Khadse, who is pursuing his last Bachelor in Medicine year at the Nagpur-based Government Medical College & Hospital, had boarded a train heading to Raipur.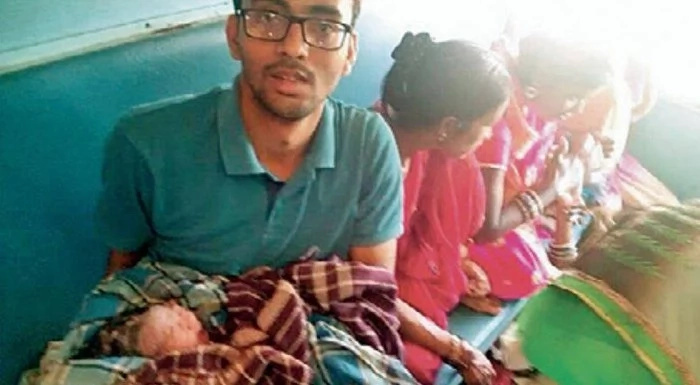 READ ALSO: Newborn baby who was declared DEAD by nurses springs back to life moments before her burial
During the trip, the train suddenly stopped, when the woman's husband pulled on the emergency chain because his wife's labour had started. "The ticket collector and guard were looking for a doctor on the train. Initially, I kept quiet presuming there could be some experienced doctor. But, when they came for a second round of inquiry, I offered to help," Khadse said.
When Khadse got to Chitralekha he encountered a very complicated situation. She was bleeding extensively, because the baby's shoulder had come out first from her v*gina, instead of his head.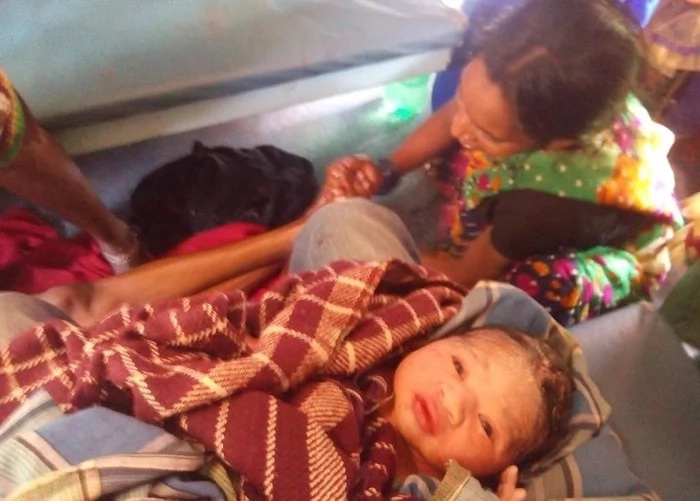 READ ALSO: If you live in these states you are at the risk of meningitis (SEE FULL LIST)
A group of passengers helped convert one of the train's compartment into a makeshift delivery room, and Khadse immediately decided to get in contact with a senior doctor, in order to ask for instruction on how to proceed with such an unusual birth. He uploaded a photo in a WhatsApp group of doctors, and senior resident Shikha Malik started guiding him.
READ ALSO: 7 ways to prevent Meningitis
Khadse said he used chilled water bottles to stop the bleeding, and that a midwife who was on the train helped him.
Chitralekha gave birth to a baby boy, and when they arrived at Nagpur station, a medical team was waiting to help out with the situation. But everything was already fine, and the new mother, her husband and baby continued their journey without needing to go to a hospital.
Watch the video:
Source: Gossip.naija.ng