- White House aide Omarosa Manigault got married at Trump's Washington DC hotel
- She had to change the venue due to death threats
- The lucky groom is pastor John Allen Newman
One of Trump's senior staff members just got married, in a moving wedding which took place at Trump's Washington DC hotel on Saturday.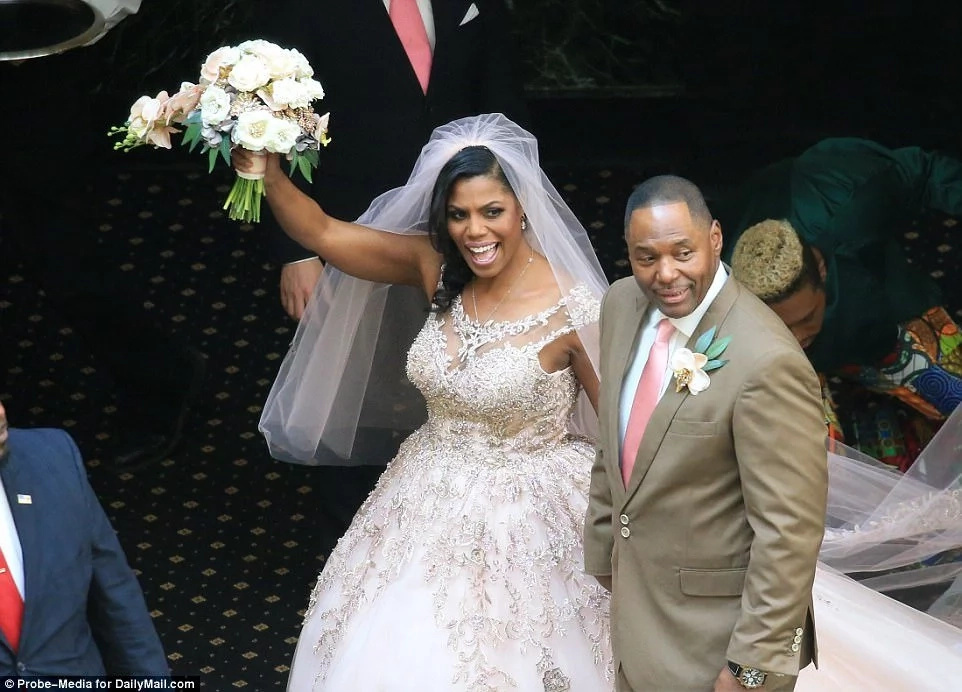 43-year-old Omarosa Manigault tied the knot with pastor John Allen Newman, who is 61, in the U.S. capital at the last minute.
The ceremony was going to originally be performed at the groom's Florida church, yet due to death threats against the Trump aide, had to be relocated. Safety concerns made president Trump offer Omarosa his Washington hotel Presidential Ballroom for the private service.
READ ALSO: Malia Obama looks exhausted as paparazzi pounce on her in the middle of the street (photos, video)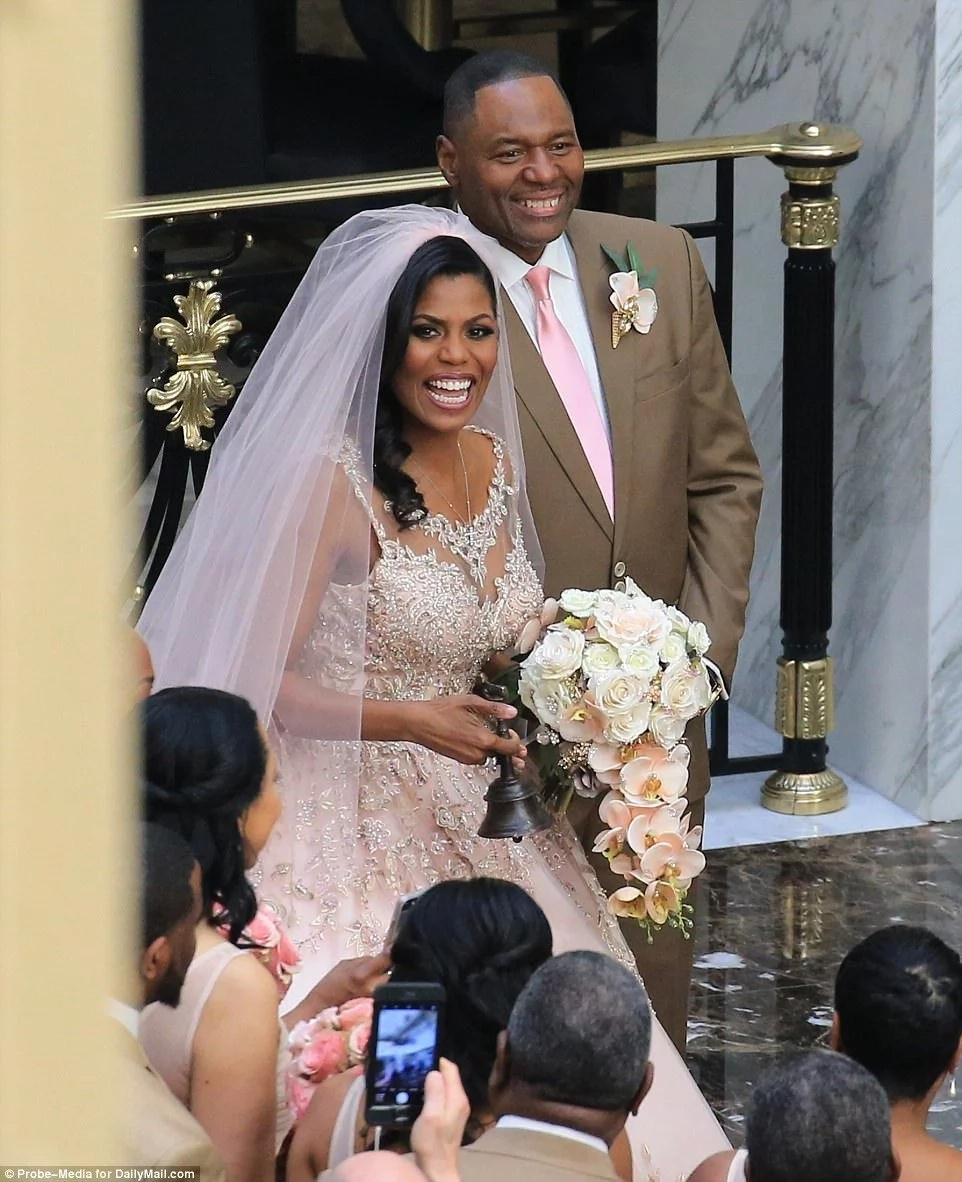 Despite strict security measures, the recently wedded couple stepped out onto the hotel's lobby for a quick cocktail reception, where photographs of Omarosa and Newman, as well as of the guests, were taken by the media. In front of a crowd, everyone celebrated with mimosas prepared with Veuve Clicquot champagne.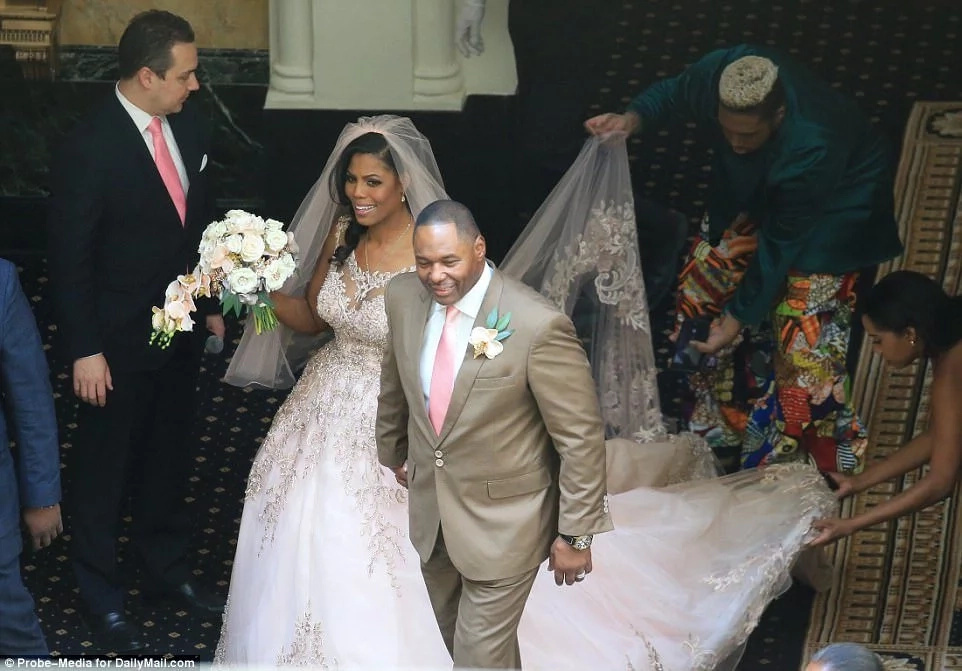 Then, the celebrations continued inside the ballroom, where brunch and a reception were offered to a select group, which included some TV celebrities -being Omarosa a former ex-reality star herself-, as well as several senior White House staff members.
Trump did not attend the wedding. He remained in Mar-a-Lago, Florida, following Chinese President Xi Jinping's visit.
READ ALSO: Clergyman, wife and son killed in fatal accident in Kogi state (photos)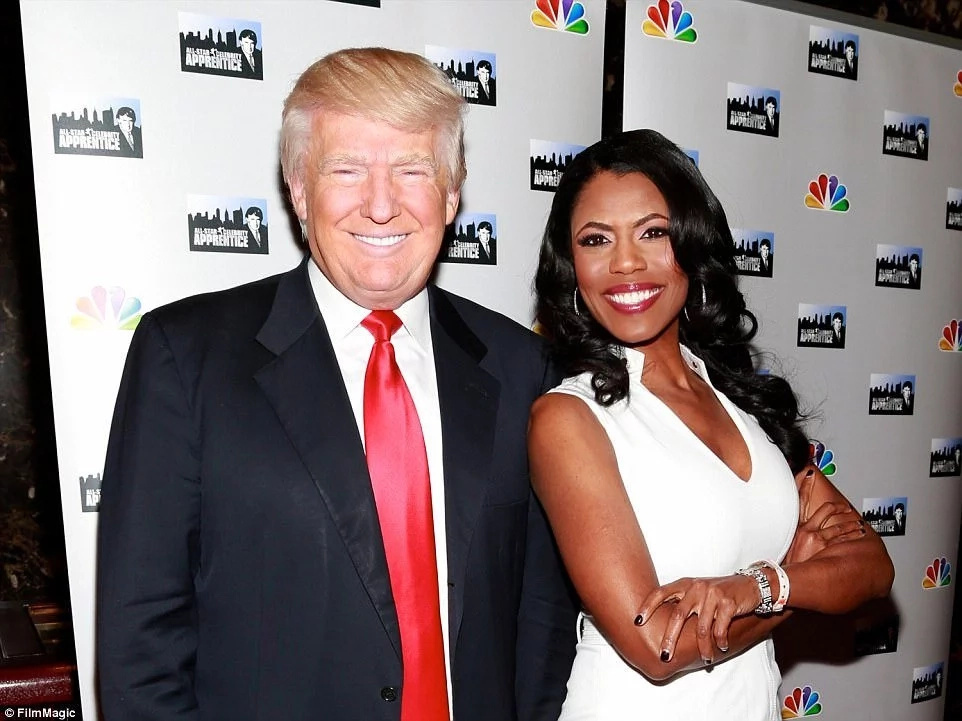 The bride wore a stunning pale pink wedding dress, which was in tone with the bridesmaids' outfits, and the groom sported a tan suit with a light pink tie. Omarosa's 70-year-old mother, Theresa Manigault, also looked striking, in a sequined beige dress.
READ ALSO: Diezani Alison-Madueke seen walking through the streets of London
The entire event went on without incident, with lots of warmth and cheerfulness on behalf of all those present.
Source: Gossip.naija.ng