- A woman in Texas offers quite particular service to her customers
- She has a warehouse which is rented out to people who want to smash things
- This "business" is seen as a stress-relief therapy, and many love to smash Donald Trump
A 31-year-old U.S. former restaurant marketing manager is doing quite well with her new business: being the owner of a so-called Anger Room.
Donna Alexander decorates and rents a space, at USD 25 for five minutes, where customers can go to trash a selected setting of his or her choosing.
It is noticeable that the most expensive room set-up Alexander has charged up until now, was a replica of the Oval Office at the White House. The subject of this custom-made order? Donald Trump!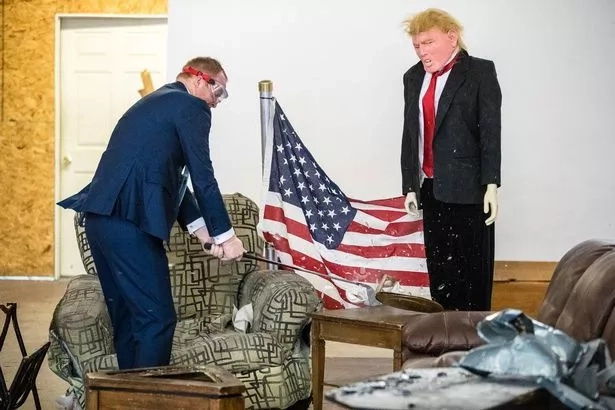 An undisclosed client paid Alexander USD 500 to set her rental space as the U.S. president's office, where, with the help of a bat, it was completely destroyed -Trump mannequin included.
READ ALSO: President Mugabe's new hairdo creates commotion on social media (photos, video)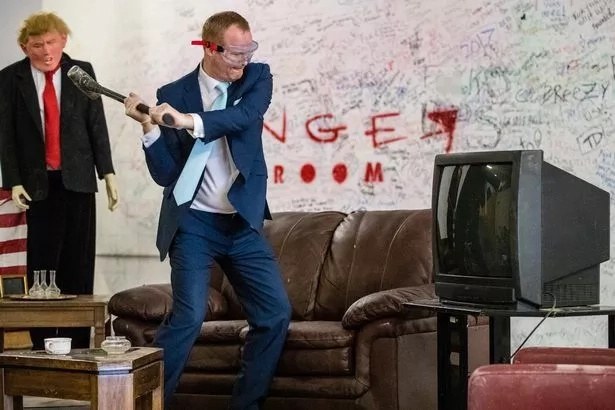 She provides customers with all sorts of smashing tools: hammers, two-by-fours, table legs and crowbars, baseball bats, among others.
READ ALSO: Donald Trump's black senior adviser ties the knot with pastor in luxurious wedding ceremony (photos, video)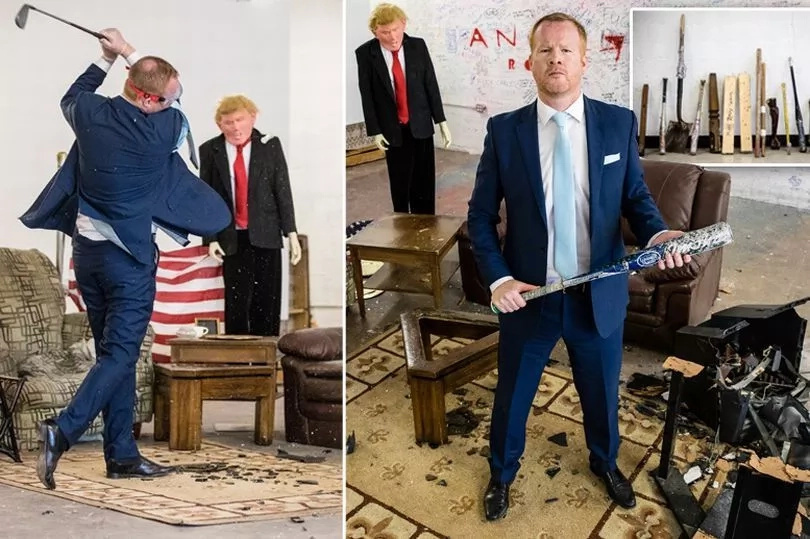 Alexander offers her service from a warehouse in Dallas, Texas. Trump-related rentals have sharply risen in the last months, according to her, the bookings have increased.
"The bookings have gone through the roof, I know the President has spoken about wanting to make American businesses succeed, but he helped mine long before his inauguration."
READ ALSO: Couple breaks the internet with keke napep convoy on wedding day (photos)
She sees her line of business as a cathartic one, where people leave feeling much better. She said: "Having whacked the hell out of something. It's like therapy to them."
The warehouse also accepts to be sprayed with graffiti, and many also relate to the president. Her clients are allowed to write on a spot now called the "Wall of Shame", which Alexander describes as stress-relief sessions.
Meet pretty painter who is beautifying Lagos city:
Source: Gossip.naija.ng