- A devoted father was pictured sleeping under the bed of his son who was admitted to hospital with asthma
- The dad had worked three shifts throughout the night but thought he should be with his sick son instead of going home
- The picture went viral on social media
A tired but devoted father in Pennsylvania, US was pictured sleeping under the bed of his son who was admitted to hospital with asthma.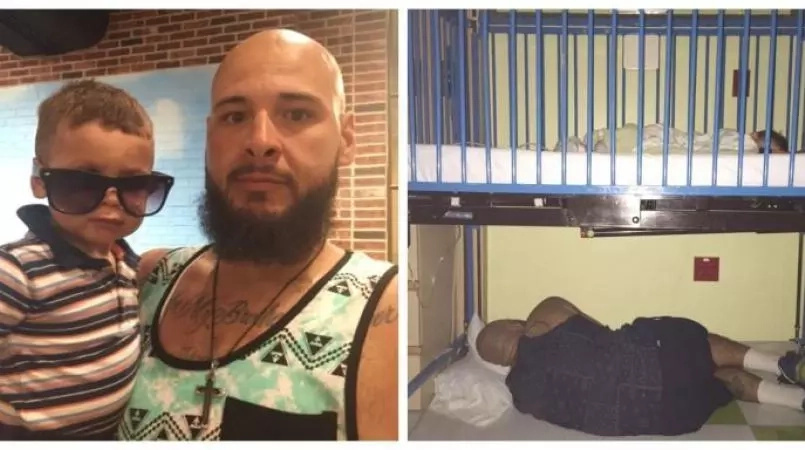 The dad, Andre Palmer, had worked three shifts throughout the night on July 5 last year but thought he should be with his sick son instead of going home.
Palmer's wife, Amy, took the picture of him curled up under their son's crib and shared it on Facebook, where it has since gone viral with more than 46,000 "reactions" and 4,000 shares.
READ ALSO: BREAKING: Federal Government declares Friday, Monday public holidays
In her post, Amy hailed Palmer's devotion to being by his son's side and declared him winner of the father of the year award.
READ ALSO: Girl trapped in body of pensioner who recently celebrated 18th birthday has died (photos, video)
She later told a local reporter that their son felt much better within a day and had been discharged from hospital.
Watch a video report of the viral incident below.
Source: Gossip.naija.ng