- A British teacher moved to Uganda to adopt a baby she cared for at an orphanage
- The baby's mother died at childbirth
- She has to live in Uganda for one year with the child to complete the adoption
A 25-year-old British woman developed such a strong bond with a baby she cared for at an orphanage that she moved to Uganda to adopt him.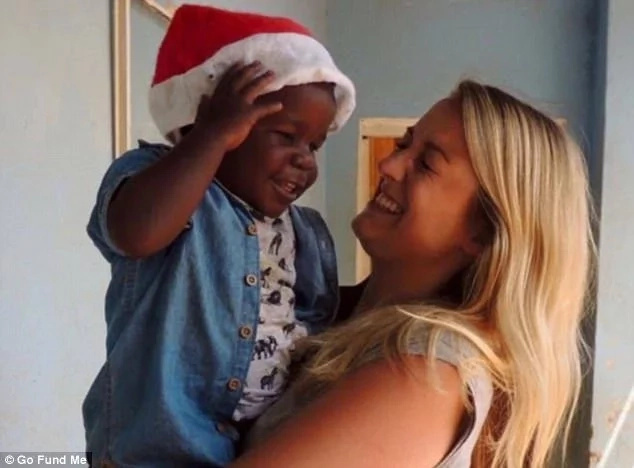 Emilie Larter was 22 years old when the baby, whom she named Adam, was placed in her arms at an orphanage in Uganda, where she was spending her gap year, just two days after his mother died during birth.
She became Adam's sole carer and soon developed strong bonds with him. When she returned to Britain, she made sure she travelled to Uganda during her holidays to see him.
READ ALSO: Lab assistant arrested for allegedly selling pregnant women's blood to yahoo boys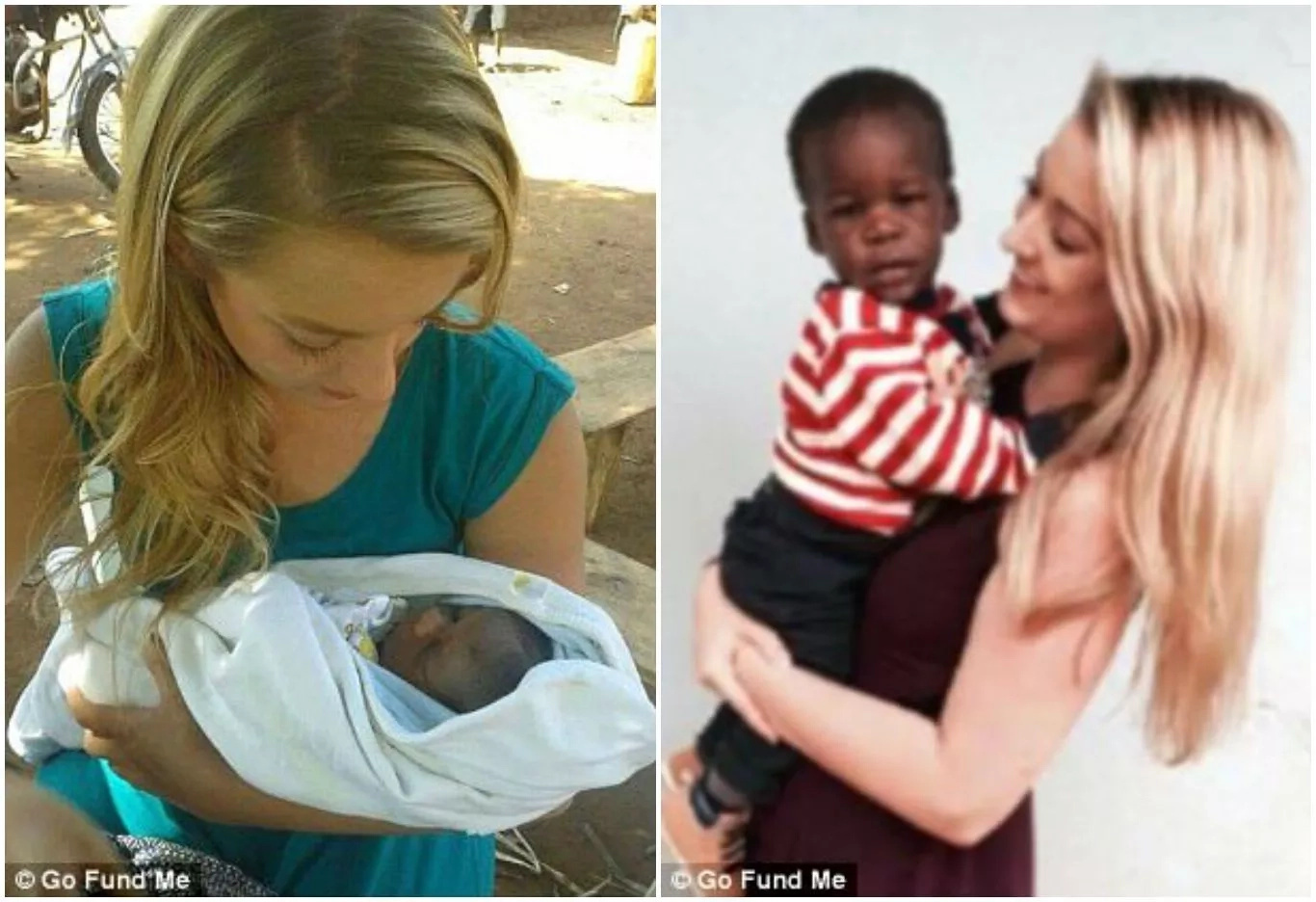 However, visits became insufficient for her and she decided to move to Uganda last year to be with Adam. She found a job as a teacher and started the adoption process. According to Ugandan adoption laws, she needs to live in Uganda with Adams for at least a year before she can adopt him.
READ ALSO: See the new photos of Hope, the alleged witch rescued by a white woman
Unfortunately, she lost her job. Her determination to adopt Adam and bring him to Britain drove her to start an online fundraising campaign to raise money for legal and court fees associated with the costly adoption process.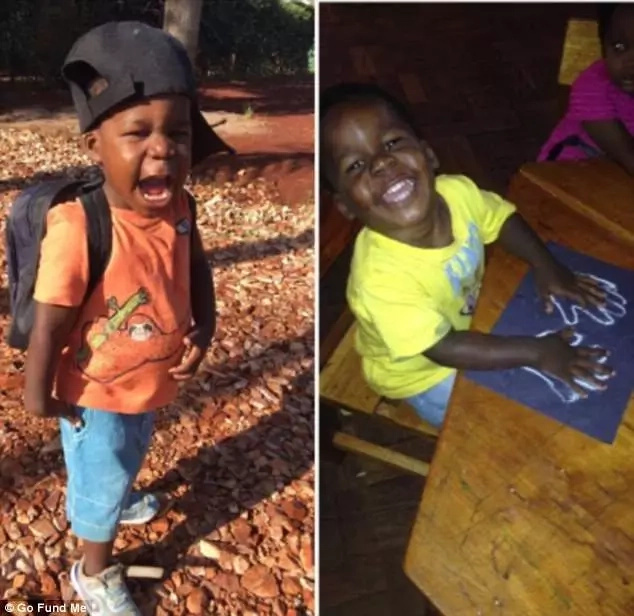 In her touching online appeal, Emilie says: "I cannot imagine a future without him. I am asking for your help to ensure we are not separated again. In the New Year, I hope so desperately to legally become Adam's mum."
Emilie has raised £4,500 (N1.7m) so far and hopes to raise enough to bring young Adam with her to Leigh, England. Her parents are supporting her living expenses in Uganda.
READ ALSO: Girl trapped in body of pensioner who recently celebrated 18th birthday has died (photos, video)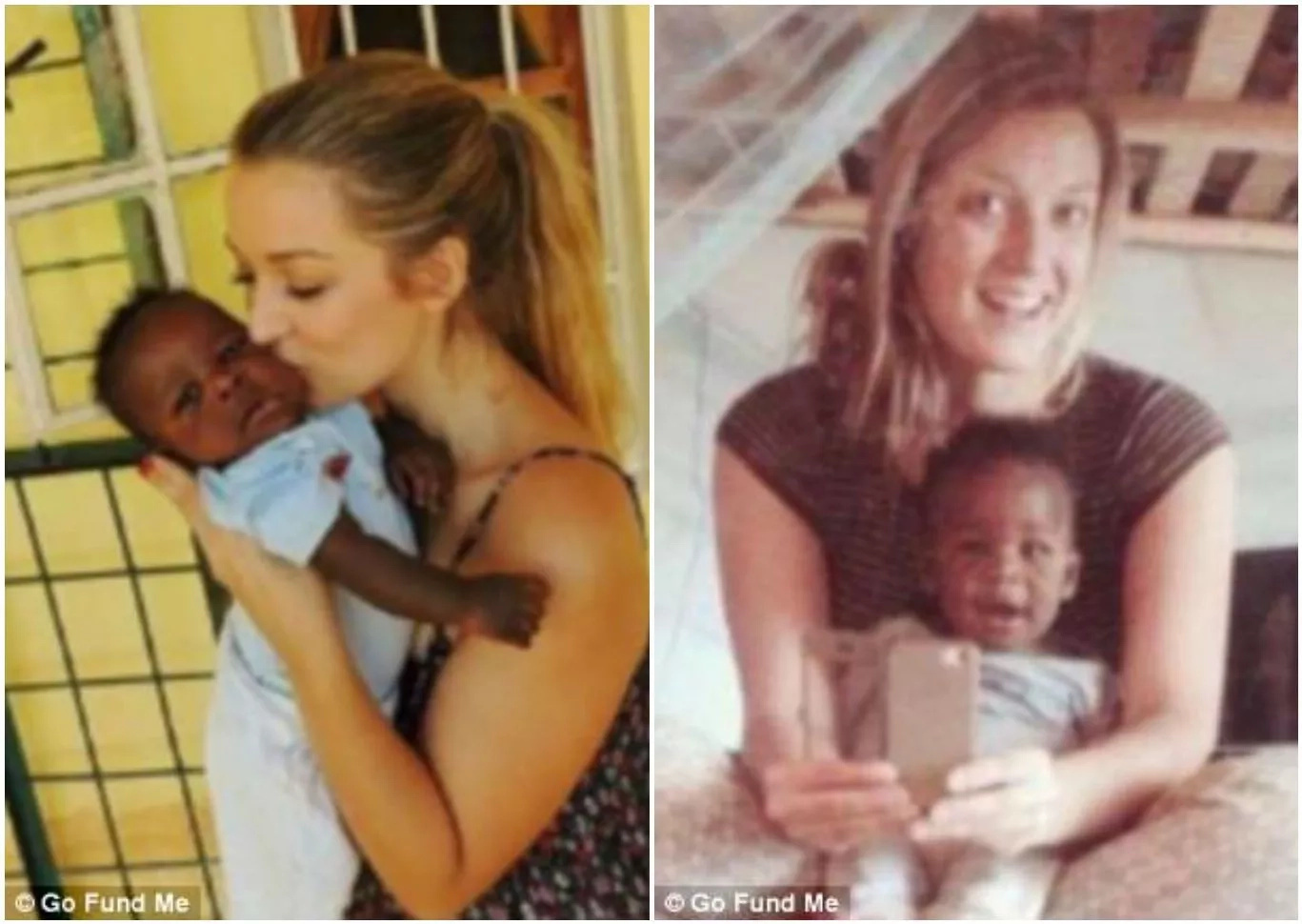 Watch a video of the adorable Adam below.
Source: Gossip.naija.ng