- In a heartwarming gesture, a high school football star asked his disabled best friend out to the prom
- Video footage of the two dancing at the prom has gone viral online
- The teen said he hopes his gesture will encourage inclusivity
In a heartwarming gesture, an 18-year-old high school football star in Illinois, US took his disabled best friend out to senior prom on Saturday.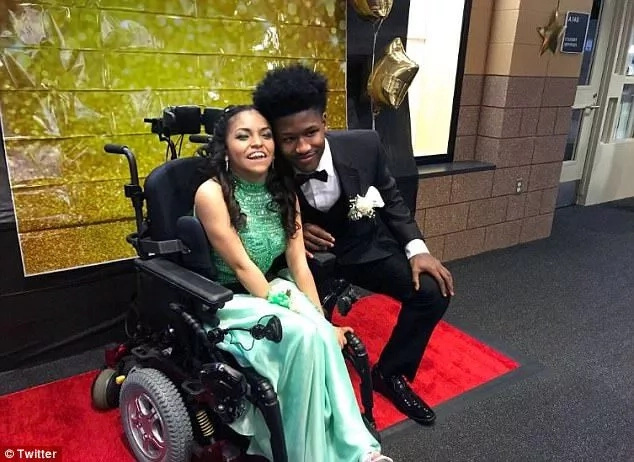 Tahj Oliver, a senior student at Oswego East High School in Illinois made his "prom-posal" to his best friend, Evelyn Araujo, last month by holding up a pink placard with the words, "Can I have a prom pass?"
Evelyn gleefully accepted and on Saturday, the pair became a sensation when they showed up and danced together at the prom.
READ ALSO: Zahra Buhari shows off fruits harvested from her father's farm (photos)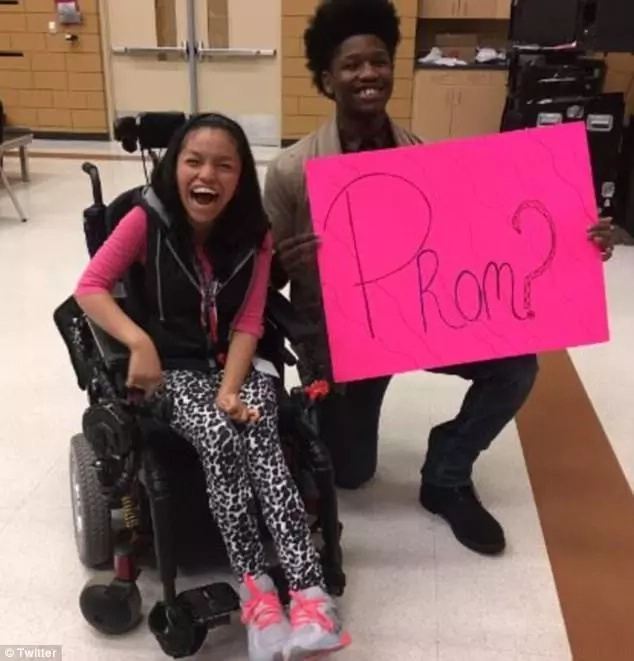 Tahj told a local media outlet that he has been best friends with Evelyn since first meeting her about two years ago and that they communicate frequently.
READ ALSO: Disabled father saves money for 2 years to buy dress for daughter (photo)
He added that he hopes his gesture would send a message to young people to be more inclusive to everyone, especially those with special needs.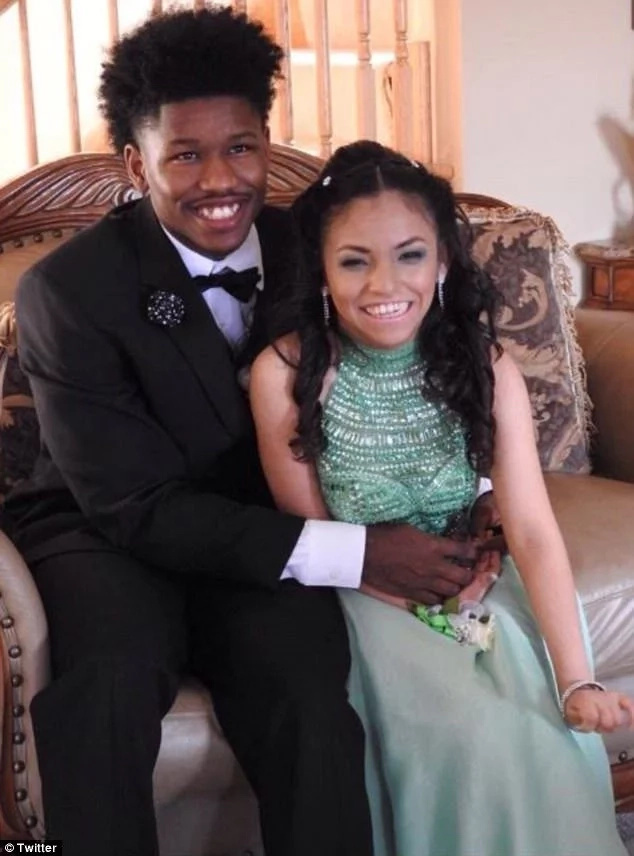 Tahj tweeted about his experience at the prom with Evelyne, saying: "What a great way to kick the prom season off with my bestie I'm humbled and glad to say that I was her date and I had a great time...thx Eve."
Evelyne later retweeted Tahj's tweet with her own message: "I had a great time with my guy."
READ ALSO: Meet beautiful lady in wheelchair who slays (photos)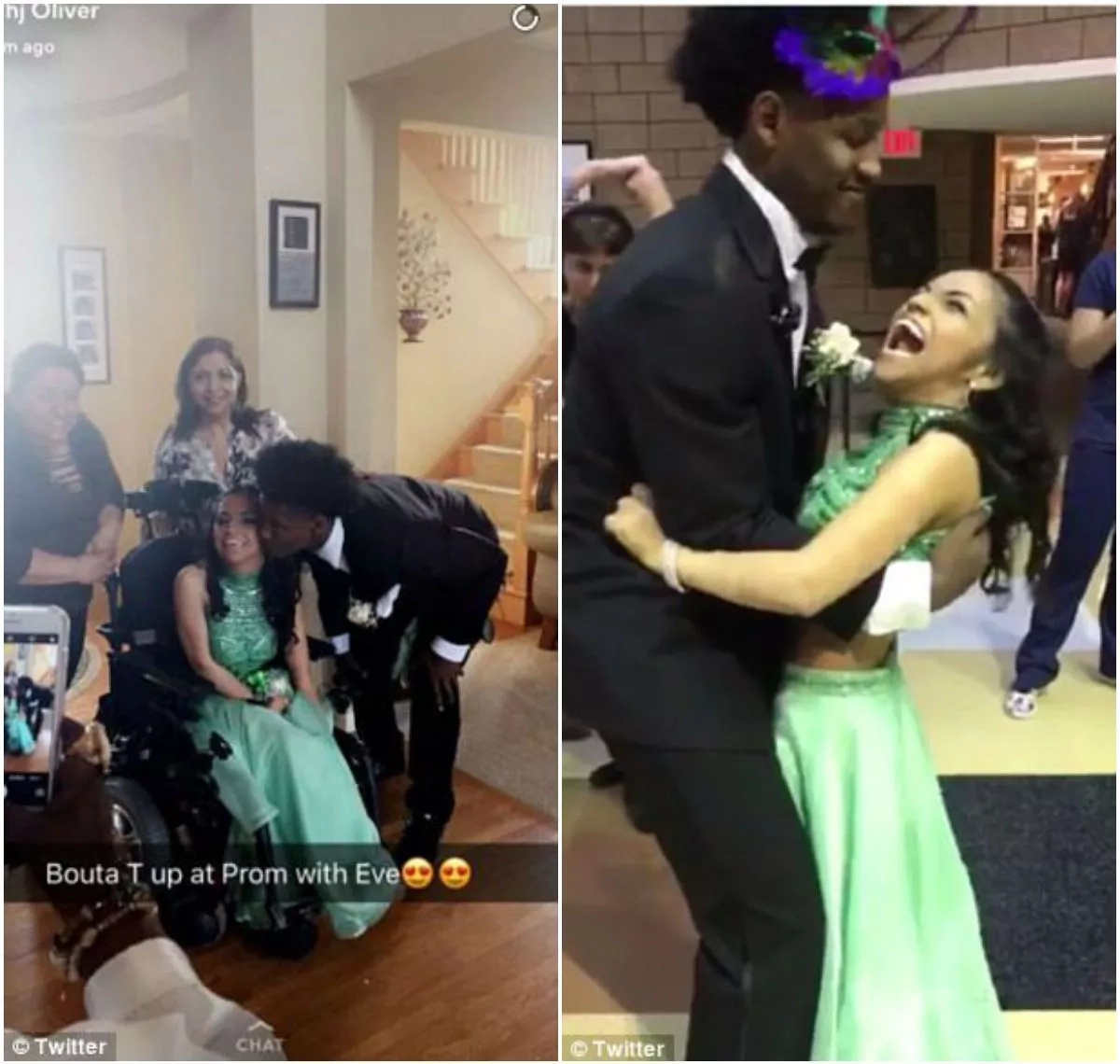 Watch the heartwarming video below.
Source: Gossip.naija.ng