- A teenage boy was on Monday, April 10 caught in Komarock, Nairobi while trying to steal a mobile phone from a female motorist
- Angry Kenyans cornered him while he was trying to run for it and gave him a sound beating before recovering 11 other phones
Residents of Komarock estate in Nairobi on Monday, April 10 nabbed a teenage phone thief. The phone thief was a regular pickpocket who had stolen from innocent Kenyans in the past.
Dressed in a jumper, a pair of shorts and sport shoes , the petty pilferer is said to have snatched a phone from a female passenger inside a moving bike.
Unfortunately for the thief and what became his fortieth day, he was unable to cross the road and was cornered by angry Kenyans.
First, they returned the stolen phone to the victim before clobbering and pummeling the young thief.
READ ALSO: Herbalist spotted preparing juju at Allen Junction
As the sound beating went on, onlookers noticed something peculiar, the young lads pockets were bulging.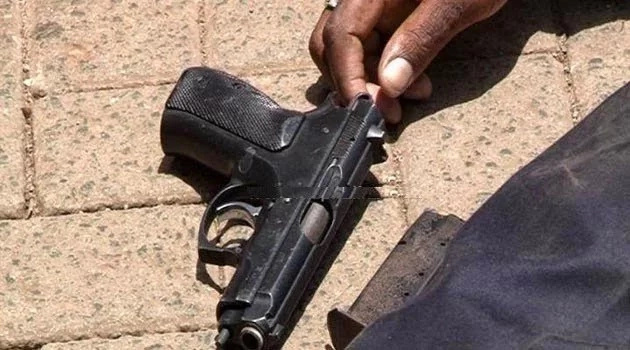 On inspection, they realised that he had 11 other phones that he had stolen from innocent Kenyans.
READ ALSO: Lagos 'big boy' absconds after taking drinks worth N1.1m in nightclub
A smattering of other phones was also recovered inside his drawers.
A tire was brought and someone volunteered to buy petrol. Sadly, the teenage thief went up in flames. The police came a little late and could not save the poor boy.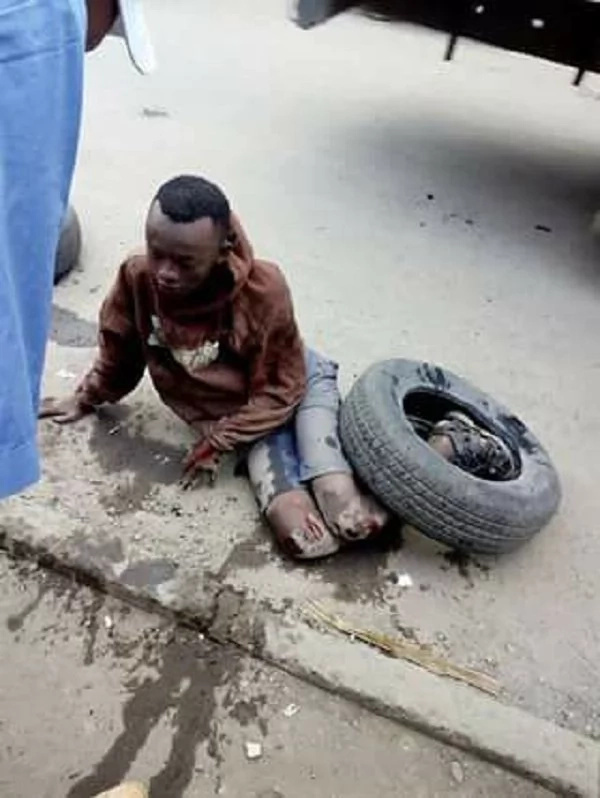 The incident is similar to a ghastly scene witnessed outside the Amal mall in Eastleigh a few weeks ago. The flying squad gunned down two boys who are believed to have belonged to Nairobi's notorious criminal gangs.
Watch the video of this young Nigerian guy who thinks our leaders deserve a mass burial:
Source: Gossip.naija.ng