- A group of Kenya Defence Force KDF soldiers have helped rescue a dying buffalo
- They gave out their drinking water to the animal which they found lying down, thirsty and parched by the ravaging drought
That Kenya has one of the most disciplined and well trained soldiers is not in doubt.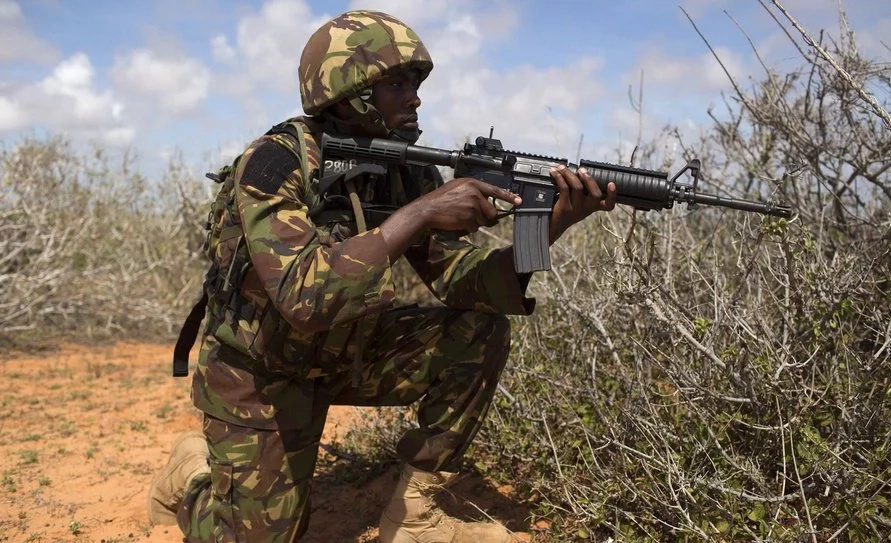 READ ALSO: Man shoots his new bride dead, places body in car with her 4 young kids (photos)
Whilst the KDF are known to be tough cookies who hunt anyone threatening the country's security in full force, it would be hard to imagine them putting down their heavy guns to do something that will leave you fighting tears.
That however does not mean that they never engage in acts of mercy, they do.
READ ALSO: Corp members celebrate passing out parade in style
But their latest act has melted the hearts of many earning KDF praises from Kenyans.
A group of soldiers were on patrol when they came across a buffalo which was almost dying of thirst due to the ravaging drought.
They did not leave the animal to die, they instead scarified their drinking water and gave it to the animal.
READ ALSO: Worshippers in shock as pastor dies at the altar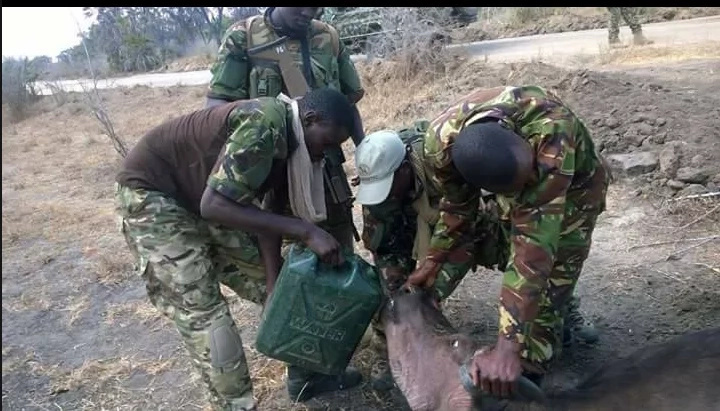 While one of them held the animal by its horns, another soldier poured the life giving water to the buffalo's mouth.
What an awesome act of mercy!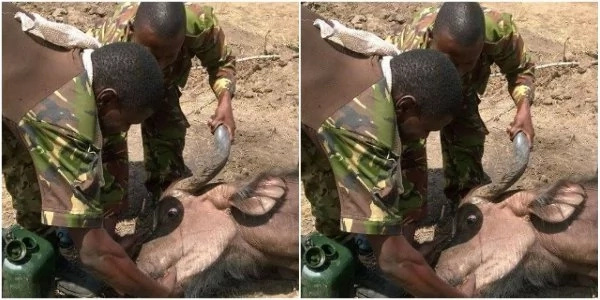 Source: Gossip.naija.ng