- Two little girls died from food poisoning in South Africa
- But their family claims one of them could have been saved if it were not for their neighbor's lack of help
- The man took the girl to the hospital but returned her when her family was not able to pay for the ride
A family from Cape town, in South Africa, who suffered the loss of two small children from alleged food poisoning, are denouncing one of them could have been saved, but that their neighbors refused to help them.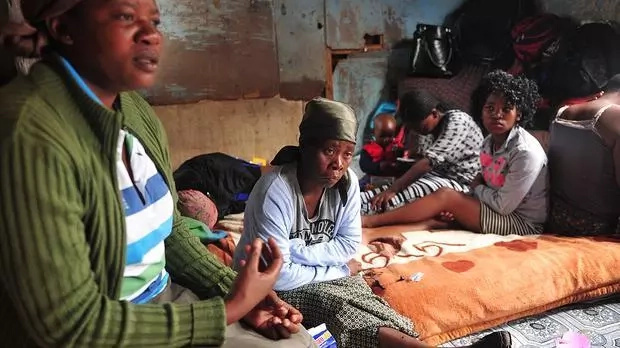 READ ALSO: Oshiomhole visits Buhari at Aso Rock, presents gift
4-year-old Asemahle Ngqibi became ill after eating a pot of leftover chicken. When she started suffering seizures, her family "rushed to a neighbor and asked that he transport us to the nearest hospital, but because we could not pay for the ride we were returned home where the child died," a relative, Nonceba Fukuse, explained.
Other family members also fell ill. The girl's grandfather, Mxolisi Mhaga, started spitting foam, but he was rushed to the clinic and managed to survive.
READ ALSO: Housemaid feeds her madam with pesticide for a week to test how it works
The family lives in Weltevreden Valley, and ate the decaying leftovers on Monday. Another child, 6-year-old Anele, also died in hospital. Seven other people, including three minors, remain in a critical condition, and are hospitalized in several different hospitals around Cape Town.
Source: Gossip.naija.ng