- A shoe box cargo from Europe was recently found by Australian authorities to contain venomous snakes, spiders and scorpions
- The authorities found some of the creepy animals alive and euthanized them
- They were concerned that some to the animals could bring diseases not common in Australia
Authorities in Melbourne, Australia were shocked last month to discover that a shoe box cargo from northern Europe contained live venomous snakes, spiders and scorpions.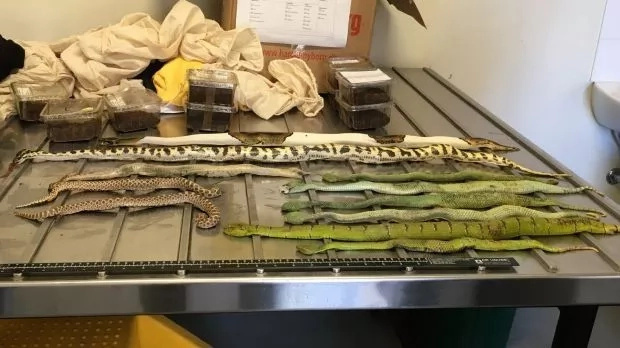 Border and biosecurity agents X-rayed the cargo on March 14 and discovered six highly venomous vipers and two of specimens of what are thought to be the third largest tarantulas in the world.
They also found an array of pythons and scorpions that are not native to Australia. After consultations, they euthanized those creatures were still alive in the cargo. Some of them had perished in transit.
READ ALSO: HUGE 4.5m python weighing 65kg captured by snake hunters (photos, video)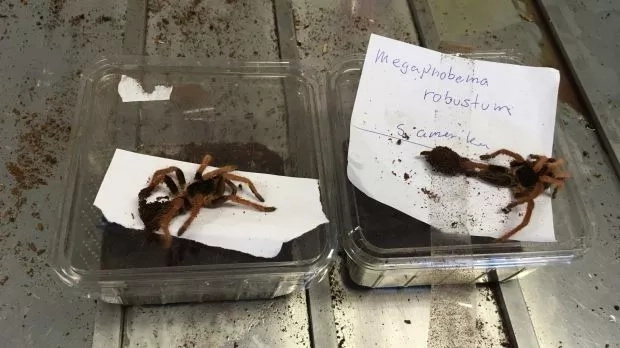 A spokesperson for Australia's Agriculture Department said the animals could have brought in diseases not currently present in Australia in addition to posing a danger to human, plant and animal health.
READ ALSO: Brave! Snake charmer pets giant king cobras defangs them with bare hands (photos, video)
The spokesperson, Lyn O'Connell, warned: "No spider is a match for our biosecurity web. We get our tails up when there are scorpions in the mail and if you try to send exotic snakes - beware if we find intentional non-compliance, we bite back with the full force of the law."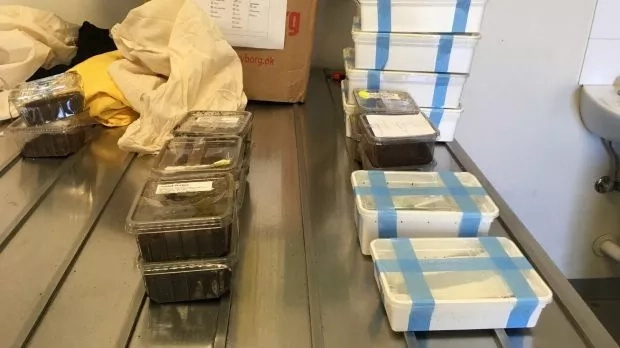 READ ALSO: Mercy Johnson sworn in as SSA to Kogi governor (photos)
O'Connell said despite vigorous checks, offenders still tried to illegally smuggle prohibited animals into Australia, noting that there were as many as 3,500 violations last year.
Australia is home to some of the deadliest animal species in the world. However, some of these species are unique to Australia and authorities are keen to prevent new additions that could hazardous to their ecosystems.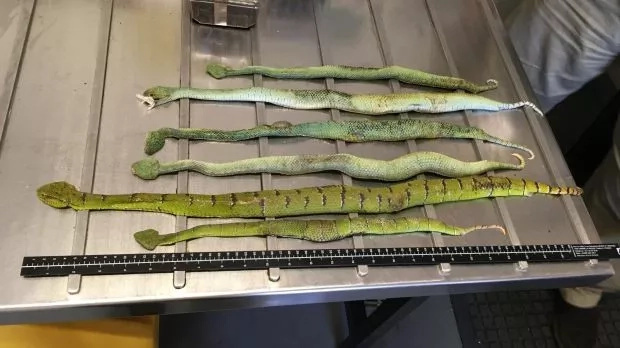 Here is a video report of another interception in Thailand.
Source: Gossip.naija.ng