- A daring side chick contacted her boyfriend's wife, asking her to stay away
- This is after the wife told her she can keep her husband
- What would you have done if you were the wife?
NAIJ.com came across a bizarre conversation, between a wife and her husband's side-chick after she willingly surrendered her "community property" of a husband to her.
The woman who had become tired of her philandering husband, willingly gave him up to his side-chick. There was no need for a "why did you do it" or " what made you" or "don't you love me anymore" conversation. She straight up gave him away as if he was some bad fruit in a supermarket.
READ ALSO: Two alleged WITCHES have been caught red-handed with fetish items (photos)
The most surprising thing is that the side-chick actually warned the man's wife against sticking to her decision to give up her husband.
Check out their chat below: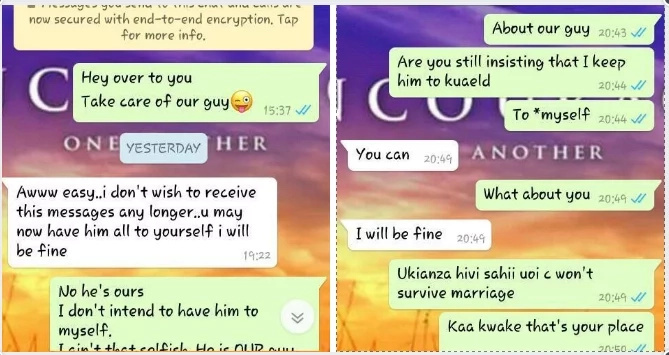 READ ALSO: Pastor spotted having a great time with his female church members (photos)
Meanwhile, former Big Brother Naija housemate, ThinTallTony, spoke to NAIJ.com about how he got permission from his wife before playing the game the way he did:
Source: Gossip.naija.ng