- A 12-year-old girl has set an astonishing record in a school 200m race to spark comparisons to Usain Bolt
- The girl led the race from start to finish and left her competitors far behind
- Usain Bolt first gained attention as a teenager at the same venue
A 12-year-old Jamaican girl, Brianna Lyston, has set an astonishing record in a school 200m race to spark comparisons to sprint superstar Usain Bolt.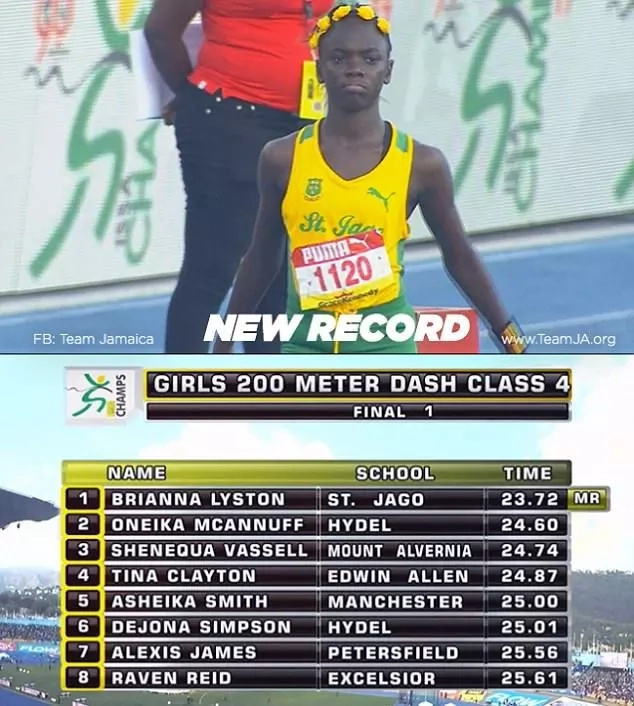 The young sprinting sensation was participating in Jamaica's 2017 Boys and Girls Championships in the Class 4 category of the 200m race, in which she set a time of 23.72 seconds.
The record time was almost within two seconds of the senior world record set by Florence Griffith-Joyner at the 1988 Olympics and saw her leaving her competitors far behind.
READ ALSO: Ahmed Musa arrested in England for beating his wife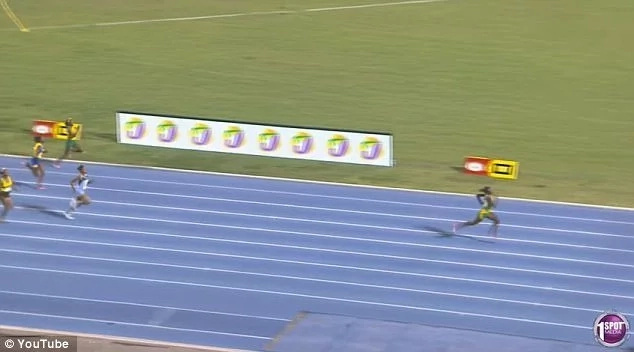 Brianna also finished about 0.88 seconds ahead of her nearest competitor, an indication of her dominance in the race and how astonishing her time was.
READ ALSO: Heartwarming! Boy with no arms, 13, shoots game-winning shot in basketball match (photos, video)
She also won the Class 4 100m race with a time of 11.86 seconds. She first emerged on the scene as a 10-year-old in 2015 and has been a sensation since then.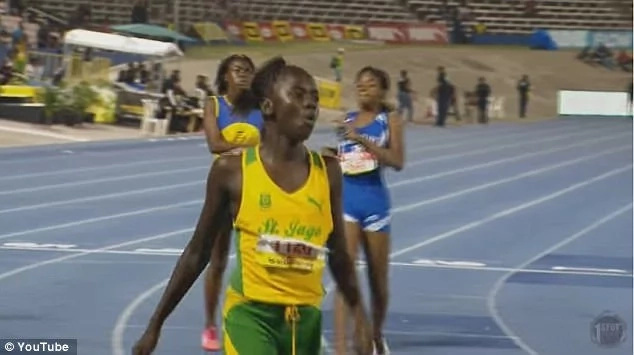 READ ALSO: BREAKING: Court unfreezes Patience Jonathan's $5.9m account
As a result of her incredible exploits, Brianna has been compared to her fellow compatriot and international sprinting superstar, Usain Bolt.
Usain Bolt also first emerged as a teenager in the same competition and venue, and many are predicting that young Brianna will follow in Usain's footsteps.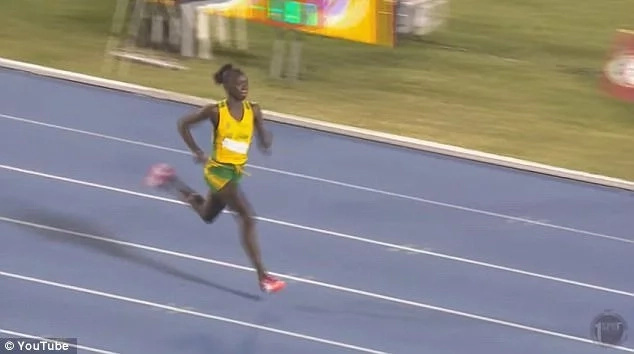 Watch Brianna's incredible race in the video below:
Source: Gossip.naija.ng